Top 100 Law Firms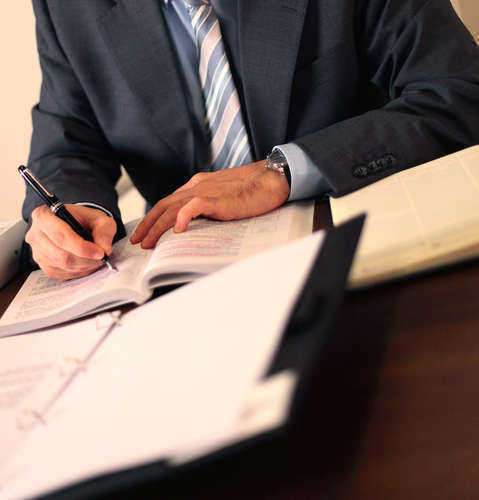 Guide to Top 100 Law Firms
How does the ABA handle Law Firm Rankings?
Law firm rankings are quite new, and the measures taken to formulating detailed rankings is a fairly new business, and sources such as the U.S. News and World Report have only begun to rank law firms in the last couple of years.
When the first rankings began to come out, there was public concern that the rankings would influence which firms received the most business and what firms lost clients. Because there was so much public concern, the American Bar Association began to take action to investigate the effect of rankings on law schools and law firms. The ABA Commission on Ethics 20/20 investigated how agencies rank the top 100 law firms and other tiers of firms as well.
Even though the American Bar Association decided to investigate the rankings of the top 100 law firm and other tiers, many people were disappointed in the efforts of the ABA. At the end of study by the Commission on Ethics 20/20, the ABA stated that they would simply leave the rankings alone, even thought the report stated that "U.S. News rankings will continue for the foreseeable future to dominate public perceptions of how law schools [and law firms] compare."
Moreover, the ABA states that because law firm rankings for the top 100 law firms is so new, there lacks proper evidence for a "pervasive problem" that would cause the ABA to enact further study. In order to perform a large-scale and invasive study, the American Bar Association would have to hire multiple experts for an extended period of time, causing the study to become highly expensive with no promise of sufficient results.
Why are Services allowed to advertise the top 100 law firms?
Just as lawyers are allowed to advertise their services over the television, internet, and other forms of media, other independent sources such as the U.S. News and World Report are as well. There are specific guidelines the services must follow, for they must provide the most accurate data they can. Sources are allowed to advertise the top 100 law firms for very simple reason: Bates vs. State Bar of Arizona.
The case allowed lawyers to finally advertise their services after the common assumption of advertising services was unprofessional, and so now the law also applies to ranking websites and other sources.
Parameters for Top 100 Law Firm Rankings
There are a number of parameters the U.S. News and World Report has set forth for determining their second ever report on the top 100 law firms. The following steps were followed by the ranking service, and the ABA has allowed the following standards:
Eligibility
In order for a legal service to even qualify for a ranking, a law firm of any size must have at least one lawyer included in the assessment of best lawyers by the U.S. News peer review.
Client Feedback
In the recent top 100 law firm rankings of 2011-2012, clients of qualified lawyers we asked for feedback on firms that provided them with service. They were asked to provide a number of 1 to 5 from weakest to strongest for aspects of the service such as expertise, responsiveness, understanding of a business and its needs, cost-effectiveness, civility, and whether they would recommend someone they knew to that individual firm.
Lawyer Feedback
Qualified lawyers were asked to vote on expertise, responsiveness, integrity, cost-effectiveness, and whether they would recommend someone to a firm as well. They were also asked if they thought of a particular firm as a serious competitor as well. The service was somewhat limited in its approach to responses from lawyers, however. Only highly qualified lawyers were asked to respond on firms that had a national presence in their area.
Requested Law Firm Information
The rankings also incorporate information about general demographics and background information on the law firm and its attorneys. The law firms are allowed to provide a client profile, significant legal matters they have advised, and large transactional values as well.
Compiling the Results for Top 100 Law Firms
All of the quantitative and qualitative data is combined, and the information is then compared to other firms within the same area and on a national scale as well. The report allows 10,968 eligible firms to take part in the study and submit their information, and 6,983 of these firms received a first tier national and/or metropolitan ranking.
Some states are considered a whole metropolitan area, and these states include Alaska, Colorado, Delaware, Hawaii, Idaho, Rhode Island, and Utah. These seven states and 170 other metropolitan areas around the United States were considered in the poll, but only 75 of the practice areas were considered to have enough presence in legal markets.
As you can see, the report from the American Bar Association was right to classify the U.S. News and World Report as effective and free of harm. For such a large-scale report, some data must be excluded in order to narrow the final results. The poll of the top 100 law firms factors in a large financial category, and some law firms don't consider a large profit margin their first priority.
Just because a firm fails to fall under the top 100 law firms, their ranking doesn't determine their rate of service. Some law firms are very centered on the community. Some law firms target environmental factors that center on large percentages of compensation for the community, and some law firms focus on smaller types of specialization.
Comments
comments