Intellectual Property Law Firm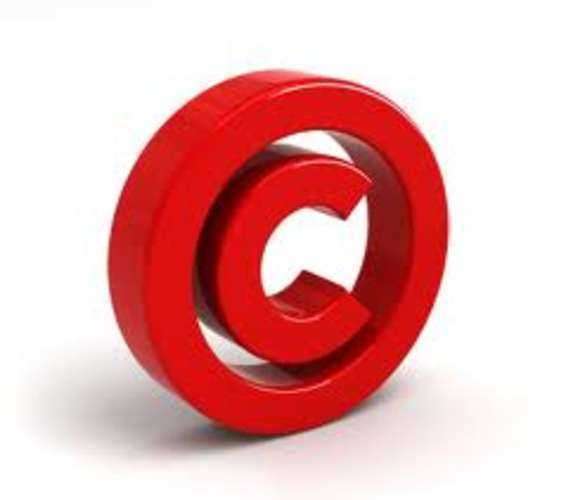 A Brief Introduction to Intellectual Property Law Firms
What is an intellectual property law firm?
Intellectual property law firms represent individuals and businesses in legal actions related to intellectual property and its related enforcement and ownership claims.
What types of cases do intellectual property law firms take?
There are many different specialty areas which intellectual property law firms often excel in. Here are just a few for you to look for when considering different firms:
• Patent Law: The process of working a patent through the United States Patent and Trademark Office is called "prosecution," and it is a difficult, even treacherous pursuit that requires the assistance of a respected intellectual property law firm. First the firm must research to see what similar products exist and argue as to why the product you have marks a substantial difference. Then they will have to move that argument onto the page in a patent application that will need to be shepherded through the different regulatory offices until it is approved, possibly years after the initial action is taken.
• Trademark Law: Rather than the specific products protected by patent law, trademark law relates to a business's identity. When that identity is stolen, a theft occurs that needs to be punished, especially since the association of your business with an inferior product does unaccountable damage to your brand. Name and logo disputes, trade dress, and counterfeiting all fall under trademark law.
• Unfair Competition Lawyers: Unfair competition usually involves the theft of ideas from one company in a manner which, though it does not violate trademark or patent law, is clearly predatory. The most typical example is the poaching of employees from a rival organization for the clear purpose of taking from them information related to the other company's innovations. Another case that you should take to an intellectual property law firm is if employees leave your firm to start their own company, putting to use ideas developed with and for your business.
• Intellectual Property Transactions: Since companies so often count their trademark and patent library as their greatest resource, it is far from uncommon that companies are bought specifically to acquire this intellectual property. If you are contemplating such a move, or are wary of one you predict is upcoming, an intellectual property law firm can help, going through decades old contracts with a fine-tooth comb to make sure that no loopholes exist and that intellectual property, once acquired, will stay acquired.
• Specialized Trade Law: Many intellectual property firms specialize in one particular type of trademark and patent law, such as biomedical and pharmaceutical or computer technology and consumer electronics. The details about these individual areas are very complex and hard for outsiders to grasp, so they truly constitute specialties in-and-of-themselves. Be sure you hire an intellectual property law firm ready to deal with your technology-specific needs.
How do I find an intellectual property law firm?
Though there are many good methods for finding an intellectual property law firm, it can be an intimidating process. Here are a few tips for how to find the firm that is right for you.
1. Ask your colleagues if they have any recommendations. Intellectual property is of such integral importance to the field that at least one should be able to name an intellectual property law firm that they've had a positive experience with in the past. Even if the firm is too busy to take your case or is ill-equipped to do so, if you trust them you might be able to ask for a referral who can do an excellent job for you, and who you may not have ever been put in touch with without their help.
2. Use a referral service: These will connect you with small intellectual property law firms only, so they are likely best if you're an individual just trying to work a patent through the system or fighting an infringement lawsuit. The way a referral service works is you discuss your legal needs with a trained professional who directs you to a lawyer who seems ready to fit your needs. The service pre-screens all of their lawyers, so you should feel comfortable dealing with whoever they recommend. County and state bar associations run lawyer referral services, so you should contact your own if you are interested. They do usually charge fees, but the first legal consultation is included.
3. Looking for ads: Though most intellectual property law firms don't advertise, those that do must be exceptionally successful in order to have enough funds to pay for their ads. Therefore, it can be of great benefit to seek more information about these firms.
4. Above all, research: No matter, how you find your intellectual property law firm, be sure to run their name through an internet search engine. Look to see if they've been in any recent news stories, or if any firms or individuals have written reviews of their services. Most county bars or state disciplinary boards also have directories that allow you to search to see if a lawyer has ever been disbarred or had action taken against them. If any of these lawyers work for the intellectual property law firm you are considering, maintain a healthy suspicion.
Paying Your Intellectual Property Law Firm
Most intellectual property law firms will charge their clients using either a fixed flat rate for simple cases such as drafting documents or hourly fees for more complex needs like litigation. Contingency plans are very rare with intellectual property law firms.
Don't be surprised if an intellectual property law firm tries to charge you auxiliary fees, such as payment for work done by paralegals or legal researchers, or if they charge you for each document that they draft. These fees are normal, but they should be discussed before you agree to hire the firm.
If you expect that you may have more than one legal need over a period of time, you might ask if a lawyer at the intellectual property firm is available to be put on retainer for you, meaning that your new cases will be a priority for them, though they will be free to work on other cases as well.
Comments
comments