Divorce Law Firms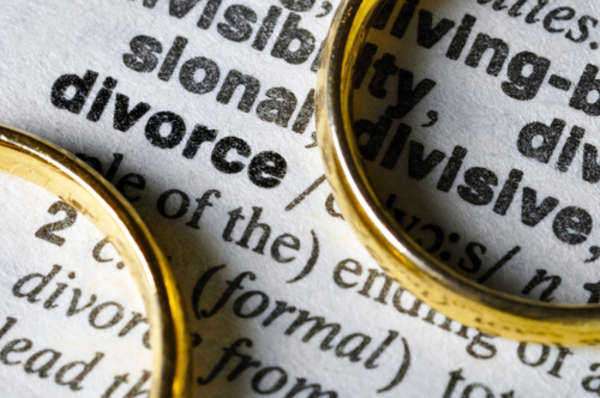 A Brief Introduction to Divorce Law Firms
What is a divorce law firm?
Divorce law firms specialize in legal action related to the family unit, particularly the dissolution of marriage and the gaining or maintaining of child guardianship rights.
What can a divorce law firm do for you?
Divorce law firms do much more than simply help you to get a legal divorce. They are indisputable assets in a great number of legal actions between or effecting family members. Here are a few of the important tasks divorce law firms have been trained to do:
• File a temporary protection order;
• Discover all assets belonging to you and your spouse such as real estate, bank accounts, investments, and even inheritances not yet claimed;
• Find evidence proving one spouse "at-fault" for the divorce;
• Properly writing those petitions and forms required by the court to file for divorce and doing so on time;
• Help arranging the "service" process notifying the other spouse of the divorce action and then filing proof of "service" with the court;
• Negotiating all terms of divorce with the other spouse, including the division of property, spousal support; child custody, and child support;
• Navigating with you through the various child protection agencies that must be dealt with by divorcing parents in certain states;
• Hold mediation and arbitration with you trying to find a solution for the different points of contention before trial;
• Pleading your interests in an open court during a divorce hearing or trial;
• Compose a later petition to adjust a child custody, child support or spousal support order based on a significant change of circumstance.
How do I find a divorce law firm?
There are many great methods for locating divorce law firms, and these are just a few that have been useful to others in the past. Remember that the method you use to get a divorce law firm is unimportant so long as you find a firm that works for you.
1. Ask for a personal recommendation: A commonly cited statistic says that half of all marriages end in divorce, and as depressing as that fact may be, it does imply that many of our friends and family members have had to hire divorce law firms in the past. Many of those individuals had positive experiences with their divorce law firms, so it pays to find out who has a firm to recommend. Walking into an office with clear trust in confidence in the the firm's abilities helps to lay the foundation for the strong attorney-client bond that is essential in successful litigation.
2. Use a referral service: Most state or county bars run referral services that you can contact. They work by you calling the service and speaking to a trained professional at the service about your legal needs. Based on your discussion, the professional will recommend for you a divorce law firm in your area. The best thing about referral services is that the services evaluate all the firms they recommend on bar eligibility and ethics requirements, which means that you can put your trust in their referrals. There is a small fee for their services in most cases, but this includes the first consolation with your divorce law firm.
3. Do not neglect advertisements: We are trained from young to treat advertisements with some suspicion, and healthy though this impulse may be, in the case of divorce law firms advertisements are recommendations in and of themselves. That is because only the most successful divorce law firms can purchase advertisements, so you know that you are getting a divorce law firm with a proven track record.
What should I do before I visit a divorce law firm?
Once you've made a short-list of divorce law firms that appear to be able to meet your needs, you should do some research to make sure that they're as promising as they originally appear. Here are some tips on how to go about research:
1. Search for reviews: Whether it is posted on a legal blog or in an online magazine, any new points-of-view can be helpful in looking at the divorce law firm from a different perspective, though of course depending on the source you should take it with a grain of salt.
2. Find news appearances: Search for both prominent lawyers at the divorce law firm and the firm itself in the databases of local newspapers and television sites. Perhaps the firm's partner recently represented a local celebrity in their divorce proceedings, but you'd want to know even more if the offices had been raided recently by a federal corruption task-force.
3. Look for disciplinary records: These are usually kept by either the disciplinary commission of the state supreme court or the state's bar association and can be accessed at their websites. Unfortunately, disciplinary records are not kept for entire law firms, so you'll have to search for the individual attorneys located there. Pick as many as you know of, especially partners and any lawyers that you believe that you will be working with closely. The information you receive will be limited, but any attorney who has been found guilty of committing an ethics violation in the past has much to defend.
What should I ask at my first consultation?
Be sure that you don't leave a consultation at a divorce law firm without knowing the answers to these important questions.
1. What experience has this divorce law firm had with cases very similar to my own? Respecting the fact that all divorce cases are unique and have separate outcomes, what were the judgments in those cases?
2. How does your firm charge their clients? Is there an hourly rate? Are there any auxiliary charges such as paralegal fees or court appearance fees?
3. Which attorneys will I be working with? Will different lawyers handle different parts of the divorce process? If so, can I meet them all now?
4. Have any disciplinary action ever been successfully taken against any of the lawyers at this divorce law firm?
Comments
comments