Securities Law Firm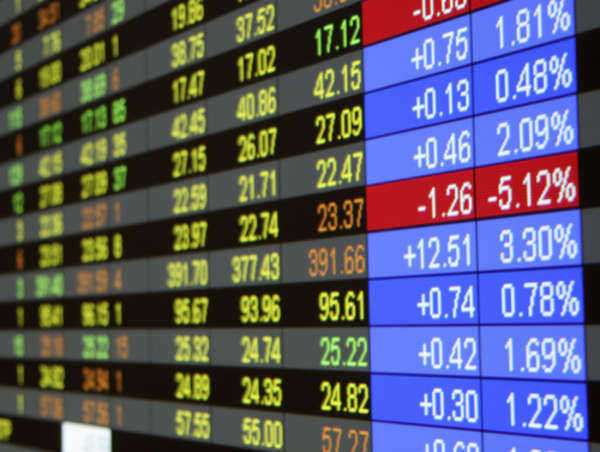 A Short Introduction to Securities Law Firms
What is a securities law firm?
Securities law firms assist public companies and those parties involved with them in issues related to credit holdings and tradable derivatives. Rather than just making sure that a company's practices stay legally acceptable, a good securities law firm will actively improve a business to make it more efficient and find sources of further profit.
What does a securities law firm do?
Since investments and secured loans are such an integral part of modern capitalism, security law firms have developed to cater to a diverse and every multiplying number of needs. Here are just a few of the common actions which security law firms are often asked to perform:
• Public Offerings: If your company hopes to benefit from public market investment through an IPO or alternative offering program such as DPO, APO, or SPAC, you will need a securities law firm to help you with negotiations, placement arrangements, registration prospectuses, press and market releases, and financial underwriting.
• Private offerings: Of course, companies may also issue secured investment opportunities in private transactions, and in doing so make themselves vulnerable to a number of governmental regulations, requiring the skills of a securities law firm to help them to navigate these potentially treacherous affairs.
• Transactions and acquisitions: Whether your company is planning on merging with another corporation, forming new assets holding companies, undergoing a boardroom take over, or merely converting savings and loans associates or mutual insurance companies, a securities law firm is necessary element in all on-going discussions pertaining to the company's developing structure and acquisition tactics. Of course, securities law firms will also insure that such transactions are handled according to the law, and will assist with their approval by the appropriate governmental regulatory agencies.
• Securities fraud: If you are a private individual or company that has lost money due to a securities fraud such as a broker's theft of money, misrepresentation of profit reports, over-concentration in one security, or churning to increase broker commissions, you deserve a securities law firm to help you sue the perpetrator of the fraud. Most victims of securities frauds are elderly persons who rely on their retirement savings to survive, making these crimes particularly unforgivable.
• Trust misconduct: A trust is a way of giving an individual significant benefits, as part of a last will and testament or a trust set up during one's lifetime. However, misconduct on the part of a trustee can severely reduce the income that you are rightfully entitled to. Hire a securities law firm to investigate the extent of the misconduct and to prosecute the offender.
How do I find excellent securities law firms?
There is no simply way to find excellent securities law firms; the truth is that any method is great so long as you end up in capable hands. Following are just as few methods that have worked well for others in the past:
1. Get a recommendation: Securities law firms are such an integral part of contemporary corporate life that it would be quite surprising if none of the individuals in your firm, or friends working in positions similar to your own, would be unable to recommend any securities law firms. Walking in with a personal recommendation from someone you trust can bring you extra confidence in your first dealings with a securities law firm, and that confidence will help you to build a strong bond between you two in the coming months of work.
2. Ask other lawyers: Most people have had experiences with lawyers, but securities law firms are relatively rare, making the chances low that you are friends or family members with a securities lawyer. However, that doesn't mean that one of these lawyers in unrelated fields must be entirely helpful. The chances are much higher that they know a securities law firm that they can recommend to you. If you need to make an appointment with a lawyer you've dealt well with in the past, they may be able to refer you to another great attorney.
3. Use a referral service: This is the method of choice if you want all the benefits of the above two options but don't know which contacts to turn to. Legal referral services are run by state and county bar associations and interview you about your legal needs. When you're done, they will recommend to you a securities law firm that will meet those needs. All services check their law firms for bar membership and ethics requirements, so you should be confident in getting high-quality legal representation.
How do I know which securities law firm to hire?
There's no way to be sure that you are pursuing the correct securities law firm until they have finished helping you with your successful securities action, but a little research can help you feel much more assured about your choice. Here are few popular methods of research:
1. Look for newspaper articles: Certainly you would like to know if a securities law firm has had tremendous success representing a client in a situation similar to your own, or if a securities law firm is itself been sued in court of misrepresentation and fraud. When searching for newspaper articles, you'll find all the articles related to the firm and whatever lawyers you search for, the good alongside with the bad.
2. Look for client reviews: It is not uncommon for reviews of securities law firms to appear on business message boards, and you should pay attention to what they have to say about the firm you are interested in. Remember to stay critical of the opinions of an individual you do not know.
3. Look for disciplinary records: A strong enough search of your state's bar association and supreme court should allow you to locate the records of all lawyers who have ever had disciplinary actions taken against them. If you find something on one of the lawyers in the securities law firm you are considering, be sure to ask them about this incident in their background.
Comments
comments