Injury Law Firms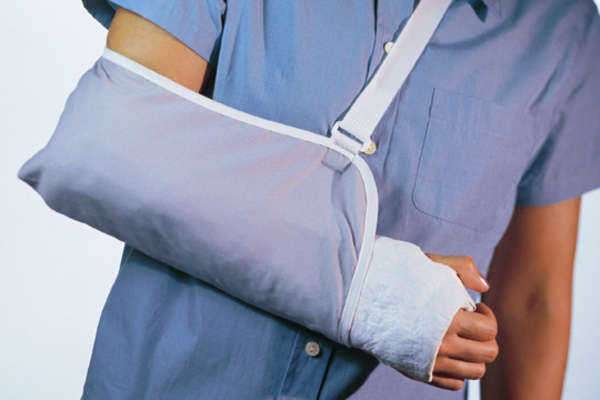 What Does an Injury Law Firm Do?
After an accident, victims of negligence or recklessness should contact an injury law firm if there injuries or damage to property is severe. An injury law firm litigates on behalf of victims of injuries to collect a settlement. The settlement is provided by the aggressor (party who caused the injury or his/her insurance company) and is used to offset the costs associated with sustaining the injury. To win a personal injury settlement, an injury law firm must prove that your injury resulted from the defendant's negligent or reckless behavior.
An injury law firm is comprised of injury lawyers. These legal representatives display a precise understanding of a jurisdiction's injury laws to expedite your personal injury filing. If an injury law firm decides to take on your case, the first thing a personal injury lawyer will is gather all of the facts and information surrounding your case. The gathering of information is crucial to building a strong case; the goal of an injury law firm is to secure a settlement by proving the defendant's negligence or fault. In general, an injury law firm—after taking your case—will do the following: determine whether or not your case has a chance of winning; advise you as to what your legal alternatives are; and prove negligence or recklessness on the part of the defendant.
Once the above steps are undertaken, an injury law firm will begin to file the necessary paperwork with the local courts and the respective insurance companies. An injury law firm expedites this process because personal injury lawyers are undoubtedly familiar with the statute of limitations and laws associated with filing claims. An injury law firm does all the leg-work to ensure that your claim is filed in an efficient and accurate manner.
During your trial, your respective personal injury lawyer will litigate on your behalf to ensure that your rights to compensation for physical and/or mental injuries are upheld. Legal professionals from an injury law firm will negotiate with the court to bolster your chances of receiving a settlement that is suitable to cover your medical costs, lost wages and other losses derived from your injury.
Will I Need an Injury Law Firm?
If you sustain an injury—from a car accident or slip and fall incident etc.—you may be wondering: "Do I need to call an injury law firm?" The short answer is yes; however, the necessity to contact an injury law firm is dependent on the severity of your injury and the defendant's actions.
If you are involved in a minor car accident, where minimal damage and no serious injuries are sustained, you most likely do not need to contact an injury law firm. The bulk of minor accidents are handled by your insurance company or through negotiations with the party who caused the wreck. However, if you sustain a significant injury from a car accident, it is suggested that you contact an injury law firm.
While it is complicated to provide a clear cutoff for the inclusion of an injury law firm, it is important to understand that taking a case to trial costs in excess of $5,000. So, if your expected settlement exceeds this number and you are confident that you will win your case, you should contact an injury law firm.
In most cases, an injury law firm is needed to file an injury claim. The bulk of injury attorneys who comprise an injury law firm expedite and build your case through the formation of depositions, the filing of fees and the delivery of medical records. Because of the time and effort taken to build a claim, an injury law firm is unlikely to take your case you if your damages sustained are below $5,000.
If you are questioning your need for an injury law firm, you should at contact a local firm to discuss your case. Calling an injury law firm is always recommended; all personal injury attorneys will discuss the basics of your case free of charge. If the injury law firm believes your case has a chance of securing a significant settlement, the firm will most likely represent you. If the injury law firm is unwilling to provide assistance, lawyers at the firm will offer referrals that may aid you in finding a legal solution.
Do I Need to Hire a Specialist?
After sustaining an injury that you feel is susceptible to procuring a settlement you must contact an injury law firm in your area to speak to an attorney that specializes in your particular injury. For example, if your injury occurred from a slip and fall, you should contact a firm that specializes in slip and fall accidents. If your injury was a result of a car wreck, you should contact a car accident injury law firm etc.
Finding a Suitable Law Injury Firm:
When searching for an injury law, you must utilize all available resources, most notably the Internet (search engines, forums, peer review services etc.) your state's bar association and advice from family and friends.
When searching for an injury law firm you should:
1. Utilize an Internet search to compile a list of all injury law firms in your area. To conduct a search you should type the specialty required plus the term "injury law firm" into your chosen search engine. After clicking "submit", the search will offer all listed injury firms in your area. To secure a list of all injury law firms in your area, take advantage of the engine's "maps" or "local" section.
2. After collecting a list of local injury law firms, you should review each firm's experience and reputability by checking each firm's website, their attached attorney profiles and peer review services. Also, you want to ensure that the firm is in good standing with your state's bar association. Make sure each lawyer within the firm is licensed and ready to litigate on your behalf. To gather this information you must perform a more specific search, by typing the name of the injury law firm followed by key phrases such as "peer review", "review" or "client testimonial."
3. Observing the above information illuminates an injury law firm's ability to handle your case. After evaluating each prospective firm's reputability and experience, you must contact the ones that you feel confident in.
4. After narrowing your list, you must call each firm to schedule consultations. These preliminary meetings are free of cost and will serve as your guiding point with regards to representation. The consultation is the framework for your relationship with the respective injury lawyer. During this preliminary talk, the lawyer will gauge the probability of winning your case and you will gauge the lawyer's overall effectiveness.
What to Look for in an Injury Law Firm:
During the consultation your prospective injury attorney will decide whether your case is worth pursuing. Furthermore, a consultation provides a glimpse of the individual's reputability and experience with similar cases. During this meeting, you must ask yourself the following questions:
• Does the injury law firm seem professional?
• Does my prospective injury attorney well? Is he/she attentive to my needs?
• Does the injury law firm explain the intricacies of my case in a lucid manner?
• Am I able to communicate with the injury lawyer in an efficient matter? Is this legal professional affable? Am I able to express my concerns and feelings regarding my case?
In addition to these questions, you must observe the firm's experience with handling these cases. Ask for case reviews, pamphlets and whatever information you can obtain to illuminate on the injury firm's experience.
Experience is the most important characteristic when evaluating an injury law firm. Experience signifies a solid understanding of personal injury laws, as well as an aura of reputability and effectiveness.
Fees Associated with my Injury Law Firm:
Because all attorneys within an injury law firm practice within the field of civil law, the majority of these legal aid's operate under a contingency schedule. Under this arrangement, an injury law firm will charge fees based on the percentage of an injury settlement, only if one is secured. If a settlement is not obtained (if you lose your case), an injury law firm will not request a fee for services rendered. If you lose the case, you will only be required to pay court fees. The percentage charged under this arrangement will vary from firm to firm. This fee schedule is most common in property damage cases and injury suits.
Comments
comments