Fraud Law Firm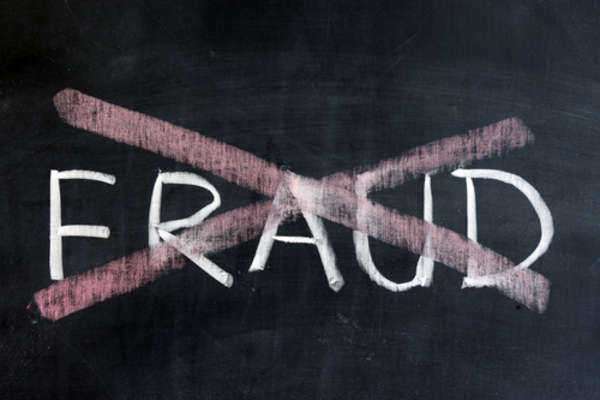 A Short Guide to Fraud Law Firms
What is a fraud law firm?
Fraud law firms work with victims of scams to seek compensation from individuals who have exploited others for their own selfish financial gain. Most fraud law firms work in tort law, with the victim filing a personal complaint against the propagator of a scam. Some fraud law firms also defend individuals accused of fraud.
What types of cases do fraud law firms try?
Though the internet age there is more information available about other people than ever before, there is less face-to-face contact and more relationships that exist only on in the short term, together the perfect situation for scams to flourish. Here are some of the most common varieties of financial deception for fraud law firms to try:
• Insurance fraud: Insurance frauds concern the giving of incorrect information to insurance companies in the hopes of reaping undue benefit from an insurance award. The most famous example is the businessman who, upon realizing that his store or restaurant is not profitable, burns it down in the hopes of collecting an insurance payment. There are other examples, including health insurance fraud, in which an individual exaggerates their injuries. Individuals seeking to defend themselves from claims of insurance fraud want small firms who they can deal with face-to-face in order to craft their own legal defense.
• Welfare fraud: Similar to insurance fraud, welfare fraud involves giving incorrect information to government welfare agencies in order to profit financially. Common scams involve falsely reporting a disabled child, not reporting felony arrests, and not providing an accurate assessment of personal assets. As with insurance fraud, most fraud law firms defend individuals accused of committing welfare fraud, usually in a criminal court.
• Mail fraud: Traditionally, mail fraud has been committed by postal workers opening envelopes thought to contain cash and taking the money for themselves. However, in recent years email fraud has become the primary means of committing mail fraud in the U.S. Here, the definition is more broad and can include any scam perpetrated primarily through email. The most infamous email scam is the "Nigerian Prince" emails that were so popular in the mid-aughts.
• Bankruptcy Fraud: Bankruptcy was developed to help debtors work their way out of debt. However, some individuals betray the trust implied in these laws to commit fraud against their creditors and the U.S. government. Most of the bankruptcy fraud cases that fraud law firms take concern individuals accused of intentionally bankrupting a company for a short-term financial profit.
• Mortgage fraud: If you lie on your personal information records when requesting a mortgage, you are committing mortgage fraud, whether you know it or not. Typical schemes include lying about your salary, renting a property said to be a primary residence, and claiming that a house is worth more than it is. If you're accused of doing any of the above, immediately contact a fraud law firm to clear your name.
• Identity Theft: This is by far the most common type of fraud, in which one party steals personal identification from another person—through the physical theft of a credit car, or the digital theft of computerized records—and profits by usually purchasing items in their name or extracting money from their bank account. Individuals who believe they've been victims of identity theft can recover their stolen funds with the help of a fraud law firm.
How do I find a fraud law firm?
There are thousands of fraud law firms in the country, but their sheer bulk won't become a reality for you unless you know where to find them. Here are a few ways to get started:
• Ask for personal recommendations: Frauds like identity theft are so common that someone you know has likely worked with a fraud law firm in the past, even if you weren't aware of this before. If your friend had a great experience with them, then they should be eager to let you know about their good fortune.
• Use a legal referral service: Legal referrals services are run by trained professionals who listen to you discuss your legal needs. After you do so, they will refer you to a fraud law firm in your area who seems best able to help you with your needs. Legal referral services do background checks on all of their lawyers, so you can fee comfortable with whoever they recommend. These services often come at a small price, from $20 - $70, but your legal consultation will be free.
• Use a legal directory: These list all firms by region. The most renowned legal directory is the Martindale-Hubbel directory. Their website allows you to browse attorneys by their area of practice, so that you can find a fraud law firm whose specialty matches with the needs of your case. Visit it here: https://www.martindale.com/lawyer/law.htm
How do I pick a fraud law firm?
If you locate different fraud law firms with one of the methods outlined above, or using a different method of your choice, then you will likely end up with a list of fraud law firms that you'll have to narrow down. Here are a few ways to research into whether a fraud law firm is right for your situation:
1. Check disciplinary records: These are usually available online at either the state supreme court website or the state bar association website. You won't be able to search for an entire fraud law firm, but you can search for the individual partners of the firm. If more than firm lawyer has had disciplinary action taken against them, you may want to question their business practices.
2. Search for news articles: These could contain information about a fraud law firm's greatest successes, or their most embarrassing foibles.
3. Read client reviews: Often, past clients post reviews of fraud law firms online on blogs and message boards. Find them to see what past experiences with the firm have been like.
Comments
comments