Oklahoma Law Firms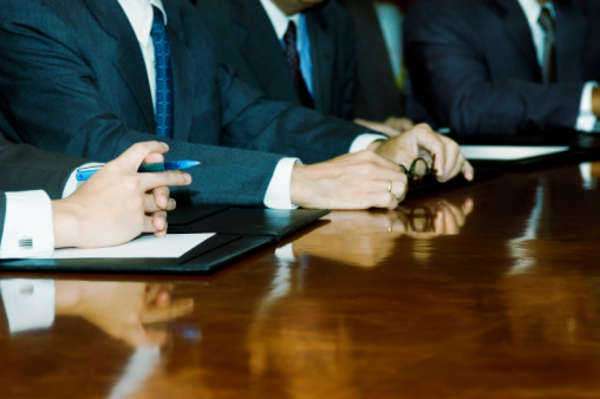 Research into your legal matter and utilizing resources available to Oklahoma residents will be essential to finding an Oklahoma law firm that suits your needs and is willing to work on your behalf to resolve your legal matter to satisfaction. Use this guide for more information on how to find and interact with your Oklahoma law firm and to maximize what you will be paying for legal services.
Finding the Oklahoma law firm
To find an Oklahoma law firm, one must be willing to compare multiple law firms by taking initial consultations and making objective decisions on which law firm best suits their needs. Depending on the legal matter, usually litigation, the fees for consultations are not assessed, which should be reason to exhaust all possible options before making a decision on legal representation. Oklahoma law firms are not common in many parts of the state outside of Oklahoma City, but most Oklahoma residents will have a number of options for their legal defense within easy distance.
Conducting a thorough search for Oklahoma law firms can be conducted with the use of this website and other online results via search engines. While not entirely comprehensive, you will be able to discern the relative number of Oklahoma law firms in your area. The best resource for comprehensive research will be local directories for businesses and services in your area. Remember that when you are searching for Oklahoma law firms you are not making decisions on legal representation just yet and are instead broadening the pool of potential law firms to choose from. You may opt to use advertising as a factor when adding a law firm as a possibility, but after the initial consultation, the size, appearance or prevalence of an ad campaign should not be a factor at all in the decision to accept legal services.
Conducting a lawyer search through Oklahoma Bar Association resources
The Oklahoma Bar Association is a mandatory Bar that boasts the membership of all 11,700 active attorneys in the state. There are a number of functions fulfilled by the OBA, notably facilitating the enforcement of professional ethics and ensuring a commitment to improving the practice of law in the state. The OBA works alongside the Council on Judicial Complaints and Oklahoma Board of Examiners to admit, license and discipline members of Oklahoma law firm, which in turn ensures the quality practice of law in the state. County-wide bars also perform similar functions and can be used for a more target search of law firms in the area.
The OBA enhances the public profile of lawyers in the state through public outreach, which includes specialized programs, free legal advice events and educational initiatives. Take advantage of free legal clinics to have some basic questions answered about the nature of your legal issue and potential next steps you can take before committing to an Oklahoma law firm.
Determining if the Oklahoma law firm is right for you.
You will generally have most of an initial consultation to determine if an Oklahoma law firm is right for your needs. Ensure you know the costs of this consultation and ensure there is no obligation from taking this initial consultation. Initial consultations generally last no more than a half hour and are usually free for malpractice, worker's compensation, personal injury and other similar legal matters that involve suing for damages.
You should be able to make a decision based on your interaction with the law. You need to determine if the lawyer is prepared to evaluate your case objectively, if the proposals from the Oklahoma law firm sound plausible and if you trust that the Oklahoma law firm will pursue a case in your best interests.
If you are unsure if the Oklahoma law firm is legitimate, you may contact the Oklahoma Bar Association during business hours, who will verify the lawyer you are working with is licensed to practice law in the state.
Complaints and other issues
If you have a complaint against an Oklahoma attorney, you must file a complaint with the Oklahoma Bar Association. The Office of General Counsel, which is funded by due to the organization will investigate complaints of misconduct and issue reprimands or more serious punishment, depending on the nature of the offense committed by the Oklahoma law firm. Fraud can lead to suspension or disbarment and minor matters, such as failure to communicate or lax pursuit of a case will lead to censure. The OSA will not handle complaints against judges, as this is the concern of the Council on Judicial Complaints. The OSA will not be involved in issues related to dissatisfaction with service, legal malpractice stemming from errors, or from clients in an adversarial legal matter filing complaints against the other party's lawyer. Fee disagreements may be investigated if the lawyer refuses to account for how the billing fees are used, but will not be applicable if there is a written fee arrangement and the client is billed according to that arrangement, which they have certified.
Affording the services of the Oklahoma law firm
Clients may request deferred billing or alternative billing arrangements in the initial consultation. The Oklahoma law firm is under no obligation to provide this service and may direct you elsewhere for low cost legal services. Take advantage of legal clinics offered by the OBA, law schools and community organization to have some of your legal related questions answered.
Lawyer referral services
There is currently no statewide, public lawyer referral service, although the Tulsa County Bar will have a referral service for local Oklahoma law firms in that county. You do have the option to use the Oklahoma Find-A-Lawyer directory, available to the public on the OBA website, which allows you to search for Oklahoma law firms based on location, practice area and even language, if you require a bilingual lawyer. There is no fee to use this directory and only lawyers that agree to be listed in the directory will be displayed.
Comments
comments