Compensation Law Firms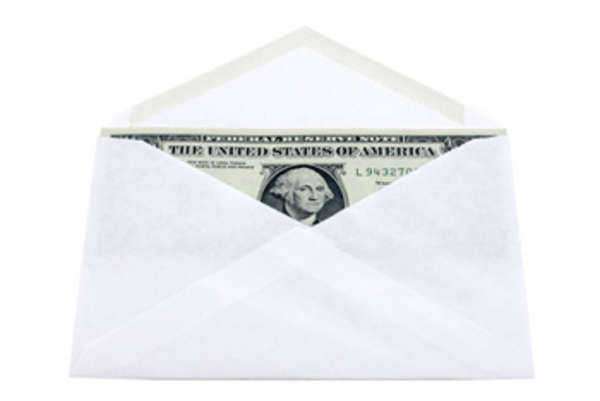 A Short Guide to Compensation Law Firms
What is a compensation law firm?
Compensation law firms attempt to get compensation for clients who have been injured working at their job. These "workers compensation" cases usually take the form of tort suits, that is civil actions carried out between two private parties. If you wish to file suit against a government agency, you may need an administrative law firm that is familiar with all levels of governmental regulatory bureaus.
What types of cases do compensation law firms take?
Compensation law firms have developed over the past century to try a remarkably diverse amount of cases. These require wholly different types of evidence and manners of argument, so be sure to find a compensation law firm with experience trying clients with a similar situation to yours. Here are a few examples of injury groupings that a compensation law firm might have experience with:
• Back injuries: Back injuries can occur in any field of work, whether you're a construction worker or a legal intern carrying a too-heavy box of documents or a school teacher who fell down the steps walking to the teacher's lounge. These injuries can be debilitating, in the short-term and the long-term, and if your injury was the result of employer negligence you deserve compensation. Common back injuries include herniated disks, bulging disks, and, most seriously of all, spinal cord injuries.
• Shoulder injuries: These can come from regular strain, hard falls, or, in the case of common ailments like rotator cuff damage, repetition of repetitive tasks. Besides hospital time and big medial bills, having a shoulder injury means extended breaks from work that you may not be able to afford. Only a compensation law firm can help you to stop this undue suffering.
• Carpal Tunnel Syndrome: As office jobs and other forms of stationary employment become more and more common, Carpal Tunnel Syndrome has become a more and more frequently cited ailment in the American medical establishment. The name refers to the nerve found in the canal of bone located in the underside of a person's wrist, or the carpal tunnel, which can be injured when repeatedly compressed. Carpal Tunnel Syndrome can result from filing too much paperwork or grading too many papers, scanning items at the checkout counter of a store, or any number of other repetitive hand-held tasks.
• Asthma: Though in most cases asthma is a preexisting condition developed during childhood that you cannot therefore blame on your employer, you can file a successful lawsuit if you prove that your preexisting asthma was made worse by you employment duties. Common job sites that worsen conditions for asthmatics include coal mines, laundry rooms, gas stations, and anything with or near fragrancy products such as perfume or incense.
Who hires a compensation law firm?
There are several different types of employees who find compensation lawyers helpful, but the truth is that all prospective clients should base their choice of compensation law firm on what types of industries they're most familiar with. Laws and regulations differ from industry to industry, so you need a compensation law firm who knows the laws important to your case intimately. Here are some typical client groups that compensation law firms might specialize in:
• Union Members: Most unions have a pre-established network of compensation law firms that you should work with in order to get your workers' compensation benefits. Since dealings between union members and employers are strictly regulated by union bylaws, it is important that you work with your union and compensation firms who can at least become familiar with your union's rules.
• Health Care Workers: Ever since the dawn of health care, medical workers have been some of the most selflessly at-risk professionals, taking their lives in their hands every day to help the community they live in. That danger remains today; if anything, it's only increased: besides catching traditionally infectious diseases, health care workers may also suffer from radiation exposure, MRSA infections, and other maladies that, while unknown centuries ago, are deadly today. Work with a compensation law firm familiar with suing hospitals and health care employers to make sure that your rights are respected.
• Government Employees: The reason that you may want to consider an administrative lawyer to try your government workers' compensation case is that the law in regards to suing the government is incredibly complex, and there are many special regulations in place that make it more difficult. However, the government is also one of the most lucrative parties that you can consider suing. In light of this, it helps to hire an administrative lawyer who is experienced with these types of lawsuits to help you get appropriate compensation.
How much will my compensation law firm cost?
For the most part, a compensation law firm charges its clients using a contingency plan, meaning that the client is only charged if they receive a cash award or settlement. If this happens, then the compensation law firm receives a portion of the client's award. This portion can be limited by state law, but it usually ranges from 20% to 40%. Generally, the smaller the award, the greater the percentage will be.
Other fees may be associated with your compensation law firm. These are called auxiliary fees and might be charged even if the law firm loses the suit. Examples of these fees include costs of holding an off-site meeting, the cost of counsel from a legal researcher, the cost to employ a paralegal, or a surcharge for each legal document or petition that you hire the compensation law firm to write for you.
Some compensation law firms also charge for what are referred to as retainer fees. They're charged at the beginning of the legal process in a good faith gesture, to show that you intend on hiring the law firm. Since it decreases the risk a compensation law firm takes in representing you, paying a retainer fee might also lower a firm's final charge as well.
Comments
comments