Medical Law Firm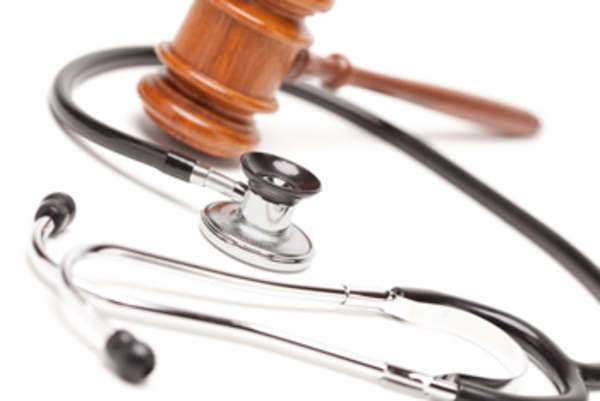 A Short Guide to Medical Law Firms
What is a medical law firm?
Medical law firms specialize in cases of medical malpractice. These are situations in which an individual is harmed by the negligence of a health care professional. Most medical law firms represent only the individual pressing their case, not the defendant who usually has malpractice insurance to provide for legal representation. Some medical law firms also sue health care providers on the behalf of their employees.
Who can medical law firms sue?
Malpractice isn't limited to doctors; rather, a medical law firm can file lawsuits against any health care professional who does harm to an individual through neglect of their duties. These individuals can include:
• Dental Technicians;
• Dentists;
• Doctors;
• Nurses;
• Paramedics;
• Pharmacists;
• Rehabilitative Therapists.
What type of cases do medical law firms try?
Medical law firms have developed to try a great variety of different malpractice cases, each dealing with a different niche of the medical establishment. Here are a few typical cases that most medical law firms are used to trying:
• Birth injuries: The birthing process is a true testing ground for medical professionals, but a testing ground with potentially fatal consequences. Inappropriate drug administration can lead to the death of a mother or child, and clumsy delivery methods can easily lead to the child developing a lifelong palsy. Such severe errors cry out for compensation with the help of a medical law firm ready to help you.
• Lack of informed consent: The law states that doctors can only pursue medical treatment with their patient's informed consent, meaning the patient must be told about the possible complications and side-effects from a treatment and about alternatives to the prescribed treatment, and then the patient must give their consent to the prescribed treatment. Any actions taken without this informed consent are unethical from a medical professional and a complaint should be filed with their disciplinary board. However, if injury results from action taken without informed consent, a medical law firm should be contacted to extract significant compensation for victims.
• Missed diagnosis: Technology has developed by leaps-and-bound just in our own lifetimes, but all the technology in the world isn't worth anything at all if it is in the hands of negligent professionals. Doctors who ignore X-rays and other tests and fail to detect life-threatening ailments, or who obviously misread evidence, cause untold injury to their patients, and they deserve to be taken to court by a medical law firm.
• Pharmaceutical Errors: These cases are commonly filed against doctors who prescribe the wrong medicine by accident or who prescribe a medicine which they should have known would cause harm to the patient. They're sometimes also filed against a pharmacist who gave the wrong medicine to a patient, doing harm to them. Injuries caused to patients are usually due to harmful drug interactions which doctors and pharmacists should have known about. It will be difficult for a medical law firm to gain money for you if you can't prove injury was done, but if it was, then you deserve compensation.
What can medical law firms do for medical professionals?
Most health care professionals have malpractice insurance, but those that don't, for instance many rehabilitative therapists, should hire a medical law firm to clear their name. Remember that allegations of wrong-doing, even if they're cleared, can do great harm to a professional's reputation, so they should be exposed as lies as soon as possible.
Of even more importance to most health care professionals are the medical law firms that specialize in workers' compensation suits against health care providers. Medical workers face special risks in their jobs, like radiation exposure and extended contact with diseases that are potentially immune to treatment. These medical employees deserve workers' compensation for injuries incurred while working, but the intricacies of health care law can make this difficult and require that potential filers hire an experienced medical law firm who knows how to navigate the system.
How much will my medical law firm get me?
The amount of compensation that a medical law firm will help you receive is dependent upon a great number of factors, but the most important is your economic damages. These are the damages related to compensating you for medical treatment incurred as a result of medical malpractice injuries and of time missed from work due to the injury.
Economic damages are so important because they set the stage for how much non-economic damages are, as non-economic damages like pain and suffering are usually computed as a multiple of economic damages. Your non-economic damages award will usually be greater than your economic award, but the greater your economic award, the greater your non-economic award will be.
Remember that medical law firms in malpractice and workers' compensation cases are paid with a percentage of the award that you receive. This percentage usually varies from 20% to 40% and may be limited by state law depending on where your preside.
To defend a medical professional in a malpractice suit, most medical law firms will charge by the hour.
How will I pick a medical law firm?
Once you believe that you've found a medical law firm that you want to work with, you should make an appoint for a brief consultation. This is your only opportunity to discuss your case with the firm face-to-face before making a commitment about hiring them. Knowing this, you should walk in with a list of questions you want answered before leaving so that you can make an informed decision on whether to hire them or not.
Typical questions include:
1. What experience have you had with cases like mine?
2. Have any of the attorneys at this medical law firm ever had disciplinary action taken against them? If so, why?
3. Which lawyers will be working on my case? Will different duties be delegated to different lawyers?
4. How do you plan on proceeding with my case?
Comments
comments