Madison Law Firm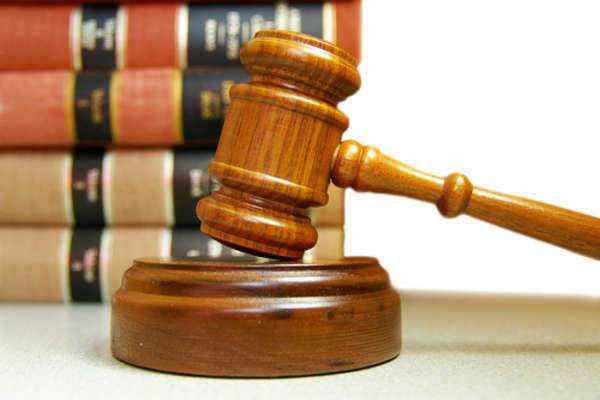 Guide to Madison Law Firms
With dozens of law firms on the isthmus alone, Madison can be a confusing place to look for a lawyer—especially if you're not sure what you want or haven't had to hire a lawyer before. Understanding your own expectations is key to hiring the Madison law firm that's right to represent you. This guide will help you identify your own needs and expectations so that you can tailor your Madison law firm search.
Writing It Out
It will be much easier to find a Madison law firm that will meet your needs if you start by thinking about what those needs are. Get out a pen and paper, and write down a brief, 1-2 sentence summary of your legal problem. Keep it as brief and direct as possible, omitting extra details and limiting yourself to the legal aspects of your issue, rather than medical, financial, or emotional details.
After you have written down this description of your problem, think about how you would ideally like to see your issue resolved. This should be another 1-2 sentence description, and be as specific as you need to be (if you want a specific dollar amount in court, or to limit fines or jail time to a particular amount, specify this). Having your problem and goal in front of you while you search will keep you focused on the task at hand when you begin searching for Madison law firms.
What You're Looking For
No two legal clients or cases are exactly the same. Everyone prefers something different from their Madison law firm, and you can help to limit your search further by outlining what you're looking for in a law firm. If you need a lot of direct contact with your lawyer, not a secretary—write it down. If you want Madison law firms that have a particular reputation, write it down. There are no right or wrong answers, and whatever you are looking for, it's very likely you can find a Madison law firm to represent you.
Types of Law Firms: Big Firms
Size really does matter when you're trying to find Madison law firms to meet your legal needs. A large Madison law firm will be run very much like any other big business, and will have hundreds of employees including not only lawyers but many dedicated paralegals and legal secretaries. These Madison law firms tend to be best for particular types of clients, but aren't for everybody: Here are some signs that you might prefer representation by a big Madison law firm:
ñ You aren't the client, your corporation is. The largest Madison law firms are likely to have substantial existing rosters of corporate clients, and have the kind of flexibility and responsiveness to corporate issues that you may need from your legal representative.
ñ You need a lawyer/client relationship that will extend beyond your current legal issues. If you want advice and representation on a wide variety of specialized legal issues, you may want the higher number of lawyers at a large Madison law firm.
ñ You are hoping to find Madison law firms that have a very clear hierarchy and a professional, businesslike atmosphere.
Not all clients want these things in their Madison law firm. For most first-time clients and many others, the biggest Madison law firms are probably not a good fit (for budgetary reasons, among others). These clients will need to narrow their search to smaller Madison law firms when they start looking for representation.
Types of Law Firms: Small Firms
Smaller law firms have much more variety than larger ones, just because a small firm gives more room for a lawyer's personality to come through. A small Madison law firm is much more likely than large Madison law firms to offer free or low-cost consultations, and may be able to work with nearly any budget range—particularly if you're willing to comparison shop.
If your budget requires certainty, many smaller firms will offer a flat fee for handling your legal representation for a common legal issue (like divorce, bankruptcy, or many misdemeanors). This can be a good alternative to hourly billing for many clients. Small Madison law firms may also be willing to work with you on a payment plan if you cannot pay your entire legal bill upfront.
There are also non-budgetary reasons to work with a smaller Madison law firm. The smaller number of support personnel generally means that you will have more access to your lawyer directly, and the environment of smaller Madison law firms may seem more warm and welcoming, especially for first-time clients. It's likely that most or all of the office staff at a small Madison law firm will know your name after you have visited several times.
Types of Law Firms: Practice Areas
The choices don't end when you decide the size of firm you'd prefer woring with. Depending on your circumstances, you may prefer a law firm that has lawyers who can handle a very wide variety of cases, or a specialist firm with extensive experience representing clients in cases very similar to yours.
General practice Madison law firms are becoming less common as legal specialization continues in the 21st century, but still offer a good option for clients who want to have a lasting lawyer/client relationship. If you feel you may need continuing legal counsel for a wide variety of cases, it may be easier to go to one general practice Madison law firm instead of using several specialty Madison law firms.
Specialized firms are best for people who have a single legal matter they need to attend to. If you have been injured in an accident, for instance, many specialty personal injury Madison law firms have lawyers who practice exclusively in personal injury law. There are specialized law firms that deal with just about any type of legal issue that you may have, and searching for keywords relating to your legal problem may help you pinpoint the specialty field that handles cases like yours.
Comments
comments