Workers Compensation Law Firm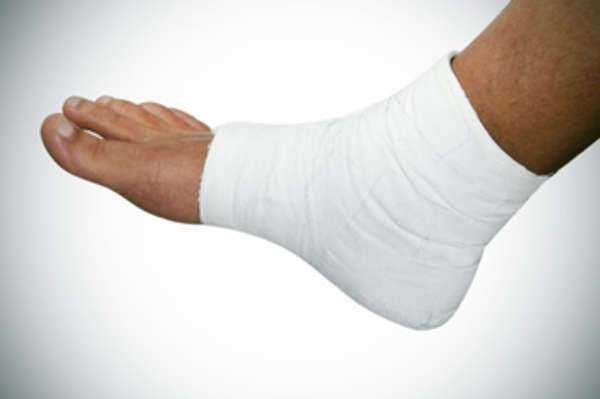 Guide to Workers' Compensation Law Firms
What is a Workers' Compensation Law Firm?
A workers' compensation law firm will generally represent clients who need help filing for workers' compensation, are facing difficulty in receiving workers' compensation, or have had their rights violated by their employer.
In some cases, a workers' compensation law firm will choose to represent an employer with proper insurance that wants to deny privileges to specific employee because of actions like fraud, drug or alcohol abuse, or a similar action. Such a workers compensation lawyer will work for the employer's insurance company, but whether you are an employer or employee, you should contact a lawyer as soon as possible if you are involved in a workers' compensation dispute.
How can I find a Workers' Compensation Law Firm?
There are several important resources you should access when searching for workers' compensation law firms in your area. Some of the sources may prove more helpful if you are rushing to find a lawyer, but descriptions of these resources are listed below:
National Worker's Compensation Defense Network
This website will prove very helpful for a client unless they reside in the states of Montana, North Dakota, Wyoming, Nevada, New Mexico, Hawaii, Mississippi, or Tennessee. The website gives a potential client access to listings of law firms in every other state than those listed above.
Your State's Workers' Compensation Lawyers Association
Your state is likely to have a lawyer association that specializes in workers' compensation or similar cases involving employment law. For example, the WCLA of Illinois provides service to the general public for locating different lawyers in the state.
Workers' Compensation Trial Lawyers Association
This website is one of the best resources on the internet for providing specific laws in individual states. Additionally, the website has a complete list of all active legal members in every state that is available to the general public.
Personal Referrals
Word-of-mouth referrals are great for finding workers' compensation law firms, but you should be well advised in seeking personal referrals within your workplace. Unless you have a close friend within the company you work for, you should avoid talking about your workers' compensation until the payments become finalized. If you trust the person and they have been involved in a similar case as you, you should ask them if they received the results they wanted. If they did, ask them for a referral and talk with the firm immediately.
Laws.com
If you are looking for a lawyer quickly, you should access the valuable tools available here on this very website. You may have noticed advertisements for workers' compensation (WC) lawyers within this article and other similar articles you may have read. These advertisements are highly tailored to your specific needs based on your searches and the services of specific lawyers in your geographic location.
What if I'm a Federal Employee?
If you are federally employed, you are entitled to different types of WC than state, local, and private employees would generally receive. There are four types of WC offered under the United States Department of Labor, and the descriptions of the different WCs are listed below. Your workers' compensation law firm will be able to explain more:
1) Energy Employees Occupational Illness Compensation Program- this program provides lump-sum compensation and health benefits to nuclear employees under the Department of Energy. This compensation applies to current employees, former employees, and contractors and subcontractors.
2) Federal Employees' Compensation Act- this is the most common type of WC offered to federal employees. Over three million federal employees around the world can qualify for this type of WC for injury or occupational disease
3) Division of Longshore and Harbor Workers' Compensation (DLHWC)- this type of WC is offered to Longshore and Harbor workers, as well as workers under the following Acts:
• Defense Base Act
• Nonappropriated Fund Instrumentalities Act
• Out Continental Shelf Lands Act
All workers under these acts and the DLHWC can receive WC for assistance, support, and informal disputes.
4) Division of Coal Mine Workers' Compensation (DCMWC)- this type of WC is provided to claims under the Black Lung Benefits Act which provides compensation to coal miners who have serious conditions associated with pneumoconiosis. Workers' can receive compensation for medical costs, and families of deceased workers can receive compensation as well.
I'm not a Federal Employee. What WC can I receive?
Depending on your state and specific case, a workers' compensation law firm can help you obtain one of five different types of compensation. If you are in a dispute for a particular reason, workers' compensation law firms will try everything to help you obtain the payments you deserve. However, know that every case is different, and a workers' compensation law firm can't guarantee a final settlement in your favor.
1) Temporary Total Disability- this type of WC is offered to an employee if he or she is complete unable to work, needs medical care, and hasn't reached what is called, "maximum medical improvement." There are usually disputes that arise in this type of WC, but if a client is entitled to total disability, they will generally receive two-thirds of their weekly wage for compensation.
2) Temporary Partial Disability- this type of WC is awarded if the employee can do some work, but not work full time because of their injury. The WC is usually calculated by offering compensation for any hours not worked.
3) Permanent Partial Disability- With certain types of injuries, an employee may qualify for this type of WC if they can still work but still need support for their medical condition. This type of WC is rare, and it's best to talk with your workers' compensation law firm about this option.
4) Permanent Total Disability- If the worker's injuries are severe enough, they may receive this WC if they are unable to work in any capacity. Workers' compensation law firms must usually provide information about the employee's age, education, training, and experience in order to prove the employee cannot obtain any other job to meet their economic needs.
5) Disfigurement/Mutilation- If an employee suffers substantial scarring or impairment, they may be awarded this type of WC on top of another payment.
Comments
comments