Portland Law Firms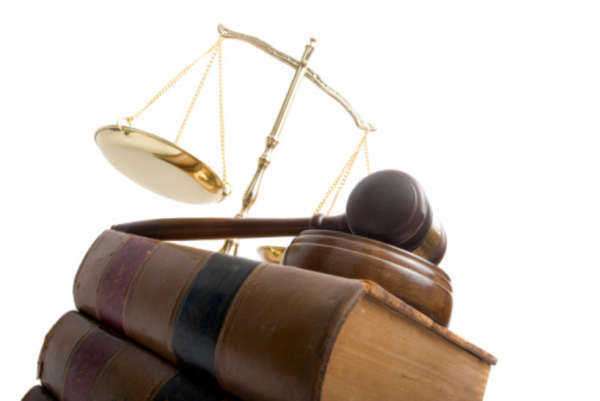 Guide to Portland Law Firms
Looking for law firms to represent you can be a difficult process, especially if you're not sure what you're looking for. Portland has a variety of law firms that specialize in many different areas of law, and understanding what practice area to look for may be able to help you find the firm that will be right for you. This guide will provide an overview of several different types of Portland law firms so that you can narrow your search and have more search terms to look for.
Employment and Labor Law Firms
Work-related disputes can be hard to negotiate without the help of a competent legal professional. Portland law firms specializing in employment and labor law can assist if you have problems with harassment or discrimination at work (and may be able to handle this kind of case without even receiving payment from you), if you were wrongfully terminated, or if your employer has not payed you for time that you have worked.
Animal Law Firms
One of the more unusual legal specialty areas that is becoming more common for Portland law firms to specialize in is animal law. Animal law can take many forms, from lawyers who represent veterinarians or pharmaceutical companies to firms representing hunters or farmers who have animal-related issues.
Portland, because of its liberal politics and the presence of Lewis & Clark law school, which offers animal law classes for its students, is at the forefront of animal law, so if you have an animal related case, you may wish to look for Portland law firms that have experience in this relatively new area.
Divorce and Family Law Firms
Divorce and family lawyers are always in demand. Portland law firms specializing in these areas often have experience handling child custody disputes, child support issues, alimony, and even adoption or surrogacy. Because family courts are a different court system with different rules from the traditional criminal or civil court system, experience with family court judges and laws can make a big difference to the handling of your case.
Portland law firms that handle a lot of divorces also generally have access to successful, experienced mediators who can help you work out a less expensive compromise agreement instead of continuing to litigate. Oregon law allows judges to order couples into mediation if they cannot agree on the terms of a divorce.
Bankruptcy Law Firms
Portland's high unemployment rate over the last several years has made it a city hard hit by bankruptcies. If you have no way to pay your existing debts, you may want to consult with Portland law firms specializing in bankruptcy law. These firms can help answer the questions you may have about the bankruptcy process. In general, bankruptcy Portland law firms will offer a relatively low flat fee that is conscious of your financial situation. Many also offer free initial consultations to outline how bankruptcy may be able to save you money or stop harassment by debt collectors.
Criminal Defense Law Firms
If you are being prosecuted for a crime, you need a lawyer who knows Oregon's criminal codes and can help you negotiate a good plea bargain with the DA or stand up for you at a trial. Many criminal defense law firms deal only with criminal charges, and can offer you backgrounds with a great deal of criminal law experience.
A criminal record, especially with a felony conviction, can impact the rest of your life. It is important that you look for criminal defense Portland law firms that have experience with cases like yours. For some types of cases, including DUI, you may be able to find a lawyer who specializes in defending people accused of the specific crime you're being charged with.
Medical Malpractice Law Firms
Medical malpractice can result in debilitating illnesses and even death. If Portland law firms specializing in medical malpractice believe you have a case, they will often take it on a contingency fee basis that leaves you paying nothing if you do not win your case, and only a percentage of your winnings if you win. Medical malpractice judgments can result from any medical mistake caused by negligence. You may wish to consult with Portland law firms about a wrong diagnosis or medical mistake if you have been injured by a doctor.
Personal Injury Law Firms
If you have been injured in an accident or by a faulty product, many lawyers will take your case on a contingency fee basis. You may be able to settle out of court using Portland law firms to help you litigate your case, or you may end up going to trial if the settlement negotiations fail. These law firms will discuss your case with you so that you understand the likely outcome of your case and how long you can expect to have your case last.
Real Estate Law Firms
If you are an investor or a homebuyer, you may want to look at Portland law firms specializing in real estate law. These lawyers can help you look over paperwork and advise you of any potential legal problems that you may face during your transaction. Especially for buying foreclosed homes, which can be more complicated than buying a new home, you may want to hire a real estate lawyer to help you through the purchasing process.
Investors, who may be buying several properties or multiple-unit properties, will definitely want to investigate Portland law firms specializing in this area to make sure that all tax implications and property regulations are followed.
Estate Planning Law Firms
If you want to write your will or plan for your family's future, you may need the services of Portland law firms who specialize in estate planning. Estate planning often involves wills and trusts, and you can generally find a lawyer who has experience with estates of a similar size to yours. These lawyers understand that estate planning can be a sensitive subject and will advise you of your right to lawyer/client confidentiality so that you can talk about all the details of your estate.
Comments
comments