Law Firm Ranking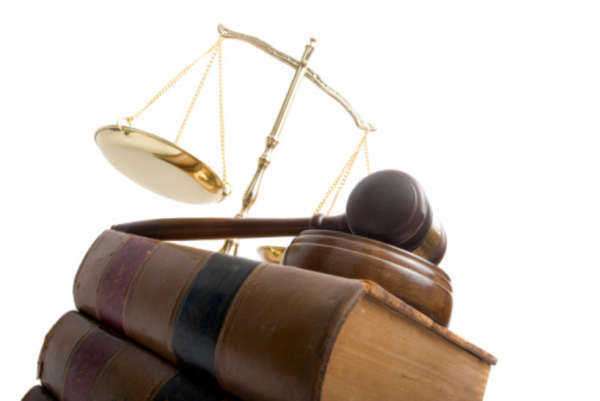 A Guide to Law Firm Rankings
What Services Form Law Firm Rankings?
A law firm ranking is annually published by many different sources around the United States, and world, depending on the type of ranking service. Just two years ago, the U.S. News and World Report published tiered results for law firm ranking in a total of 177 metropolis areas around the United States.
The service only originally provided rankings for law schools around the United States, and although the tool for law firm ranking has received some heated debate, the American Bar Association has ruled the service is not harmful to the business of legal services.
There is another service that has been around since 1868 and often serves as the best tool for peer review ratings in the United States and Canada. The Martindale-Hubbell Peer Review Ratings look into a lawyer's ethical standards and professional ability, and these polls ratings usually occur after a lawyer has been out of law school for at least 3 years.
A law firm ranking is also determined by the Martindale-Hubbell Peer Review Ratings. A law firm ranking usually correlates with the best attorney's individual rating, and the process of evaluation is expanded within the next section.
The Martindale-Hubbell Evaluation
The Martindale-Hubbell (MH) Evaluation determines a lawyer's ethical standards and legal ability, and places the rating in a numerical value. Ethical standards are determined upon the following:
•
Professional standards of conduct
If a lawyer exhibits proof of all the characteristics listed above, they will move on to the next step within the MH Evaluation—the lawyer's legal ability. A lawyer's legal ability will undoubtedly affect a law firm ranking, and the legal ability is ranked with a numerical value of 1 to 5 in the following five categories:
•
Legal Knowledge- the lawyer's competence in the laws of their specialization or area of practice
•
Analytical Capabilities- the lawyer's ability to analyze legal data and apply technical knowledge to that legal data
•
Judgment- the lawyer's ability to reach the right judgment and predict what a the judgment will be within a given case
•
Communication Ability- the lawyer's ability to communicate with large degrees of people and persuasively in the right circumstances
•
Legal Experience- the number of years, types of cases, and services offered by the lawyer
How does the Martindale-Hubbell Numerical Value Work?
After the lawyer's ethics and legal ability have been evaluated, a board of reviewers will assign a numerical value for the lawyer. The numerical values and their significance fall below:
1) AV Preeminent (4.5 to 5.0)- if a lawyer's peers rank him or her with a score in this range, the lawyer has achieved the highest degree of legal ability and professional aptitude possible. If a lawyer has this score, the law firm ranking will undoubtedly reflect this lawyer's ranking.
2) BV Distinguished (3.0 to 4.4)- this rank is also highly respected within the law community and applies to most lawyers with respect and well known service within a metropolis area. A lawyer may eventually move up to AV Preeminent from this position, but the AV is reserved for lawyers with exceptional excellence.
3) Rate (1.0 to 2.0)- even though this ranking is at the bottom of the list, the rating still implies that a lawyer is meeting very high professional standards and legal abilities. This rating is usually given to lawyers that have been in the field for a short amount of time (less than five years) and highlights that the lawyer shows great promise of improvement. If a lawyer is young and has a solo practice, their law firm ranking will include this score but indicate that the lawyer is starting a respected and successful service.
How are the Evaluations Reviewed?
A peer of a lawyer under review can only submit one review for that lawyer within one year. If multiple evaluations are performed over the years, a rating can either go up or down. The following information provides details on the reviewers and reviewing process
•
The reviewers are member of the state bar and from similar areas of the lawyer under evaluation. They must prove that have worked with the lawyer as well.
•
All ratings are considered anonymous, and HE takes specific steps to protect the identity of the reviewer. However, if a lawyer has been evaluated and chooses to look at the reviews, they may be able to determine the reviewer based on information they placed in the evaluation form
•
A lawyer may request a review from particular references, and these reviews will be incorporated into other random evaluations
A lawyer may choose to request references for evaluation if they want to improve their law firm ranking from year to year. If random evaluations are used to determine a lawyer's MH score, there is no guarantee the ranking will even occur. If MH does not obtain enough data within a specific amount of time from random evaluations, the lawyer will not receive a score and law firm ranking, and they may not be allowed to request another evaluation for up to two years.
FAQs About Martindale-Hubbell
There are a number of important questions concerning the MH evaluation and your law firm ranking. Some of the following questions and answers may prove beneficial:
1) Does MH use field representative?
Yes. A random MH field representative may be used to gather initial information about a specific lawyer, but no field representative is allowed to determine whether a score can be lowered or raised without further investigation.
2) Can I transfer my MH score and law firm ranking to another state?
MH rankings are usually only good within state boundaries, but a lawyer can still use the rankings in another state as long as the letter "T", meaning transferable, appears beside their list in the law directory.
3) Can I choose to not have a rating?
A lawyer can either choose to receive no rating or simply not qualify for a rating based on their time in the profession, the size of the Bar, or for other reasons as well. Many lawyers choose to receive no rating, and the lack of a rating does not determine a lawyer's capabilities and law firm ranking.
Comments
comments