Delaware Law Firms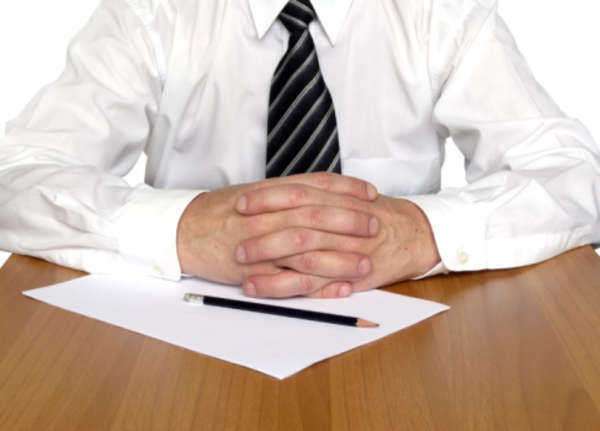 A brief guide to Delaware law firms
Under many different circumstances, you may begin to consider the necessity of consulting with an attorney. Though some lawyers work by themselves as "solo practitioners," many are part of larger Delaware law firms. These businesses specialize in many different practice areas. When determining what kind of legal help you need, here are some general guidelines to keep in mind.
How Delaware law firms work
There are no fixed guidelines that determine how large or small these types of businesses are. DE law firms are owned by attorneys known as "partners," who divide profits after paying their salaried employees. The most important of these are "associates," or attorneys who work for a fixed salary. Regardless of their position within the Delaware law firm, there are two types of lawyers:
• Transactional lawyers review, maintain and create legally binding documents
• Litigations lawyers argue in the courtroom on behalf of a client
A DE law firm generally confines its practice areas to a few specialized areas. Larger businesses may retain additional employees, such as paralegals who process paperwork.
Criminal court
For many people, the only time they will consider consulting a DE law firm is if they are charged with a misdemeanor or felony by the police or a government agency. If found guilty, you may face a severe financial penalty or jail time. Because of the seriousness of the potential consequences, if you are charged with a crime you are entitled to free legal representation if you cannot afford the services of a Delaware law firm.
The first step in the criminal prosecution hearing is the arraignment hearing. During this courtroom appearance, the prosecution will formally present the charges and may offer a plea bargain in return for a response of "guilty" or "no contest." Before deciding how to respond, it is advisable to consult with a representative of a DE law firm who can help you evaluate what your best option is. An attorney will also request that any bail be lowered at this time.
If you decide to plead "not guilty," a court date will be scheduled for your trial. To prepare, DE law firms will take several steps:
• At regular intervals, the prosecution and defense must exchange any evidence they plan on introducing during your trial. After evaluating the prosecution's case against you, a DE law firm may request that charges be dismissed because evidence has been improperly collected. If there is not a strong enough case that would lead a jury to reasonably convict, charges may also be dismissed.
• During jury selection, a DE law firm attorney will be present to object to any potential jurors who may have a bias that would be prejudicial to your case.
• At any time before a verdict is arrived at, the prosecution and defense can create and submit a plea bargain to a judge for approval.
In the courtroom, DE law firms will present the strongest possible case on your behalf. If you are found guilty of any of the charges against you, an attorney will introduce any mitigating evidence or circumstances justifying a lenient sentence during your sentencing hearing.
Civil court
When two private parties are in dispute, one may choose to file civil litigation. This can be done by the plaintiff or with the assistance of a Delaware law firm. If these charges are filed against you, you are not entitled to free legal representation. Common grounds for a lawsuit include:
• Disputes between a landlord and tenant
• Violations of an employee's contract
• Underpaid wages
• Workplace safety violations
• Sexual harassment
Whatever the cause of litigation, the vast majority of these cases will be settled before a trial begins. Delaware law firms representing both parties will negotiate to arrive at a mutually acceptable financial settlement.
People who are victims of domestic abuse are required to file a complaint with the public prosecutor in their area if they wish for charges to be filed. If this office declines to prosecute, you may want to consult with a DE law firm that can help you obtain financial compensation or a restraining order in civil court.
Finding an attorney
If you decide you could benefit from private legal representation, you should not rush into a professional partnership with any lawyer. The first step to take is to determine:
• How much you can pay for the assistance of a Delaware law firm
• What you hope to gain from the legal process
• How much time, energy and attention you can devote to your case
After you clarify these issues, ask friends, family and co-workers if they can refer you to any DE law firms they have worked with that have relevant specialized experience. Prior to scheduling a meeting at any of these businesses, look up the disciplinary record of the attorney you will be speaking to and make sure they have not been cited for any ethical violations.
It may be necessary to having initial consultations with several Delaware law firms before finding one you feel confident can represent you capably and honestly. Prepare for these meetings by assembling any documents that may be relevant to your case. After reviewing these peers, a DE law firm attorney will have to ask many follow-up questions before they can give a thorough evaluation of the strengths and weaknesses of your case. Answer all such queries in as much detail as you are capable of.
You should ask many questions of any Delaware law firm attorney you meet, such as:
• What level of experience do you have with my kind of case?
• If you are not capable of representing me, can you refer me to other DE law firms with more specialized knowledge?
• How long can I expect my case to take before achieving a resolution?
During your initial consultation, it is very important to obtain a detailed, written estimate of how much you will be paying for the services of a Delaware law firm.
Comments
comments