Traffic Law Firm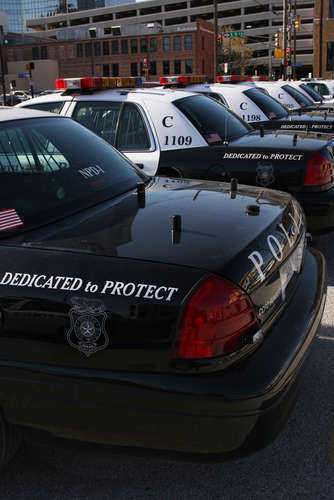 A Short Introduction to Traffic Law Firms
What is a traffic law firm?
Traffic law firms help individuals to fight charges of traffic violations. They may be subdivisions of criminal law firms or tort law firms, but they should have a clear understanding of both state traffic law and local statutes.
What can a traffic law firm do?
Violating traffic laws don't just carry small nuisance fines; it can mean losing your license or having years-long sentences in prison. Because of this, traffic law firms prepare to defend their clients using a wide variety of strategies with differing levels of to fight:
• Personal injury lawsuits: Persons injured in a car accident will usually try to sue the other driver if insurance doesn't cover the costs of their injury. The damages award for such a personal injury lawsuit can climb into the hundreds of thousands of dollars, all of which you will be liable to pay. To avoid such enormous penalties, you should contact a traffic law firm to demonstrate that either your driving was not negligent enough to make you the responsible party in an accident, or that the petitioner's requests for damages exceeds reasonable expectations.
• Driving Under the Influence allegations: Driving under the influence of drugs or alcohol is one of the most serious traffic crimes on the book and one of the hardest to defend. If you've failed a breathalyzer test, you may think your guilt is certain and there's no point in hiring a traffic law firm. However, some recourse may still be available. Possible legal strategies include contesting the results of the breathalyzer test and arguing that the stop conducted unlawfully. Even if you believe that you'll be found guilty, a traffic law firm can help you get the least severe punishment possible to ensure that you don't lose the right to drive.
• Speeding, passing a stop sign, and other traffic code violations: These may seem like minor violations that don't require a traffic law firm, but keep in mind that they quickly add up. Accumulate too many points on your license and it will be taken away, all for going a few miles over the speed limit too many times. Employing a traffic law firm to negotiate with judges will help protect your rights. Just the presence of a traffic law firm representative in a courtroom is enough to make some judges knock points off a sentence.
• Fleeing the scene of an accident: Fleeing the scene of an accident ranks right behind driving under the influence as the most severe traffic crimes. You can easily end up in jail if you don't present a defense that will satisfy the court, so you should definitely hire a traffic law firm to represent you in court. There are many different defenses that have proven successful in the past, but only a great traffic law firm can present your defense as compellingly as it deserves to be told.
How much do traffic law firms charge?
The majority of persons hiring a traffic law firm will either pay them a flat fee at the beginning of services or they will be charged an hourly rate of the traffic law firm's time. Flat fees are usually used for very simple cases, like helping an individual to please guilty to a minor traffic violation. More complex situations demand an hourly rate, since it is unknown how much time a lawyer will have to expend on the case.
In cases of personal injury lawsuits, the party filing suit will likely pay under a contingency plan, meaning that they only pay their traffic law firm if they win. If they do, then payment will come out as a percentage of their final award.
Some traffic law firms also charge their clients for so-called auxiliary fees which are charges not necessarily for a lawyer's time, but nonetheless related to a legal case. Examples include paralegal input and the advise of legal researchers, costs for legal meetings, and extra prices for drafting binding contracts.
How will I decide on a traffic law firm?
You can find traffic law firms using various methods—an online directory such as Martindale-Hubbell, legal referral service run through a state bar association, or a personal recommendation—but the most important part of the process comes with deciding which traffic law firm is right for you. The best way is to conduct some research into their practices. For example:
• Look for news items: If a traffic law firm has appeared in the news, it could be for something very good, like an unexpected lawsuit victory, or something very bad, like a criminal investigation. You should know about either before hiring a traffic law firm.
• Find disciplinary records: These may be kept with the state supreme court or the state bar association. You'll have to look by attorney name, not the name of the traffic law firm, but search for partners and any lawyers you expect to be working with. Don't hire a traffic law firm that has had disciplinary action taken against most of their attorneys.
• Read reviews: Clients may have posted reviews of a traffic law firm online, but always be conscious of possible bias from their source.
What questions do I ask a traffic law firm?
For your first consultation with a traffic law firm, you need to be prepared to take an active part in making sure that this is the right firm for you. That means asking questions about all the information that you want to know and not leaving until you've received an answer. Here are some questions that are typically asked:
1. What are your fees? Do you charge auxiliary fees?
2. What are the qualifications for the lawyers at your firm?
3. What experience does the firm have with cases similar to my own?
4. Will you be the main lawyer from this traffic law firm that I will deal with? Will others here work on my case? Can I meet them now?
5. How do you want to proceed with my case?
Comments
comments