Raleigh Law Firms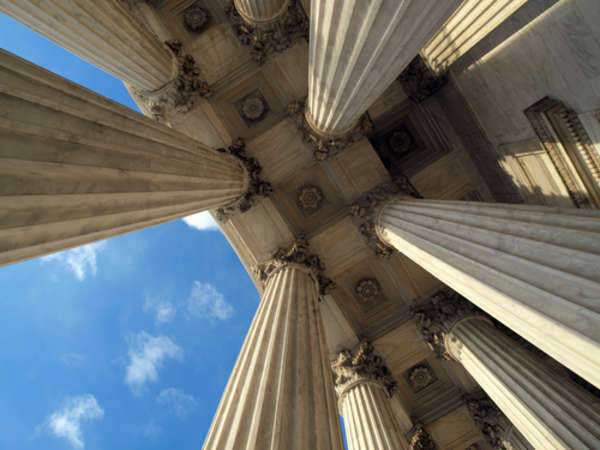 Guide to Raleigh Law Firms
The Research Triangle is a hotbed of innovation and creativity, which also means it has its fair share of lawyers for both individual and corporate clients. Trying to figure out which Raleigh law firms might be right for you can be a challenge, especially if you have never hired a lawyer before and aren't yet sure what you need. This guide will help you understand the differences between different types of law firms so that you can choose one that will represent you best.
Understanding Your Options
It can be easy to get overwhelmed by the sheer number of lawyers available in the Raleigh area. However, there are some relatively easy ways to narrow your focus. Remember, there's no such thing as the perfect law firm for every client. You want to find Raleigh law firms that will be right for you, not for someone else.
At the beginning of your search process, you need to ask yourself what you're really looking for. Are you looking for a warm, personable lawyer who can make you feel at ease, or an aggressive law firm that gets the most it can for its clients? Do you want to look at Raleigh law firms where the lawyers are specialists in narrow fields, or where they have more broad experience? Start by listing with a pen and paper some of the things you are hoping for in a law firm, so that you have an idea of what criteria are most important to you personally.
Large Law Firms
The largest law firms in the Research Triangle have over a hundred lawyers, and these large firms offer a unique set of advantages and disadvantages for clients. In general, corporate clients prefer larger firms to smaller ones, because having more attorneys means that a large corporate law firm will have a lawyer who can handle nearly any issue that arises.
Large law firms are not for everyone—they lack much of the warmth and charm that smaller offices can offer, and their costs are significantly higher due to their more expensive organizational structure. It can also be relatively difficult to get in touch with your lawyer if he or she works for one of the larger Raleigh law firms. You may have to first speak with a secretary and wait for your attorney to return your phone calls any time you need to talk to him or her.
However, larger law firms do offer a wider range of specialty areas than smaller firms, and have the connections to experts that make it easier for them to handle very complex litigation. If you have ongoing legal issues in several areas of law, it may make sense for you to hire a larger firm to handle all your legal affairs, rather than hiring different Raleigh law firms for each issue.
Small Law Firms
The size of a small law firm can be as small as a single lawyer, called a solo practitioner. Raleigh law firms with only a few lawyers generally cannot represent clients in as wide a range of legal situations as larger firms, but in many circumstances, a small firm may be your better option.
Small firms give you more immediate access to your lawyer. It is substantially less likely that you will need to go through a secretary, and you may be given your lawyer's direct telephone number. These firms are also more likely to be friendly and warm with clients, or to be casual and relaxed, depending on what type of firm it is and the personalities of the lawyers.
Budget-conscious clients should also be aware that smaller firms are likely to charge a great deal less for legal services than large firms. Smaller firm lawyers have more freedom to adjust their rates depending on your individual circumstances, and you may be able to more readily find a lawyer you can afford if you look at the smallest Raleigh law firms.
General Practice Firms
In addition to size, another important factor in looking for a law firm to represent you is whether they are a specialist firm or a generalist firm. General practice firms can take most types of legal cases, and often have lawyers working on varied types of cases from day to day.
General practitioners are becoming more rare, because most people now want lawyers to have a great deal of experience in a single area of law. However, if you are looking for a lawyer to serve you for a long time in a wide variety of legal matters, you may still want to search for general practice Raleigh law firms that you can begin a lasting business relationship with.
Specialty Practice Firms
If you are looking for a lawyer due to a specific legal situation, and want your lawyer to have recent experience with similar cases, you probably want to look for specialty firms. These are firms that specialize in only a few areas of law. Specialty Raleigh law firms include those dealing with malpractice and personal injury cases, worker's compensation, immigration, intellectual property, tax law, product liability, criminal defense, and many more.
You can sometimes find lawyers who specialize in a very narrow field—like DUI defense or disability law—and these lawyers will often have the most up-to-date information on their very narrow field. Since experience can make a big difference to your case, these lawyers may be best able to help you if you find a law firm that takes only clients in situations just like yours.
Finding Raleigh Law Firms
In North Carolina, you can call the state bar association's lawyer referral service or use its online find-a-lawyer search to seek out lawyers with your desired specialty in your area. You may also want to search for Raleigh law firms online, especially if you narrow your search by adding keywords about your own legal issues (like "divorce" or "bankruptcy"). Many law firm websites have a lot of specific details about their lawyers' education and experience that can guide you to the right decision about your legal representation.
Comments
comments