Lemon Law Firm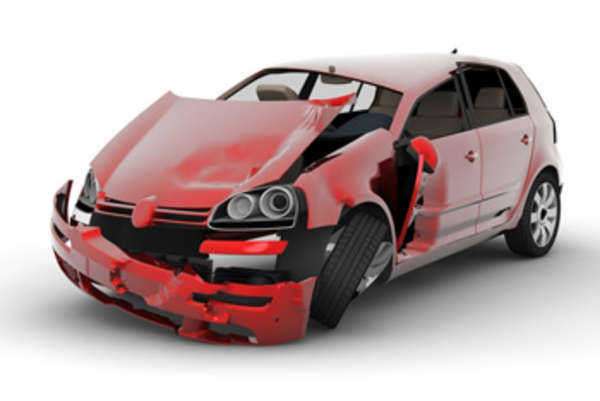 Quick Guide to Lemon Law Firms
What is the Federal Lemon Law
The federal Lemon Law, or Magnuson-Moss Warranty Act, helps consumers receive compensation for defective cars, trucks, vans, and in certain cases, RVs, boats, computers, and other appliances. Each state's lemon laws are different, but to qualify under the federal Lemon Law, you must usually have a product that required several repair attempts while under the manufacturer's warranty.
Why do I need a Lemon Law Firm?
As stated above, each state's laws are different, and a lemon law firm will be able to provide legal assistance for specific state law and procedure. Normally, lemon law firms will help a client with the following:
• Establishing whether or not the vehicle or other type of consumer product falls under federal and state Lemon Law
• Contacting the dealer or manufacturer about the claim
• Tying to reach a settlement through arbitration before the case would go to court
• Helping the client receive a refund for the original purchase price
• Helping a client receive a replacement car
• Compensation for excessive repairs
If the product receives excessive repair, still becomes defective, and places the client in a situation of danger or creates harm, the lemon law firm may seek compensation for medical costs and even pain and suffering if the injury is severe enough. Almost all Lemon Law firms specialize in personal injury cases because of product liability, for Lemon Law is simply an extension on product liability law.
How Can I find a Lemon Law Firm?
There are several simple methods to help you find Lemon Law firms throughout the country. If you have become injured because of defective equipment or a similar situation, you should know that an attorney is not allowed to advertise their services to you for a certain amount of time depending on the state.
The window of time is usually anywhere from 30 to 60 days depending on the state, and you may choose to wait for a lawyer to contact you after this time period—especially if there is pain and suffering involved. You can choose to contact such a lawyer before the time period ends as well, and if you want to contact a Lemon Law or defective products lawyer, you should consider using the following resources:
State Bar Association or Lawyer Referral Service
Your State Bar association will have updated information on all lemon law firms and lawyers currently practicing within your area. A lawyer referral service will often hear your needs and interests as a client and refer you to a lawyer to the best of their ability.
International Association of Lemon Law Administrators (IALLA)
This website is one of the best resources on the internet for finding state Lemon Law contact information. The website has contact information for every state in the U.S., and the sources include Departments of Consumer Affairs information to Attorney General information.
Laws.com
If you believe your Lemon Law rights may end shortly, you should consider using the lawyer referral service on this website. You can find Lemon Law firms by clicking on the advertisements within this article or similar articles, and these lawyers will be able to address your specific concerns. The advertisements for Lemon Law firms and lawyers are adjusted according to your searches and a lawyer's unique and individual specializations in your geographic location.
What information should I have ready for my Lemon Law firm?
Depending on your lawyer's case theory and the state in which you reside, you may have to provide the following information and more:
• Proof detailing whether you bought the vehicle new or used
• Proof of when the vehicle was purchased
• The year, model, and manufacturer of your vehicle
• A detailed report of the defects you are complaining about
• Proof of how many repairs you've attempted in the past in the form of receipts from the mechanic, mechanic reports, and even testimonies from mechanics you've had service from in the past
Warranty Contracts
Your Lemon Law firm will most likely ask you to provide a hard copy of the warranty contract your received from the manufacturer when you bought the vehicle or similar consumer item. A Lemon Law firm will look over the entire warranty contract to make sure there are no discrepancies or mistakes the manufacturer placed within the document.
If a Lemon Law firm finds a mistake in the contract, your chances of receiving compensation will increase—even if the warranty is over in certain cases. Section 2302, Rules Governing Contents of Warranties, under the federal Magnuson-Moss Warranty Act states that manufacturers must place required and detailed information in all warranty contracts.
If a manufacturer fails to place any of the following information in the warranty, your Lemon Law firm will notify of what they can do for you in the case:
• Clear identification of the warrantors names and addresses
• Identity of the party to whom the warranty is granted
• A detailed list and description of all products and parts covered under warranty
• A statement declaring what the warrantor will do if there is a defect, malfunction, or failure to meet the warranty at any period of time
• A statement of what the consumer needs to do and the expenses they are responsible for
• Specific exceptions and exclusions from the terms
• A detailed, step-by-step description of what the consumer needs to do to for any obligation under the warranty, including steps for people, such as lawyers, to authorize obligations as well
• Any information on a consumer's right to specific alternative dispute settlements offered by the warrantor
• A short description of legal remedies entitled to the consumer
• The timetable for which the warranty applies
• A description of all parts not part of the warranty
• Clear language throughout the entire warranty that does not allow for any confusion and misleading statements
Comments
comments