Civil Law Firms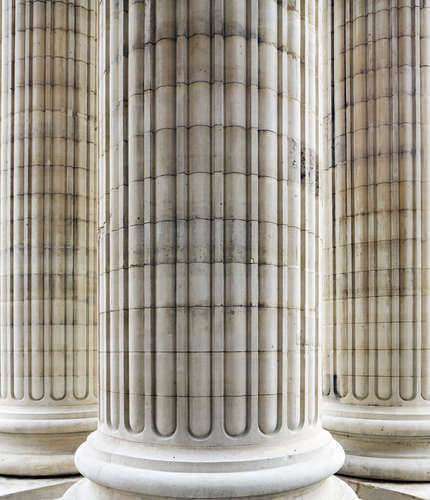 A Short Guide to Civil Law Firms
What is a civil law firm?
Civil law, or as it is also known tort law, concerns crimes committed against private entities. This is in contrast to criminal law, where crimes affect all of society. Civil law firms principally help private entities in filing lawsuits against other private entities, or they help to defend other parties from allegations in a lawsuit.
What kind of cases do civil law firms try?
Civil law takes up an enormous portion of the legal field, so much so that it is difficult to over-estimate its importance in the legal world. Here are just a few of the different case types that civil law firms try. If you believe that your own situation falls into one of these groups, contact a civil law firm right away:
• Wrongful Death: You'll notice that in civil law we have "wrongful death" allegations, whereas in criminal law we have "murder" or "homicide" Wrongful death is a lesser charge, so that negligence only needs to be shown as opposed to intent or, in lesser instances of homicide, criminal neglect. Though a civil law firm can't put the killer of your loved one in jail, they can make sure that you are highly compensated for your loss and that the killer faces significant economic punishment.
• Medical malpractice: We trust that medical professions will help to heal us, so that when one does harm instead it is an enormous betrayal of trust. In order to prove a medical malpractice case, a civil law firm will have to prove that negligence on the part of the medical practitioner caused an injury, not just that there was negligence or an injury. Medical malpractice lawsuits can be brought against doctors, nurses, dentists, pharmacists, chiropractors, physical therapists, and paramedics.
• Other malpractice lawsuits: Any professional who we come in contact with is obligated to deal ethically with us, and a civil law firm can place charges against them if they do not and instead do harm to us. The most popular groups to be named in malpractice suits are lawyers and businessmen, who are often tempted to steal from their clients or who, through neglecting to take care of their affairs, do injury to their cases.
• Personal injury lawsuits: The law provides for civil law firms to help individuals hurt due to another party's negligence. Personal injury lawsuits often include slip-and-fall accidents, product liability injuries, and car collisions. In the last event, civil law firms will usually only get involved if a person's insurance is not great enough to cover the full extent of the damage.
What does a civil law firm do?
Civil law firms perform for their clients many essential tasks in the legal process. That includes:
1. Filling-out and filing all petitions to begin and conduct the civil law process:
2. Conducting all investigative procedures including the discovery of relevant documents to create a strong legal case;
3. Meet with clients in a place of their choosing, usually the civil law firm office but possibly a home, restaurant or prison, depending on the client and the lawyer's particular needs;
4. Represent the individual in a courtroom trial;
5. Negotiate with lawyers and judges to help bring a fair settlement to the client before the ending of the trial.
Keep in mind that these are only some of the most important uses for a civil law firms, and there are many other reasons you may consider hiring one. However, there is one important thing a civil law firm can never do: accept a settlement without your consent. If they do, then the settlement agreement is not valid.
Where do I find civil law firm to hire?
There are many great resources available for finding a civil law firm. Consider doing one of the following:
1. Asking for personal recommendations: If your friends, family members or co-workers have had a positive experience with a civil law firm in the past, that same firm might be able to do your case justice. Even if they're not available to try your case, they may still be able refer you to another firm of equal quality that you might not have known about otherwise.
2. Use a legal referral service: With these, a trained professional will give you advise about which civil law firms to seek out given the particulars of your legal situation. The services cost a fee, but they're worth it because they do intensive checks into the practices of all the firms they recommend. Additionally, the first consultation with the referred-to firm is free.
3. Pay attention to ads: Some civil law firms advertise, and that is actually a perfectly good reason to consider those firms. The actual quality of the ads matter less than their existence, since only the most successful firms can afford to commission and place advertisements, so you know that with an advertised firm, you are getting top-of-the-line legal representation.
How do I narrow my list of civil law firms?
After making a list of firms to consider, you can narrow it done before making a consultation appointment by researching the practices in the following ways:
1. Looking in newspapers: These might feature either highly positive stories such as legal successes from the civil law firm in cases similar to your own, or very negative stories such as criminal indictments of the firm. Both are useful information.
2. Reading online reviews: Reviews of civil law firms sometimes pop up on legal message boards and blogs. Read them suspiciously if you aren't confident of their source, but grateful for this new perspective.
3. Finding disciplinary records: There is a record of every disciplinary action taken against a state's attorneys, available on either the site of the state supreme court or the state bar association. If you find a record for a civil law firm's attorney, be sure not to hire them until you receive an acceptable explanation.
Comments
comments