Kansas Law Firm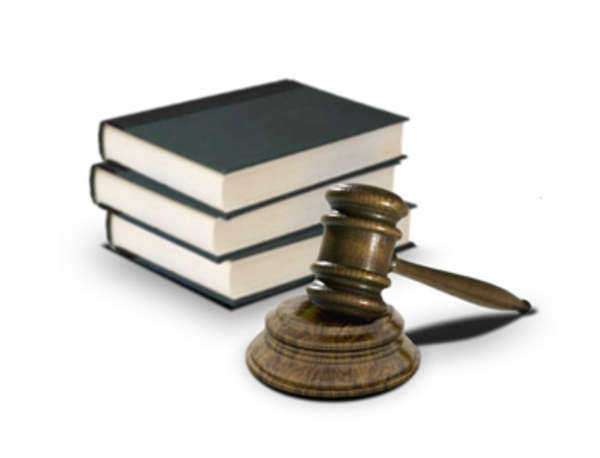 Even in smaller states with fewer available options for legal representation, there are a number of ways to find a reliable Kansas law firm. Knowing the proper codes of professional and ethical responsibility, for example, will help you to evaluate if you are comfortable working with a particular Kansas law firm. Researching you legal matter in advance, using this website, should also help you determine some guidelines of what you should expect from your meeting with the Kansas law firm and proceed to deal with your legal matter.
What to do before meeting with the Kansas law firm
The most important thing to do before taking a consultation with a Kansas law firm, is to do research on both your legal matter and that law firm. Internet searches and the thoughts of family and friends are surely not the most reliable way to do this, but if a pattern emerges, especially a pattern of negative feedback, you should be wary. On the flipside, treat advertising and positive feedback with distance, as this will often mean very little.
You are expected to express yourself clearly and be firm in what you expect the Kansas law firm to do for you. Without this understanding, you will pay for services you do not need, make a weaker case and have an undesirable result to your legal matter. Incomplete legal services are just as detrimental as fraudulent or an absence of legal services.
The importance of the bar association
Like several over mid-western states, the Kansas Bar Association is a voluntary organization based in Topeka, Kansas. Like all other bar associations, the KBA exists to improve the practice of law in Kansas, provide benefits to member lawyers as well as professional assistance. The KBA is also the representative and public face of the practice of law in the state of Kansas. Members of the KBA adhere to a strict standard of professionalism and ethics and as such, you will be able to trust most lawyers that belong to this organization are in good standing with clean disciplinary records. There are hallmarks of professionalism that member lawyers must adhere to as well as professional counseling for young and experienced lawyers working in Kansas law firms.
What do I do if I have a dispute with the Kansas law firm?
The KBA has a fee dispute resolution service that acts as arbitration between members and clients. You must have the fee arrangement writing and be able to prove that you have been changed an unjust fee. This is not a disciplinary or ethics panel, but rather a system to facilitate amicable agreements between clients and Kansas law firms.
If you have a more serious legal issue related to the conduct and professionalism of members of the Kansas law firm. You will need to contact the state bar for instructions on how to open an investigation against fraudulent and exploitive lawyers by filing a complaint. These complaints will be carefully assessed before action is taken on them. Although all members of Kansas law firms need to be a part of the KBA, the Office of the Disciplinary Administrator will review and enforce punishments on all Kansas Attorneys found in violation of the law.
How do I know my Kansas Attorney is legitimate?
Proof of bar association membership is useful but not essential to proving that a member of a Kansas law firm is a certified legal professional. You may rest assured that an unlicensed lawyer cannot represent you in court and will be exposed for doing so in short order. Still taking legal advice and services from an unlicensed lawyer will put you in danger of additional complications in your legal matter. The only way to know for sure that you are dealing with a legitimate lawyer will be to consult the state disciplinary authority for more information on disciplinary records and other information on the Kansas law firm you are working with.
Evaluating if a Kansas law firm is right for you
Professionalism and ease of communication are the two most important factors in determining if you should work with a Kansas law firm. Professionalism involves objectivity, ensuring the client is aware of the potential risks, and other factors involved in taking legal action.
Communication policy needs to be considered when evaluating a Kansas law firm. Without a clear line of communication to the law firm, you will not be able to ask questions, keep informed on important states and other matters that are necessary for the legal action to be successful.
Finding a Kansas law firm
Personal refers and searches can help you find a Kansas law firm, but there many other ways to find the legal representative that is right for you. You may use the Kansas Bar Association Lawyer Referral Service, which is a service to connect you with members of the voluntary bar association. You will receive a referral to a lawyer that is appropriate for you needs and will have been subject to strict criteria. All lawyers that are involved with the service have been vetted and will carry malpractice insurance.
You may use this website to find an attorney using the Find Attorney function at the top of the page.
What are the typical rates of a Kansas law firms?
You must have all fee agreements with Kansas law firms in writing in case of a fee dispute. This will also help you anticipate the costs of your legal action and help you make decisions on matters such as refusing settlements and other matters.
Contingency fees are typical of all forms of litigation, including malpractice and personal injury. There will be a phase to determine if you will accept a settlement. Be clear with the percentage the Kansas law firm may claim if the case is resolved at trial or settlement. Kansas laws may limit the contingency fees that can be assessed.
For all other legal matters, you will be paying hourly for the use of lawyer time and flat fees for any applicable services related to your case.
Comments
comments