Real Estate Law Firm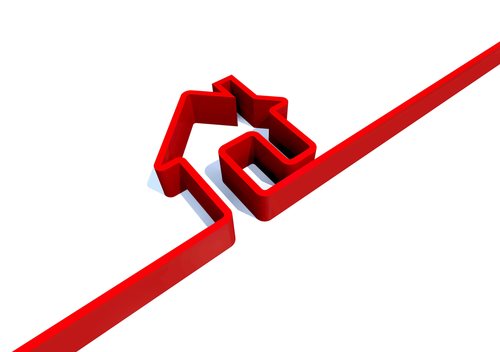 Real estate law firms deal with the complex legal code related to the sale, construction and occupancy of commercial and residential buildings. All real estate transactions will require a number of forms to be filled out and certain regulations to be met, including adherence to a building code, obtaining approval for construction and creating tenant agreements. Real estate law firms can help current and prospective property owners in their real estate matters. Even functions as simple as document creation and review will help these clients immensely at avoiding potential legal problems and costly fines.
What functions does the real estate law firm fulfill for commercial real estate?
The real estate firm will help you evaluate the zoning laws for the property and help you determine if using the area as commercial space is legal. There may be additional laws that protect the building or local limitations on what you may do with the property. This information is typically provided by the real estate company or seller, but if it is not, the real estate law firm will assist you in deterring the limitations on the commercial real estate.
If violations or other legal obstacles are thrown against you, the real estate law firm can represent you in court and defeat these allegations. You may be challenged over the use of your property, rights to ownership or even by the neighbors, should they object to the commercial property.
Most importantly, the real estate law firm will help commercial real estate owners formulate tenant agreements and other important legal documents so as to limit your potential legal liability and reduce potential headaches that will arise through dealing with the administration of the property.
What functions does the real estate law firm fulfill for residential real estate?
Residential property owners will find the real estate law firm helpful when dealing with tenants or building violations. Safety and fire codes are applicable to all properties and there may be additional legal codes that restrict the use and modification of the residential property. The real estate law firm will help you anticipate potential issues before seeking permits or defend against the fines that are levied for violations of state and local safety codes.
Having the real estate firm arrange to have a property inspected is a valuable service, if the law firm provides it. Here you will be provided with an impartial and expert review of the property, with advice on potential legal issues. Every property owner benefits from this sort of evaluation.
When transferring the title of the property, trust a real estate law firm to help you with the transaction. The real estate law firm will certify there are no liens against the property and that you are receiving the property fee and clear of any potential claims. In short, the real estate law firm is certifying that the seller has the right to sell the property. You can imagine the legal complications that would result if the seller had no right to do so.
If necessary, the real estate law firm will also examine the mortgage on the property and help modify the buyer agreement if you discover defects and other issues with the house.
How does the real estate law firm assist with the sale of a property?
The real estate law firm can help you with the transfer of title to another party, create the necessary binding agreements and negotiate the terms of sale. Doing so ensures the sale and transfer of property proceeds smoothly and without involving court actions and additional legal fees.
How does a real estate law firm help with the renting of a property?
The residential real estate law firm may also assist you by analyzing residential agreements and determining if there are flaws that will lead to unpleasant legal liabilities. Ensuring that tenant agreements are airtight will prevent potential issues with tenants and protect you from lawsuits.
Fees
Retainer accounts are used to bill clients for the services of a real estate law firm. These arrangements are typical for clients that need multiple law firm services. The retainer account will be refilled periodically by the client whenever the account is exhausted. Most states mandate by law that funds remaining in a retainer account must be returned to the client after the relationship between the client and law firm is terminated. Ensure this is the case in your state.
With or without a retainer agreement, you can expect to pay hourly and flat fees for real estate law firm services. Hourly fees are charged for the use of the lawyer's time and you will be billed flat fees for certain short term services, such as document revision. If you are litigating, you may be charged hourly fees or work out contingency agreement if you are suing for damages.
Expect the fees to vary widely based on location and law firm experience. Having a written fee agreement ensure you know how, when and the amounts you will be billed. This will give you recourse if you have a fee dispute and must enter dispute resolution services.
Where to find a real estate law firm
You can find a real estate law firm through any number of local and state bar association directories. Not all states have public directory and not all lawyers will be listed there if it is available for public examination. All states will have a lawyer referral services that is either administered or endorsed by state or local bar associations. Evaluate the criteria for listing lawyers in this service and determine if you are satisfied with the criteria used.
You should check to see if the service:
- Charges a fee of law firm membership
- Requires attorneys have malpractice insurance
- Makes good standing in a bar association a prerequisite for membership.
Also, note the referral policy and nay fees you might have to pay for using the services of the real estate law firm.
You may use this website to find an attorney. To do so, use the search box on top of all pages. You may also compare attorneys and ask free questions by clicking Find Attorneys on top of the page.
Comments
comments