Insurance Law Firms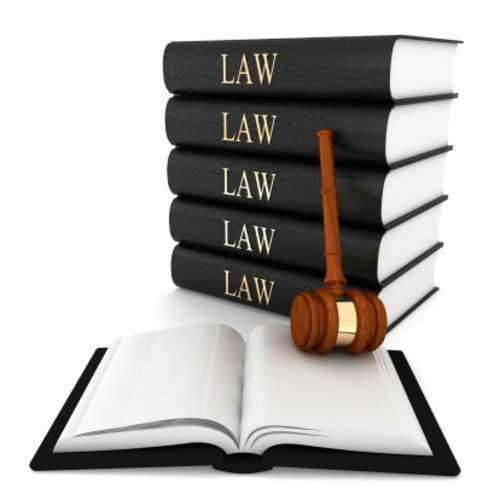 The Makings of a Good Insurance Law Firm
Most people when thinking of a 'law firm' think of heated debates in courtrooms and flair for the direct or cross examination. It's always about debate, about argument, and about convincing someone with eloquence that a certain decision must be made.
Truthfully, it's the way most law firms work. But it all depends on the legal niche. And there are a lot of them out there:
1. Criminal Law
2. Divorce Law
3. Juvenile Delinquency Law
4. Adoption Law
5. Probate Law
6. Bankruptcy Law
What Many Don't Realize Is That There Are a Ton of Niches Out There That Really Don't Require a Whole Lot of Arguing!
Think of "adoption law," for instance. What's there to argue? Or in certain cases, even divorce law only requires the correct filing of paperwork, an agreement drawn up, and a decree awarded.
This should say something about what lawyers really do – they negotiate.
This Is Especially True for Insurance Law Firms
The lawyers working in insurance law firms simply negotiate. In certain cases, they may make an argument. But for the most part, in regards to insurance law, matters are handled by agreement, not by burden of proof.
Good insurance law firms will know about these three categories of basic insurance law:
1. Insurance Business Regulation
2. Content of Insurance Policy Regulation
3. Claim Handling
What It Takes to Regulate an Insurance Business by Law
So an insurance company may need a good lawyer from an insurance law firm? Yes.
Insurance companies deal with some pretty heavy stuff. They're essentially getting paid money by people just in case they get into any possible debilitating situation, like:
1. Car Accidents
2. Funeral Costs
3. Natural Disasters
4. Theft
5. Vandalism
6. Boat Accidents
7. Motorcycle Accidents
8. Other Kinds of Property Damage
That's why it's called insurance. That's how these insurance companies make money. The question, though, is what happens when a particular insurance claim – as in, individual claims that he or she needs to be reimbursed for the loss of his or her laptop, an insured piece of property – is denied?
Yes, it does happen. And this is where a good insurance law firm comes in. We'll get to that later, but all of these issues in an insurance company revolve around the fact that a good insurance law firm will simply maintain the business of an insurance company to follow correct business guidelines.
That would include everything from:
1. Filing Paperwork
2. Information for Consumers
3. The Correct Information on Paperwork
4. Stipulations, Policies, and Other Documents
In essence, lawyers in an insurance law firm become writers. Drafters. They set everything in stone. They make things official.
Handling Insurance Policies Legally
Insurance law firms will be specifically responsible for evaluating content in any policy to make sure that it's all lawful, that every word focuses on something specific so nothing's ever missed.
In many ways, that's how insurance works – it's about what's written down. If it's not written down, that's what the insurance law firm is for. They're there especially to mediate, to negotiate, to make sure that there is a fair exchange between insurance company and customer.
And Then There Are the Claims
And this is where the debates begin – for either insurance company or customer. When claims are filed, the choice of whether or not to pay reimbursement is the issue. And, of course, any insurance company may find reason not to pay based on the contract.
However, the flip side of the coin also gets presented – maybe the customer, the insured on the contract, sees that reimbursement is necessary.
Both sides will actually have legal representation from insurance law firms. Because now it becomes a legal issue, not an insurance issue.
And this is where it can get very deep in a discussion or debate on whether or not a claim should be paid.
Insurance law firms representing insurance companies typically represent and defend those companies from fraudulent claims, especially when those claims were created out of criminal activity, for instance:
1. Arson
2. Theft
3. Unused Vehicles
In other words, no matter how tight the wording in an insurance policy might be, there are always loopholes. For instance, home insurance will have a policy that protects the insured from having to pay for the damages done to a house due to a fire.
But what happens when the fire was deliberately created? It's called arson.
Issues like that prove that an insurance company can choose not to pay reimbursement for damages, because of fraudulent activity. But it takes a reputable insurance law firm to handle the case.
Likewise, a client with a denied insurance claim may pursue legal action through a firm to determine that the client does indeed deserve reimbursement.
Typically, though, it requires an even deeper understanding of the particular situation versus the actual words of the policy –
For instance: if a particular automobile is shown to not be used at all, then the insured wouldn't have to continue paying premiums. It, however, would be necessary to prove both to the insurance company as well as a court of law that the car is in fact not being used, and maybe even be unworkable.
That all, of course, depends on the written policy. A client could have it stipulated that an automobile needs to be "functional" in order for the auto insurance policy to be in effect. And a lawyer would facilitate that motion effectively.
As long as it's written in the policy, it's law.
The Bottom Line of What Insurance Law Is All About
It's a much diversified field within the legal industry. And there can be plenty of situations that would involve the use of a lawyer – whether it's negotiating a policy, monitoring the workings of an insurance business, or disputing a claim.
When it comes to property and the fact that anything can happen in this world to it, insurance is there to cover it all. And the best law firms dealing with insurance can ensure that all of it is covered.
Comments
comments