Cleveland Law Firms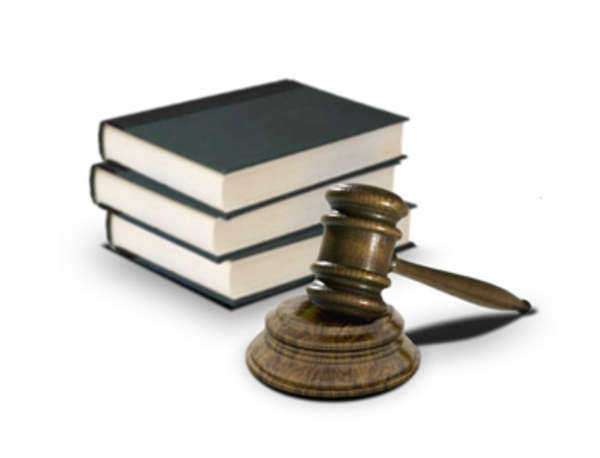 Guide to Cleveland Law Firms
It can be overwhelming to start searching for a lawyer in Cleveland, especially if you're not exactly sure about your needs. Let this guide take the stress out of figuring out what kind of law firm you want representing you. This overview of Cleveland law firms will help you decide what kind of firm will best fit your needs.
Small Firm Pros and Cons
One of the most important questions about choosing Cleveland law firms is how big you want the firm representing you to be. You might not think this would matter, but in the legal world, it matters more than almost any other single factor to determine law firm culture and price. Smaller firms tend to offer a more personal touch—not only your lawyer, but other people at the firm are likely to know your name and at least the basics of your case.
Smaller firms also offer significantly lower costs than their larger cousins. Cleveland law firms that are a smaller size may be more willing to work with you on a fee structure that fits a tight budget, especially if it is a newer firm without a big client list.
However, smaller firms do have disadvantages. If you are a corporate client, not all small firms have extensive experience dealing with corporations and the extra complications they can bring. Small Cleveland law firms also are less likely to have lawyers in many specialty areas, which can make them less useful if you have many different legal issues.
Big Firm Pros and Cons
The largest Cleveland law firms have hundreds of lawyers and even more support staff like legal secretaries and paralegals. Like smaller firms, using a large law firm offers advantages and disadvantages. Corporate clients are often substantially more comfortable with big law firms, which often serve an extensive roster of corporations.
You may also be happier with a big law firm if your legal issues involve many different areas of law (for instance, if you need a tax lawyer, a real estate lawyer, an estate planning lawyer, and a divorce lawyer). Having a single firm to handle all of your business may be easier than hiring multiple firms.
Cleveland law firms with many lawyers do have a great deal of overhead, and as a result charge a lot for their services. If you are being billed for hours from a partner of the firm, you can expect to pay $500 or more per hour. If your lawyer is an associate with less experience, this price may drop by half but it is still likely to be higher than lawyers charge at some smaller firms.
General Practice Cleveland Law Firms
After deciding the size of the law firm you'd like to hire, you may wish to consider whether you want a general or specialty practice law firm to handle your case. General practice lawyers were the norm until relatively recently, but today's Cleveland law firms and attorneys have a tendency to pick narrower, specialty fields.
General practice firms will take most types of cases. Because of their wide-ranging expertise, it's likely you can be served by one of these firms, unless your legal issue involves advanced technical or scientific knowledge. However, because the lawyers in a small general practice firm may have worked on so many types of cases, they may not have as much experience with your type of case in particular.
Specialty Cleveland Law Firms
More Cleveland law firms today than ever consider themselves to be specialty practices. Rather than taking clients regardless of their legal issues, these firms choose to specialize in a particular type of case. Specialized firms can involve a fairly broad specialty (like criminal defense) or narrow it even further (DUI criminal defense).
You can find Cleveland law firms that specialize in family and divorce law, immigration, employment and labor disputes, tax law, environmental law, worker's compensation, intellectual property, medical malpractice, and personal injury law, among many other specialty areas. If your legal problem can be represented by a specialist with extensive experience in a single area of law, you may be more likely to win your case.
Finding Law Firms
Before you can hire a law firm to represent you, you will need to find some Cleveland law firms to choose from. Generally, the phone book is a poor choice to find legal representation: even the largest ads are a page or two, and often tell you nothing beyond a few areas of practice.
Instead of looking through the phone book, now that you have in mind what type of law firm you're looking for, try doing some web searches for the type of law firm you need. Once you find several Cleveland law firms that seem to fit the bill, you can begin the process of researching their websites and narrowing down the field to a few law firms to consult with and compare.
Researching Law Firms
The internet has made it much easier to comparison shop for law firms, so take advantage of this technology to make the most of your legal search. Here are some questions you may want to consider as you look at websites for Cleveland law firms:
ñ Does the website appear organized and easy to use? A law firm that anticipates client needs on a website may be better at anticipating them in real life.
ñ Does the website answer questions that you have about your type of case? You may be able to learn a lot about your legal situation just from reading frequently asked questions.
ñ What is the professional background of the lawyers for the firm? Reading the biographical information about the firm's lawyers may help you make a decision based on expertise and experience.
ñ Does the firm take similar cases to yours? Many sites will tell you recent cases the firm has won.
After narrowing your search to a few Cleveland law firms you feel most comfortable with, you can call the law offices and schedule a consultation. Sometimes this consultation will be free (usually for cases that are represented on a contingency basis), while other times it will cost a nominal fee. Based on what you learn about the experience of the lawyers at each firm, you can choose the Cleveland law firm that is best for you.
Comments
comments