Divorce Law Firm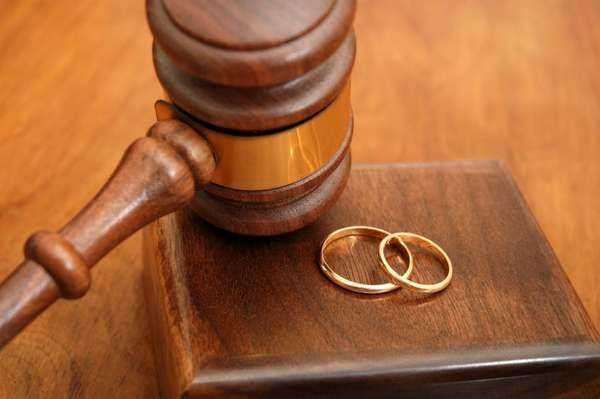 Arguably, there is a stigma attached to involving attorneys in the divorce process. Still most divorcing couples will benefit from the services of divorce law firm. The divorce law firm can help you reach a settlement to end the marriage, manage custody and divide shared assets. This will be preferable to having the courts decide this for the divorcing couple. Complicated divorces involving a number of join property and custody should involve a divorce law firm, for the purposes of expediency.
What are grounds for divorce?
States will set grounds for divorce, which will share some commonalities generally related to residency, violence and incarceration. Typical grounds for divorce include:
- Adultery
- Deliberate abandonment of the martial home, for a set period of time
- Physical, sexual, emotional and/or drug abuse
- Unlawful imprisonment
- Extreme cruelty
Some states will have other grounds for divorce and some states will not feature all of these grounds for divorce. A local divorce law firm will be able to advise you on the appropriate grounds for divorce in your state.
What is a no fault divorce?
No fault divorces can happen with the mutual consent of both spouses. This is when the couple agrees that the marriage is broken. This differs from typical divorce that assigns blame on one of the spouses, the typical source of tension in a contentious divorce. You will be able to speak with the divorce law firm on mutual divorces and if this is possible for you situation.
Can I pursue a divorce without a divorce law firm?
You may choose to pursue a divorce Pro Se, which means to pursue a divorce without a lawyer. Of course, if the other party has an attorney, this will put you at a distinct disadvantage. Assess your situation carefully and the relative complexity of the divorce case. You should seek at least an initial consultation with a divorce law firm before deciding to pursue a divorce pro se.
How do I prepare for my consultation?
You should bring documents such as a listing of shared assets, agreements between the spouses and in cases involving spousal support, documents detailing the incomes and assets of the other spouse. This will give the divorce law firm and its attorneys a guideline of what to expect and a better idea of a fair settlement. Incomplete information will hurt the success of your divorce case, so be as through as possible.
Where to look for an attorney
You may also use this website to find a divorce law firm, by using the Find Attorneys function at the top of the page.
Divorce lawyer referral services are available in every state, some sanctioned by the state government through the state bar association. Most will charge a fee to provide you with a referral to a divorce law firm. This fee may or may not cover the cost of the initial consultation. Free consultations are not common but a no-obligation free consultation should be acted on if it is offered by the divorce law firm.
What will I pay for the services of a divorce law firm?
There are a number of factors that can affect the costs of a divorce case and lawyer fees. If the case is an at fault divorce and is therefore contested, this will be a lengthy process and will require a retainer. Clearly, a mediated or settlement divorce will be much cheaper and will avoid going to court. Flat rate services are available for document preparation and divorce mediation if these are the only services the divorcing couple will need.
A retainer is a fee that remains in a trust account. This may become an expensive arrangement as every time the lawyer performs a service related to your case, he charges this account. Leftover retainer can be returned to the client, but there is also a chance that the attorney will exhaust the retainer and require the client to refill the account. The retainer does not include court costs, which are also paid by the client. However, these fees, such as the fees for filing the case, are fixed.
There are also court costs, if the divorce case must proceed to civil court, which are also paid by the client. This is separate from attorney fees and will usually not be addressed in your billing agreement. You may be able to arrange low cost and extended payment for legal services at the discretion of the attorney or law firm.
Free divorce or child support lawyers may be available to parents that cannot afford a regular lawyer to deal with custody or an adjustment of child support payments. Especially in cases of domestic violence or other victimization, free services will be easier to obtain. You should contact your local legal aid society to facilitate a pro bono arrangement with a divorce law firm.
How else can a divorce law firm assist me?
The divorce lawyer may also practice family law and can help you beyond the divorce settlement with child custody and support issues. If either parent fails to adhere to the divorce arrangement, then there may be grounds to have the agreements or arrangements modified. State authorities will also have child support enforcement units to locate deadbeat non-custodial parents and force them to honor their obligations. Additionally enforcement mechanisms include suspension of licenses, interception of lottery winnings and withholding of public or entitled benefits.
What are questions to ask the divorce law firm?
Do you offer divorce mediation services?
Do you think this divorce case should proceed to court?
What are your fees and do you have alternate payment plans?
If I have a covenant marriage, what are the grounds to be divorced?
How is gross income calculated in this state for the purposes of child support?
Do you see any potential flaws in my child or spousal support claim?
Can you represent me if I need to sue for non-payment of child support?
Comments
comments