Start a Law Firm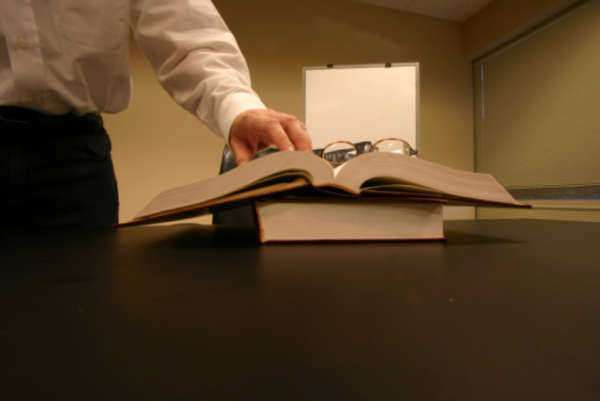 How to Start a Law Firm
Best Sources to Help Start a Law Firm
The first important resource for anyone looking to start a law firm, or any other small business for that matter, is the official government website of the U.S. Small Business Administration (SBA). The second important resource anyone should use—whether they are a practicing lawyer or student ready to graduate—is their State Bar Association. Some State Bars provide more information on how to start a law firm than others, but one of the most detailed State Bars for starting a law firm is The Florida Bar.
Some of the steps and material provided by the two resources overlap, and some of the material provided by The Florida Bar is only specific to the state of Florida. You will have to research different code and obtain different forms within your specific state, but the resource provides standard steps on how to start a law firm as well.
Start-up Checklist
The state of Florida provides a simple, yet detailed checklist that applies to most states around the entire county. The other resource includes an Inventory Checklist for attorneys, but this list applies specifically to the state of Florida. You will have to fill out similar forms within your state, but the format may be different and the names are guaranteed to be different.
As for the start-up checklist on how to start a law firm, the following details are provided on the list and expanded upon on the official website of the Florida State Bar. For each step within the checklist, a lawyer should create columns for the following:
• Deadline Date
• Completion Date
• Person responsible for the step
• Start-up cost for step
• An estimated monthly and annual recurring cost
The following categories should also be on the checklist:
1) Business Plan- this is one of the most important steps before you start a law firm. You should review a complete business plan with your accountant or a person who has started their own firm. You can obtain your state's public library to view sample plans, or you can purchase "Creating a Business Plan" form the American Bar Association. You should also highly consider buying the How to Start and Building a Law Practice book from the ABA.
2) Entity Setup- You'll have to discuss tax consequences with your accountant and obtain an EIN (Employer Identification Number) from the IRS. If you are thinking about solo practice, you may want to choose Sole Proprietorships on top of corporate P.A. status. Additionally, you'll need:
• Shareholder/Partnership Agreements if your firm will have more than one lawyer
• Occupational Licenses
• Registration with your state's Department of Revenue
3) Location- You'll have to decide whether you want a virtual or traditional office. Depending on the township of your practice, you may have to submit an application to your zoning board if you have a home office. You'll also want a PO Box and postage account.
4) Financial Management and Banking- You may want to purchase "Results Oriented Financial Management" from the ABA. Additionally, you'll also want to be sure to do the following:
• Set up a chart of accounts
• Make a schedule for monthly statements and payments
• Select a bank for trust accounts
• Obtain a safety deposit box
• Prepare a budget that is part of your business plan
• Establish a line of credit
5) Technology- You'll want to make a technology plan and talk with as many people as you can. Get as many suggestions as you can about what technology you'll need to start a law firm. You'll want to consider the following:
• File servers
• Computers and printers
• Fax and scanning software
• Smartphone, laptop, and tablet needs
• Backup systems
• VOIP telephone systems
6) Practice Management- This is one of the most important steps for the start of a law firm as well. Decide whether or not you want paper or digital calendars such as MS Outlook. You'll also need to setup e-filing accounts in accordance with new CLE rules. Additionally, determine what on-line databases you'll want to use, as well as any forms and software you might need to obtain the forms. You'll want the following Client Intake and Representation Forms:
• New Client/New Matter Intake forms
• Client Interview/Initial Consultation forms
• Representation forms
• Fee Agreement forms
• Cost and Fee Retainer Agreement forms
• Client Responsibility forms
• Post-Case Evaluation forms
7) Marketing and Advertising- you'll want to determine the amount of advertising you'll need to match your estimated monthly income and expenses. You'll also want to make sure you abide by your state's advertising laws and procedures. If you are trying to reach a large, yet detailed audience, consider visiting marketing.laws.com. The service will allow you to advertise your services more effectively than other firm listings. Consider the following as well:
• Business cards
• Websites
• Newsletters and brochures
• Blogs
8) Mailing Lists and Equipment- You'll want to provide all vendors, bar associations, and court of your mailing address and physical address for the firm. You'll also need to provide a checklist for the need of the following items:
• Digital Copier
• Internet-based postage account
• Filing cabinets and filing supplies
• Master File List
• Janitorial needs at your home or commercial office
9) Furniture and Accessories- You'll want to provide a comfortable atmosphere for your clients. You don't want to extend your budget in order to create a flashy office. Instead, make a list of what is necessary and what your budget allows, such as:
• Chairs
• Reception room furniture
• Desks
• Conference room furniture
• Flooring
• Artwork
10) Personnel- this step is also very important while planning to start a law firm. You don't want to overload yourself with too much work, but you don't want to hire too large of a staff that puts your budget in danger. Once you determine how much help you need, obtain the following:
• Confidentiality Agreements
• I-9s
• W-4s
• Employment applications and interview guidelines
Comments
comments