Maine Law Firms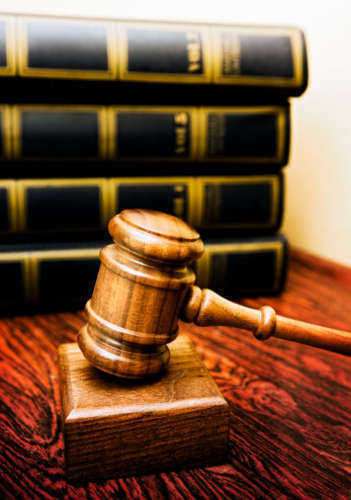 Legal matters in Maine are best entrusted to Maine law firms as these will be the best experts on laws that will affect your legal matter. There are a number of options available when considered Maine law firms, which is why it is important to do through research and evaluate potential law firms objectively.
You must always have a local law firm, if possible. For one, this arrangement will facilitate easy meetings and communication. This is of course, subject to the communication policy and necessity of constant communications as some legal matters are more urgent than others. Local law firms are also better aware of similar legal matters and how such matters have previously been resolved in the state.
What is the Maine Bar Association?
You can find more information on many Maine law firm through the Maine Bar Association. This association serves as a disciplinary and professional body for lawyers in the state. Services provided include Continuing Legal Education classes to keep lawyers up to date on developments in Maine laws, standards of professional and ethical conduct and facilitating professional relationships among members of Maine law firms, which helps the clients of these attorneys pursue settlements and other amicable legal matters, thus avoiding going to court. It is important to note that most regulation and enforcement does not run through this organization, but membership is a strong factor in determining if your member of a Maine law firm can best represent your needs.
Regulatory organizations of Maine law firms
There are two critical regulatory organizations that facilitate the proper practice of law and both are affiliated with the Maine judiciary. The Board of Bar Examiners certifies all lawyers that belong to Maine law firms to practice law in the state. The Board of Overseers will be tasked with providing intake for complaints against Maine lawyers. All active Maine lawyers will be tasked with maintaining registration with this regulatory organization. Whether or not the complaint requires action will be at their discretion. Complaints are confidential and private until action is taken on them.
How do I know my Maine attorney is legitimate?
Check with the state bar or relevant regulatory agency for more information about the disciplinary record and other important information about the good standing of a lawyer in the state. The Maine Board of Overseers will handle all inquiries related to Maine lawyers and will be able to handle questions about disciplinary records.
Evaluating Values and Experience
Professionalism and communication are two important factors to consider above all others. Professionalism for lawyers hinges on being objective and honest with clients. As long as clients are objective about their legal matter, the Maine law firm is obligated to honestly offer an evaluation on the merits of the case and their opinion on if that case should be pursued.
Communication is important to ensure that important dates for filings and appearances are not missed. While the client has some obligation in ensuring their legal matter is taken care of, it is mostly up to the Maine law firm to ensure that the client is informed and prepared for any legal issues that will depend on their legal matter.
How might laws change in Maine?
Tort reform laws place many limitations on how Maine lawyers may practice law in the state, especially in relation to litigation. You should speak with the Maine law firm about recent tort reform laws that limit your case as well as do research on your own. These are fairly current laws are dynamic in nature but mostly affect lawyer fees, the statute of limitations and eligibility of many lawsuits.
Finding a Maine law firm
The Maine State Bar Association will offer a Lawyer Referral and Information Service to find a Maine lawyer. This service is certified by the ABA and can be trusted to vet all lawyers that you will receive a referral to, through a referral specialist. As this is also an information service, many general inquires, which cannot be used as legal advice, will be answered. This is a way to avoid paying for consultations you do not need. There is a $25 fee to use this service and the lawyer is obligated to work with you to facilitate at least a consultation. The cost of the initial 30 minute consultation is included in the fee to use the service
There are also private and local lawyer referral services available, but you must be sure you understand the nature of the service, fees you will pay and agreements you enter into through the use of the service and acceptance of a referral to a member lawyer.
You may use this website to find an attorney using the Find Attorney function at the top of the page.
What are the typical rates of a Maine law firm?
You need to have all fees in writing. This is especially important when dealing with a lengthy legal matter and will also ensure you can anticipate the costs of legal services. If you will enter fee dispute resolution or make a complaint against a Maine law firm, you will rely on this evidence in case you are overbilled or defrauded.
All compensation for litigation will require a contingency agreement. This is the percentage of the fee that is collected in exchange for legal services. Clearly, this is collected only when you win. The no-fee no-win process is not without risks, especially when a lawyer seeks to collect an easy fee through a settlement rather than pursing a case to trail and maximizing the jury award.
A retainer will be used for most other arrangements. This account is billed accord to the pre arranged billing agreement between the Maine law firm and client, which will consist of hourly and flat fees charged by the law firm for legal services, both in and out of court. You should have all the fees that will be billed to you in this arrangement listened on the written fee agreement as well as understand when you are expected to refill the retainer account.
Comments
comments