Massachusetts Law Firm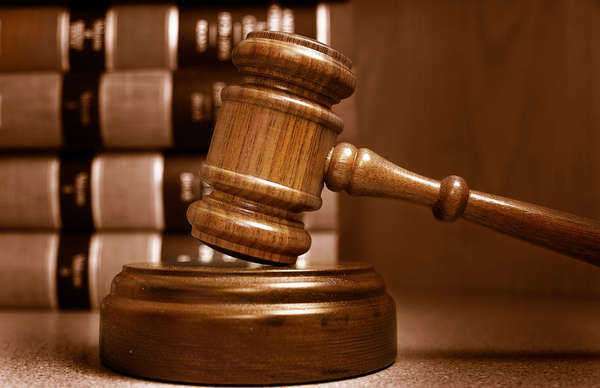 Massachusetts laws are extensive and rooted in the traditions and legal precedents sent in the state. Only the best of Massachusetts law firms will be able to provide you with representation worthy of your legal matter. When choosing between a local option and an established, national law firm, you are often best served by the Massachusetts law firms for the purposes of convenience, ease of communication and experience with Massachusetts law.
Importance of local law firms
Most laws, while not differing radically from state to state, still differ on certain terms, especially enforcement. Litigation is another area that is subject to state rules on the statute of limitation, criteria for expert witnesses and a number of other standards of proof. Even federal issues, such as bankruptcy have some room for state by state variation, typically them exemptions on property you are allowed to keep. In most situations, understanding of your legal matter will hinge on the experience and knowledge of local laws afforded by the Massachusetts law firm. If there is a legal issue you must deal with in Massachusetts, even if you are an out of state resident, the Massachusetts law firm will be the best resource to navigate Massachusetts state law.
How does the MBA improve the practice of law in the state?
The voluntary Massachusetts Bar Association helps to improve the practice of law in the state by providing membership benefits in addition to maintaining a standard of professionalism and ethics that members must abide by to remain in good standing. While the Massachusetts courts have ultimate control on lawyer discipline and admission to the bar, the MBA plays an essential role in facilitating professional growth and advising members of Massachusetts law firms on how they can better improve the experience of clients, while in the process, improve the legal profession in the state. When you have a Massachusetts law firms with lawyers that are members of the MBA, you can be assured in the quality of your legal representation and an avenue of redress if you become dissatisfied with the professionalism of your legal representative.
The MBA provides a number of benefits for members, including professional counseling, access to Bar publications and listing in member directories, which are available to the general public. Most benefits offered enhance the practice of law and quality of practice from member lawyers. This includes an assistance program for younger lawyers and a fee arbitration service that will settle disputes between clients and attorneys through binding and fair arbitration.
You should also be aware that there are local bar associations, especially in Boston, but in other cities and counties as well. The MBA membership may be voluntary, but it is not exclusive of local bar association membership as well. If such an organization is present near you, contacting this association for advice on referrals can direct you to the applicable lawyer referral service or directory of members, which will help you identify potential leads for legal representation. The Boston bar association in particular will offer comprehensive member benefits, such as continuing legal education classes, a lawyer referral service and other enhancements for members.
Finding a Massachusetts law firm
The MBA has two services to help with your search for a Massachusetts law firm. This includes a public directory and a lawyer referral service. The service is open to members of the MBA, but there are additional criteria that must be met before an attorney will be allowed to participate in the service.
Lawyer referral and information services exist across the state and you will need to use strict criteria to evaluate the service before agreeing or committing to a referral. Local bar associations, such as the Boston Bar will offer their own local referral service, which is backed by the American Bar Association. Other private services may not. Check the criteria used to allow attorneys to be listed. This may be simply a fee or may involve comprehensive checks into their disciplinary history and other factors.
You should be able to determine if the service expects a fee and will cover the cost of the initial consultation or if you will also pay for the costs of an initial consultation with the Massachusetts law firm.
Evaluating Massachusetts law firms
Check the communication policy of the Massachusetts law firm and determine what you will pay for the lawyer's time and if there are fees for phone and email communication. If you feel the communication policy will inhibit your ability to communicate effectively with your lawyer, you should consider another Massachusetts law firm. Communication is essential to put your concerns at ease, ensure that you meet all important deadlines in the case and will be able to communicate your intentions clearly. Being able to communicate this is especially important to ensuring an outcome in your interests.
Lawyers that readily agree with you are not your best option for legal representation. In fact, you want the Massachusetts law firm to be as objective as possible, giving your claims the critical eye it will receive in court, arbitration, or whatever legal matter than necessitates legal representation. Only through quality legal representation that works in your best interest rather than the interests of the Massachusetts law firm can you expect the best results.
What will I pay when working with the Massachusetts law firms?
Contingency arrangements are the only arrangements that Massachusetts law firms will accept for litigation. They will collect a percentage of the jury award when damages are won. In the interest of the client, the state of Massachusetts limits these arrangements in the following manner:
- Not exceeding 40% of first $150,000
- 33.33% of next $150,000
- 30% of next $200,000
- 25% of any award over $500,000.
All other legal arrangements will be paid in hourly and flat fee billing. Both sets of fees can be charged to retainer for a long term legal matter or will be assessed in the short term for legal services such as estate planning, bankruptcy filings or document evaluation.
Comments
comments