Debt Settlement Law Firm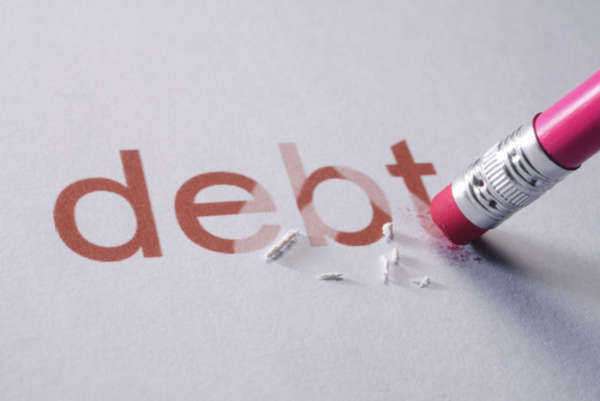 What is a Debt Settlement Law Firm?
If you are facing mounting debts and are looking for relief, you may need to contact a debt settlement firm. If your debts are increasing every month due to interest and late fees and if bill collectors or creditors are harassing you, it is recommended that you consult with a debt settlement law firm. If you are one of the many millions of Americans struggling with perpetually-increasing debt obligations, you should consider filing for protection under federal bankruptcy laws or engaging in debt consolidation. These two efforts are utilized by individuals who are suffocated by debts. It must be stated that filing for bankruptcy is a last ditch efforts to free you from mounting debts. As a result, you should only contact a debt settlement law firm if your debt portfolio is severely impacting your well-being.
A debt settlement law firm will expedite your ability to engage in consolidation or a bankruptcy filing. Debt settlement refers to the legal process of reducing one's debt. Under this filing, you and your creditor's agree on a reduced balance that, when settled, will be regarded as paid in full. Although these filings immediately hurt your credit score they are necessary to rebuild your credit, in hopes of securing financing in the future.
Do I Need to Contact a Debt Settlement Law Firm?
If you are unable to make your minimum monthly payments on any of your uncovered debts (medical bills or credit cards), your balances will continue to grow due to late fees and ongoing interest requirements. To end this cycle of ever-increasing debt, you must engage in negotiations with your creditors. These negotiations will ultimately result in a reduced balance that you will be able to realistically pay off with periodic payments.
Getting in touch with a debt settlement firm allows you to communicate with professionals who are well-versed in consumer debt law. These knowledgeable and skilled professionals are qualified to review your debt portfolio and determine what debt-relief option is best for you. When you retain the services of a debt settlement law firm, your short-term financial emergencies are immediately addressed. After this, a long-term plan is established to resolve your debt situation. A debt settlement law firm therefore will help you construct a suitable payment method to assist every portion of your debt obligation. These individuals will reduce your stress by alleviating your debt obligations.
With this in mind, you should only contact a debt settlement law firm if your debt obligation is getting in the way of your everyday life. Is your credit score getting crushed? Are your debts mounting? Are your obligations suffocating you to the point where repayment is all you think about? Are you unable to secure loans or financing for credit cards, mortgages or vehicles? If you answer yes to any of these questions you should probably contact a debt settlement firm to open-up the lines of communication between you and your creditors. After negotiating with all of your creditors, a debt settlement firm will construct a consolidated repayment equipped with reduced monthly payments, mitigated fees and less exposure to interest.
How do I Find a Suitable Debt Settlement Law Firm?
To find a respected debt settlement law firm you must utilize all available resources including the Internet, advice procured from friends and family, your state's bar association, referral services and peer review outlets. All of this information must be exhausted to illuminate your prospective debt settlement law firm's experience and skill. You must engage in due diligence because a number of debt settlement law firms will attempt to take advantage of your weakened financial state. These firms are sharks, and will do whatever they can to rip you off. Because of this haunting reality, it is imperative that you uncover all peer reviews and client testimonials for every debt settlement law firm in your area.
The first step to finding help is to perform internet searches (via GOOGLE or BING) for debt settlement law firms in your area. You can perform geo-specific searches by utilizing the "local" or "maps" section within these engines. After performing a search, compile a list of every debt settlement law firm in your area.
Once you gather a list you should perform your due diligence by searching for client testimonials, peer reviews, editorials and any other piece of information connected to each firm. The more information you gather the more efficacies you bring to your search for a debt settlement law firm. If you find information you don't like, simply cross the debt settlement law firm from your list. In addition to searching for the aforementioned information, you should visit each firm's website to view their debt settlement lawyer's biographical information. Additionally, contacting your state's bar association to ensure that each member of the respective debt settlement firm is in good standing with the state is suggested.
After gathering and reviewing all of this information you should feel comfortable in narrowing your list down to a few debt settlement law firms. When narrowed, you should contact each firm to set-up a consultation. These preliminary meetings serve as the foundation to your prospective debt settlement program. When meeting with a debt specialist, you will elucidate your debt obligations. When conversing with the professional you must take note of his/her demeanor, skill set and personality. It is crucial, given the fact that he/she will inspect every facet of your financial portfolio, that you feel comfortable with the debt professional. After consulting with your best choices, you should hire one to engage in debt consolidation.
Fees Associated with Debt Settlement Law Firms:
Fees associated with debt settlement law firms are multifarious in nature. Regardless of the pay arrangement, it is necessary that you request an extensive copy of the individual's pay schedule. Given your financial state, it is imperative that you do not get duped or slammed with unexpected costs. When discussing your strategy for consolidation, have the debt settlement lawyer go over every aspect of his/her payment schedule.
The bulk of debt settlement law firms charge hourly for services rendered; however, given the firm and your specific financial problems, firms are also known to charge lump sum or a percentage of your debt totals. Getting out of debt is rarely cheap; however, the benefits of hiring a debt settlement law firm will become obvious when you are debt free and able to secure financing down the road.
Comments
comments