Colorado Law Firms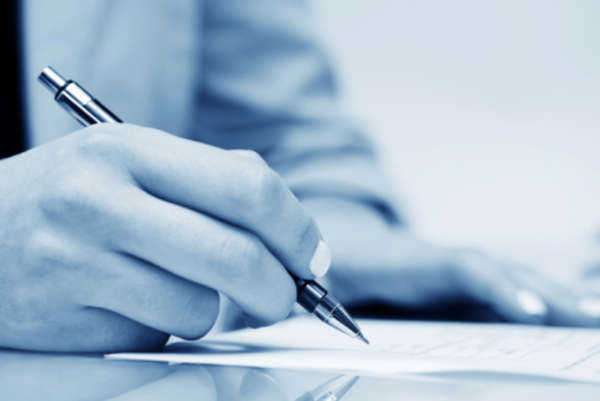 A brief guide to Colorado law firms
No matter what makes a person consider finding private legal representation, it is possible to find an attorney with specialized experience. Some lawyers work by themselves and are known as "solo practitioners," but many are members of CO law firms. Although every circumstance is different, here are some general guidelines to keep in mind if you decide to find an attorney.
How Colorado law firms work
When finding an attorney, it can be useful to have access to more than one kind of lawyer. Colorado law firms generally have two types of attorneys on staff:
• Litigation lawyers appear in the courtroom on behalf of clients
• Transactional lawyers review and maintain legally binding documentation
Regardless of their function, Colorado law firms divide their attorneys into two categories:
• Partners own a share of the business and divide the profits that remain after salaried employees have been paid
• Associates are lawyers who work for a fixed salary
There is no minimum or maximum number of people who work at Colorado law firms. Large businesses commonly employ additional staff, most notably paralegals who process paperwork under the supervision of an attorney.
Preventive litigation
Business owners frequently consider the expense of retaining the services of a CO law firm to be a routine cost. A litigation lawyer can help perform many services guarding against the threat of a future lawsuit, a practice known as "preventive litigation." Some services a Colorado law firm can provide in this area include:
• Making sure the workplace complies with all state and federal safety standards
• Ensuring the workplace has made all reasonable accommodations necessary for disabled employees
• Maintaining tax documents
• Drafting employee agreements
• Supervising a merger or other contract with another bvusiness
It is also advisable to contact a CO law firm if you are engaged in any kind of real estate transaction. Purchasing or leasing property commits you to serious financial obligations that must be honored, and it is worth ensuring that any document you sign does not have any stipulations you are unaware of.
Civil court
When two private parties are in a dispute, one may decide to engage in civil litigation. The purpose of filing a lawsuit is generally to obtain financial compensation. A Colorado law firm can help with this process, though some people may choose to pursue litigation by themselves. If a lawsuit is filed against you, you are not entitled to free legal representation. You will have to either represent yourself or retain the services of a CO law firm.
Some common grounds for civil litigation include:
• Personal injury caused by another person or a defective product
• Landlord-tenant disputes
• Workplace sexual harassment
• Unpaid wages
Most lawsuits are resolved outside the courtroom. Colorado law firms representing both parties will negotiate extensively throughout the pretrial phase in order to create a mutually acceptable settlement.
Criminal court
When the police or a government agency charge someone with a misdemeanor or felony, the consequences can be very serious. If you are found guilty, you could face jail time or a large financial penalty. Because of the seriousness of these cases, if you cannot afford to pay for the services of a Colorado law firm you are entitled to free legal representation.
The criminal prosecution process begins at an arraignment hearing. During this initial courtroom appearance, the prosecution will formally list the charges against you. You may be offered a plea bargain in return for a response of "guilty" or "no contest." A Colorado law firm attorney can help you decide what response is in your best interest. Additionally, if bail has been set, they will try to have the amount lowered.
People who plead "not guilty" will have a court date scheduled. At this time, CO law firms will take several steps to prepare for trial:
• The prosecution and defense are required to regularly share any evidence they plan on presenting in court as part of the "discovery" process. After examining the case against you, a Colorado law firm may determine that some of the evidence against you was improperly collected and file a motion to dismiss the charges against you.
• An attorney will be present during jury selection to make sure no potentially biased jurors are chosen.
• The prosecution may decide to try to cooperate in creating a mutually acceptable plea bargain with CO law firms, which can be submitted to a judge for approval at any time prior to a verdict being issued.
In court, an attorney will present the strongest possible case on your behalf. If you are found to be guilty, a member of a CO law firm will attend your sentencing hearing to present any mitigating circumstances justifying a punishment less severe than called for by the prosecution. You are free to disregard the advice of an attorney at any time.
Finding a CO law firm
You should never rush through the process of finding someone to represent you. After determining what kind of specialized advice you need and how much you can afford to pay for it, ask friends, family and co-workers about any CO law firms they have successfully worked with. Before scheduling any meetings, look up the disciplinary record of the attorney you will be speaking with to make sure they are in good legal standing.
Arrive prepared to get the most out of a meeting at any CO law firm by assembling any documentation that is pertinent to your case. After reviewing these papers, an attorney will have to ask many questions to get a fuller picture of the specifics of your case. Answer questions asked at all CO law firms in as much detail as you are capable of.
To ensure there are no misunderstandings later, be sure to obtain a detailed, written estimate of the expenses you will incur throughout the legal process. CO law firms must explain any charges you do not understand.
Comments
comments