Kentucky Law Firm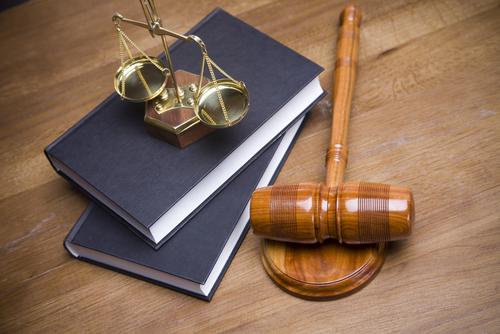 You must be through in your research and resolute in your decision when seeking the services of any Kentucky law firm. This is large part due to the fact that you will have only one shot at most legal matters and you want to be the best informed and at ease with your decision for legal representation. It is important to explore your options for legal representation before making a decision. It is also important to ensure that both you and the Kentucky law firm you choose are objective and honest about the legal matter in question, to prevent possible complications at a later point.
Why do I pick a local law firm?
The variation in laws form state to state should be enough of a reason to pick a locally based law firm that is experienced in dealing with legal issues in the state. Some of the most minor issues will have key statuary differences and major legal issues, such as bankruptcy vary widely, even when it is a largely federal matter. In bankruptcy, for example, there are different exemptions that can be claimed by the individual filing for bankruptcy. This is in no small part due to the fact that states are allowed to set certain laws rules and limitations in matters that federal law does not cover. Choosing the local Kentucky law firm will give you an advantage when dealing with state-subjective legal matters.
What is the significance of the Kentucky Bar Association?
The Kentucky Bar Association is an integrated bar association based in the state capital. Integrated bar associations are mandatory membership and as such, this the regulatory body for Kentucky attorneys, with direct supervisor from the state courts. Among the major obligations of the KBA, there is the need to maintain a code and level of professionalism. The appropriate rules of professional conduct for Kentucky attorneys can be found in the Kentucky Supreme Court rules and include such provisions for self-government of the legal profession, providing the best possible representation for clients and improving access to the legal system.
Among the services provided for member attorneys, there is an attorney assistance program that provides counseling for those members of Kentucky law firms that are dealing with personal issues, problems with professionalism and substance abuse. Since the KBA is an integrated bar, the use of these services may be mandatory for some lawyers that violated professional or ethical rules.
Useful services for Kentucky law firms include professional section membership, which involves specialized membership to lawyers that practice in certain areas of the law. Membership in these sections keeps Kentucky lawyers up to date with developments that affect the practice of law in the state and provides networking opportunities. As trivial as this sounds, networking and professional relations always help clients of these lawyers in terms of referrals and working out settlements and other adversarial legal matters. Tools such as Casemaker and useful publications are also available to Kentucky law firms through the KBA.
Finding a Kentucky law firm
Since the KBA is a mandatory membership organization, it is against the interests of that organization to run a lawyer referral service. While this is not the case for all integrated bars in the United States, it is the case for lawyer referrals in Kentucky. The KBA instead will direct you to local, public lawyer referral services and private lawyer referral systems that serve the entire state. Be careful with fees when using a private lawyer referral service and understand the obligations involved with accepting a referral from these organizations.
You may use advertising to give you a lead on a possible Kentucky law firm that will suit you needs, but do not use it when evaluating if you are to choose this Kentucky law firm for your legal matter.
How do I know my Kentucky attorney is legitimate?
All members of Kentucky law firm will have a certificate of good standing to practice law. This is obtained through the Kentucky Bar Association. If you have yet to visit the law firm in question, use the directory provided by the KBA to look up your lawyer. All lawyers that are in good standing will be listed in this public directory.
All complaints made about unethical and unprofessional behavior must be notarized and made in writing to the KBA. Once the complaint is verified, the client that has suffered economic losses may collect from the client security fund, which all Kentucky law firms pay into as part of improving the standard of the practice of law in the state. Disciplinary actions taken against Kentucky law firms will be noted publically and the most egregious offenders will face disbarment.
Kentucky tort reform and Kentucky law firms
The statute of limitations for many personal injury cases in Kentucky has recently been reduced to only one year and is indicative of so called tort reform laws in the state. These laws restrict certain acts of litigation by raising the standard of proof, limiting the liability of defendants, capping lawyer fees and reducing the amount of time, you have to file a claim after you have been injured. Speak with the Kentucky law firm for more information on how tort reform will affect you.
What are the typical rates charged by Kentucky law firm?
For all litigation, you will pay under a contingency arrangement. This percentage of the jury award is collected as compensation for lawyer fees and other legal services. Check with the fee arrangement, which you should have in writing, to determine the percentage if you settle out of court or pursue a jury award.
Most other arrangements will involve hourly fees and flat fees, both of which can be billed to a retainer account. The nature of the retainer will be determined by the Kentucky law firm and this includes the frequency the account is billed, refilled and if the balance is eventually returned to you.
Comments
comments