Criminal Law Firm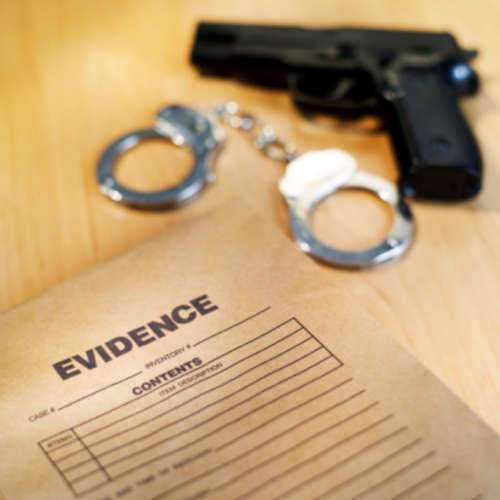 Although every person accused of a crime in the United States is entitled to a Public Defender in criminal matters, most will understandably trust their legal defense to a criminal law firm that is dedicated to proving their innocence. Public defenders are typically overburdened and may even need to refer to their clients by numbers, knowing little about their clients outside of bare facts about the case. As such, it will be in your best interests, especially in areas with an overburdened criminal justice system to retain the services of a criminal law firm. The criminal law firm will provide you with the individualized attention and service necessary to make the best possible defense in court. Most of the lawyers in reliable criminal law firms will be experienced in criminal law matters and that experience generally translates into a better chance in the legal system.
What should I do when I am arrested for a crime?
Although you have the right to an attorney, the most common mistake those arrested for a crime is waiving their right to be silent. After you have been informed of the right to remain silent, the courts have found that speaking to the police constitutes a waiver of that constitutional right. As such, answering questions from the police is not advisable. You must only provide the police with your name and identification after being arrested for a crime. You must request a criminal lawyer when you are arrested and the lawyer from the criminal law firm will be able to advise you and protect you from self-incrimination.
What should I do before meeting with criminal law firm?
Building the case for you innocence will be your priority when meeting with the criminal law firm. Therefore, you must bring all evidence or records of evidence related to the case or items you feel will prove your innocence. Obviously, the prosecution will hold most of the evidence, but if there is evidence that invalidates their evidence, you should make this known to the criminal law firm. You must also be ready to disclose your version of the circumstances around the crime, as this will help to establish an alibi. With the materials, the criminal law firm will help organize a defense, or at least an acceptable plea bargain with the prosecution for a lesser punishment.
How does the criminal law firm protect my information?
Attorney-client privilege protects any information you share with the criminal law firm from "discovery" by the prosecution. The notable exception is if you inform the criminal law firm about ongoing or future illegal actions. Rest assured that you would share evidence and plan strategy with the criminal law firm in private.
Where to look for an attorney
The "Find Attorneys" function at the top of the page can help you find a criminal law firm. You should secure an initial consultation before making a decision on a criminal law firm.
Consult with this website's state lawyer articles for details on how to find a lawyer in each state. Every state will have directories and lawyer referral services available to find a criminal law firm.
Evaluating the criminal law firm
You will need to determine how comfortable you are working with the criminal law firm. This will include subjective factors as well as analyzing how easy it will be to communicate with the law firm and the professional demeanor of the criminal law firm attorneys. Being able to communicate effectively will ensure you do not miss important court fates or have issues with billing or working with the prosecution.
Relevant fees and arrangements
The use of the criminal law firm's time is the biggest factor in determining how much you will be billed for the use of their legal defense services. Hourly rates will be charged for short term legal advice and representation. Longer term arrangements will require a retainer account.
Many criminal defense attorneys will require a retainer account. The retainer is a trust account that the criminal law firm will bill for services performed. You should have a written account of the fees that are assessed to the retainer account. Both flat and hourly fees can be billed to this retainer and this may be done without need for notification or client approval.
Understand that this arrangement can be expensive in longer trials and the retainer may need to be refilled, at the discretion of the attorney. Ensure that your lawyer is trustworthy before agreeing to be billed by retainer. The retainer is the most common arrangement for long term criminal defense procedures.
In rare cases, you may pay a flat fee for legal advice. Note that this is limited and tends to be unhelpful when dealing with criminal prosecution.
If you find a criminal defense attorney that offers free consultations, it will be in your best interest to explore that option. Feel free to take up other low-cost consultation offers as well since you will need to make a very serious judgment on legal representation.
Do I have low cost alternatives to public defenders?
Free services will be limited both in scope and availability and are generally subject to stringent eligibility criteria. Defending juvenile offenders or indigent persons are popular services provided by legal pro bono organizations. Finding pro bono representation will be difficult, but some law firms will offer such services as a limited community service. A legal aid society will be able to help you make these arrangements. Legal clinics may also offer invaluable advice, even if you must have a public defender as your representation in lieu of a criminal law firm.
What are questions to ask the criminal law firm?
What is the typical punishment for these criminal offenses?
Can the charges be downgraded in severity?
Is it possible to accept a plea bargain?
If I am a juvenile defendant, what are the chances I will be tried as an adult?
Should I take a plea bargain arrangement to lessen the charges against me?
Comments
comments