General Practice Law Firm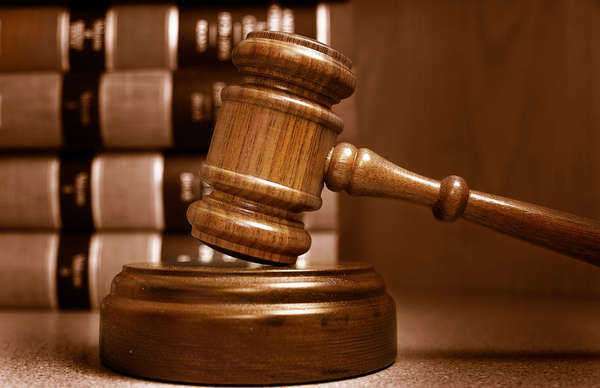 Guide to General Practice Law Firms
What is a General Practice Law Firm?
A general practice law firm is usually a smaller firm that supplies services for a large variety of different laws. These general practice law firms are usually located in smaller town, but some are located within cities.
A general law firm will usually contain several different lawyers who specialize in different areas of law. This measure allows a general practice law firm to hire a client and provide them with a specialized lawyer no matter the issue. A general practice law firm may include services for the following and even more:
• Civil Litigations
• Personal Injury
• Matrimonial and Family Law
• Criminal Defense
• Real Estate
• Wills, Trusts, and Estates
• General Business
• Tax Proceedings
The services offered by the general practice firm usually depend on its overall size. If a general practice firm is large, they may provide any of the following help for the above categories:
Personal Injury
If you are involved in personal injury, general practice law firms are usually some of the best firms to contact. The firm will sometimes provide service from lawyers who all specialize in personal injury law but also specialize in a certain type of accident. For example, a lawyer a general practice law firm may specialize in motor vehicle accidents such as truck accidents, motorcycle accidents, and/or pedestrian accidents. There may also be a lawyer for workers' compensation, defective products, and slip/fall liabilities.
Matrimonial and Family Law
If a general practice law firm offers services for matrimonial law, there will often be a lawyer for issues that arise during a marriage and issues that arise during a divorce or separation. A lawyer that provides you with services during a marriage may help a client with the following:
• Adoption
• Child abuse or spousal abuse
• Surrogacy
• The legitimacy of the marriage
If a general practice lawyer provides service for the divorces or separations, they may provide the following services:
• Annulments
• Property Settlements
• Spousal Support
• Child custody
• Visitation Rights and Child Support
• Paternity
Criminal Defense
A majority of criminal defense lawyers are part of general practice firms and specialize in one type of criminal law. Some lawyers may focus on less serious crime and try to reduce the penalties for their clients, while other general practice lawyers may focus on more serious crime and try to prove the client innocent or engage in a similar strategy unique to the case.
A general practice lawyer can help anywhere from the initial arrest and pre-trial to the post-trial motions and remedies.
Real Estate
Real estate is one of the largest categories of law that general practice law firms address. Estate law is quite broad and covers a large amount of documents and motions, but general practice lawyers will usually provide all of the services.
Estate law allows a general practice lawyer to address a large number of clients and issues because once the attorney becomes accustomed to the proper documents such as wills, trusts, and leases, they can use standard formats they have developed over the years to save time and increase their amount of clients. A real estate general practitioner can usually address all of the following issues, and sometimes even more:
• Tenant and Landlord rights
• Construction, land use, and zoning
• Apartment and commercial leases
• Residential or commercial purchases
• Living trusts and living will
• Final testaments
• Powers of attorney
• Will and trust disputes
• Intestacy
• Probate and estate administration
• Small estate administration
Can a General Practice Law Firm only help individual clients and families?
The extent of the general practice law firm's services usually compares with the firm's size and reputation. A lawyer who specializes will often charge a higher fee than an attorney who is part of a general practice, and a person, family, or business may decide upon either depending on their needs and budget.
General practice law firms will normally charge a contingency fee for cases involving injury and even criminal defense, but some most specialized lawyers will charge fees for some of these services, as well as family and business matters. Again, choosing between general practice and specialization is up to you, but a general practice law firm can usually provide services at a lower rate for the following parties:
• Individual people
• Families
• Small businesses
• Entrepreneurs
• Community groups
• Government agencies
• Political parties
• Elected officials
• Not-for-profit litigants
How do I Find a General Practice Law Firm?
1) Compared to lawyers will specializations, finding a general practice law firm is quite easy. These kinds of firms will often advertise their services quite extensively over the internet or other media. Many of these firms also advertise their services on billboards and other types of signs that mainly connect to the local community.
2)Another option to consider is the American Bar Association. The ABA has a section completely devoted to general practice, solo practice, and small firms. You can also find accredited general practice lawyers through Laws.com. The website allows lawyers to market their skills and experience, and the search will tailor to the person's location.
3) Another valuable resource, especially for general practices in smaller communities, is a word-of-mouth referral. It is sometimes hard for a general practice law firm to advertise their services because of the overflow of advertisements coming in from other general practices. If a general practice is popular enough, and successful enough, their services will easily travel around the area.
4) However, if you're having trouble finding a personal referral because you are involved in a unique kind of case, you should consider going through your state's lawyer referral service program. You can also reference different lawyer associations for your state or even around a particular metropolis area. You can contact these associations while providing your needs for legal service, and they can put you in touch with the best lawyer for your particular case.
Comments
comments