Immigration Law Firm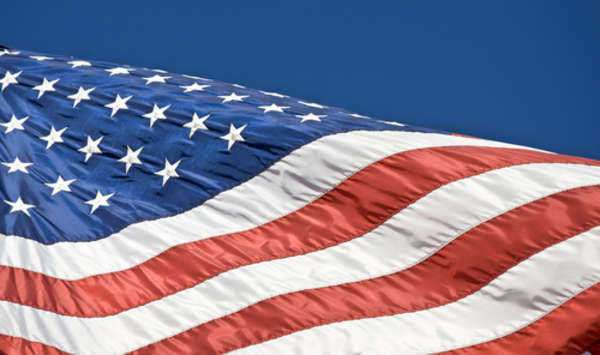 If there is a legal matter that is exceptionally complicated, often with high stakes, its immigration law. An immigration law firm will help you navigate immigration laws and complete documents properly. As you may be aware, failing to complete documents properly will lead to immense delays and possible deportation. An immigrant should never deal with their immigration issues without a lawyer. Language barriers and unfamiliarity with American law already put an immigrant at a distinct disadvantage. Further diminishing those chances by not having the services of an immigration law firm is not recommended.
Why should I work with an immigration law firm?
The most important function of the immigration law firm is helping you file the documents necessary to prevent deportation or to expedite the process. As long as you have an immigration law firm working on your behalf, you will be able to avoid typical mistakes that those filing paperwork with immigration authorities typically face.
How do I secure permanent residency in the United States?
Those that wish to secure permanent residency in the United States must apply for a green card. You may do so with the help of an immigration law firm. A green card legalizes your presence in the country and protects you against deportation for overstayed visas. The green card does come with conditions however. As a permanent resident, you must pay taxes to the US government. If you are a male between 18 and 25 years of age, you must register with the US Selective Service, which is an inactive registry of all men who could be drafted into the United States armed forces in times of national emergencies. Green card holders do not vote and may not hold an elected office. Contact the immigration lawyer to review your case.
Becoming a US citizen with an immigration law firm
There is less urgency once you have a green card but if you want to avoid delays and mistakes, hire the services of the immigration law firm to help you file the paperwork to become a US citizen. Under normal circumstances, any person over the age of eighteen, that has been a permanent resident for five years can apply for citizenship. You must have lived continuously in the United States during that time. There are of course, some limited shortcuts to citizenship, such as being married to a citizen. In these instances, the immigration law firm will inform you on these short cuts and the documents that will need to be filed in order to take advantage of that opportunity.
The form you will need to file is Form N-400 Application for Naturalization. The questions will ask you about your family, moral character and organizational affiliations as well as reaffirm your eligibility for citizenship. You will complete this form with the assistance of the immigration law firm.
If I am an undocumented immigrant, can an immigration law firm help me?
Your relationship with the immigration law firm is protected by attorney-client privilege unless there is illegal activity involved. If you have expired documents or are at risk of deportation, you may hire an immigration law firm to represent you at deportation hearings or other procedures. There is no guarantee you can remain in the United States, but if there is a way to legalize your status, the immigration law firm will help you find it.
Finding an immigration attorney
The state or local bar association may have a directory or lawyer referral service that will be able to direct you to a qualified immigration attorney. Some attorneys may volunteer their time at free legal clinics and you will be able about paid services during that time.
The Find Attorneys function at the top of the page can also help you find a reliable immigration law firm.
Do I need to file extra paperwork to be represented by an immigration law firm?
Yes. Ensure that the immigration law firm submits Form G-28, Notice of Entry or Appearance as Attorney or Representative either with the Form N-400 or at the time of the applicant's interview. Failure to do so ensure you will have no legal representation and thus jeopardize your case.
What will I pay for the services of an immigration law firm?
You will pay flat fees for document and petition preparation as well as case evaluations. Hourly fees may also apply for the use of the attorney's time and certain services. Having the fee agreement in writing will protect you from overbilling and help you estimate your total legal fees.
Are free immigration law firms available?
There are free services as well as legal clinics available for immigration needs. Pro bono services are limited and are served for individuals that demonstrate sufficient need. Legal representation may be furnished under exceptional circumstances. Immigration legal clinics will dispense advice, prepare documents, but will generally not furnish you with legal representation.
Evaluating experience and professionalism
You have to be careful when choosing an immigration law firm. Some law firms have exploited clients by appealing to their ethical or linguistic background. In reality, they may abuse this bond of trust by charging extremely high fees. Others will take advantage of the legal vulnerability of their clients and change fee agreements in the middle of the case. You should not tolerate such exploitation and will need to report these law firms to the state authorities for fee dispute resolution or ethics investigation. Doing so ensures that other clients are not exploited in the future.
A trusted attorney will demonstrate knowledge of the entire process for naturalization or obtaining a green card will be conscious of all important deadlines and will demonstrate adequate concern to the needs of the client. Mistakes will jeopardize your case and cause serious delays.
What are questions to ask the immigration law firm?
Have I violated any immigration laws?
What forms will I need to fill out and is there a separate fee to prepare this form?
Given my circumstances, can you estimate how long before I can file to become a US citizen?
How long do you estimate this process will take?
Comments
comments