Malpractice Law Firm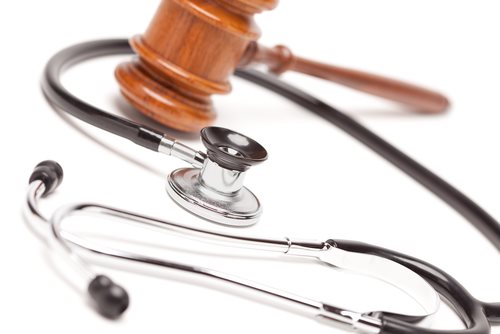 Doctors are not the only professionals that can engage in malpractice. Indeed any professional that has a duty and standard of care to a client has the potential to engage in malpractice with a client by failing to meet obligations, a standard of professional care or exercise diligence on the part of their client. Malpractice law firms help to bring civil cases against professionals that have violated a standard of care or breached their fiduciary duty to a client.
What are examples of malpractice?
Medical malpractice – this involves any number of careless errors by doctors, nurses and other medical professionals. Medical malpractice may involve incorrect dosage of medications, failure to inform on dangerous side effects, improper medical procedure and negligence in fulfilling medical duties.
Legal malpractice – even lawyers are not immune to potential legal malpractice. Legal malpractice occurs when errors are made in court documents or necessary paperwork is not filed. For a legal malpractice claim to be successful, the client must prove that the failed civil claim was legitimate and warranted damages, had the case been conducted properly by the attorney. In criminal cases, the defendant must be exonerated first before a claim of legal malpractice can be made. Most attorneys, especially those that are members of lawyer referral services will have nominal legal malpractice insurance in case of lawyer errors.
Fiduciary malpractice – although this can be applied to all professionals, fiduciary malpractice generally refers to any professional that benefit from the relationship with the client, to the detriment of the client. This might include financial advisors that give fraudulent investing advice or accountants that misappropriate funds. Restitution is ordered under most circumstances.
What is a fiduciary duty?
When meeting with a malpractice law firm, you should understand the existence of a fiduciary duty between you and the party that has engaged in malpractice. The fiduciary duty is the highest form of obligations between a client and service provider and it obligates the other party to work in the interests of the client. The breach of a fiduciary duty is serious and the malpractice law firm can help evaluate agreements between you and the other party to ensure that the other party has engaged in malpractice through a breach of fiduciary duty.
What to tell the malpractice law firm
You must bring all agreements between you and the other party to the initial consultation. In this way, the experts at the malpractice law firm will determine conclusively that a breach of professional duty has occurred and that this entitles you to compensatory damages. A specific harm or injury must have occurred in order to collect damages from the other party.
Where to look for an attorney
You may use this website to find a malpractice law firm. To do so, use the search box on top of all pages. You may also compare attorneys and ask free questions by clicking Find Attorneys on top of the page.
When looking to sue for a breach of fiduciary duty, expand your search to law firms that deal with the area of law related to the professional malpractice. For instance, if you have suffered as the result of accounting malpractice, a white collar criminal law firm may be able to assist you.
Evaluating Experience & Education
Common sense will dictate that advertising should not be used as a factor when determining if a malpractice law firm is effective and able to handle your case properly. Other subjective factors, such as the lawyer's professional demeanor or ability to communicate effectively should weigh heavily during your determination to accept legal services.
Evaluate the fee agreement and make sure that you have all fees in writing. There are many fees associated with civil litigation, even for some malpractice law firms that claim to be "no fee, no win."
Personality & Values
If you have complaints about the malpractice law firm then you generally will need to speak with either the state bar association or applicable state authority that issues licenses and disciplines attorneys in your area. Coercion and exploitative fee arrangements will be investigated and the appropriate remedy will be taken. This may include warnings, fines, suspensions or disbarment. You may enter fee dispute resolution with the malpractice law firm if you have a legitimate complaint about your billing arrangement.
Rates, Fees & Retainers
Contingency fees are common when suing another party for damages. The malpractice law firm may collect a percentage of the fees as compensation for legal expenses and other costs sustained during the case. The percentage may be capped according to state law, either as an absolute cap, a cap staggered by the amount of damages awarded, or a monetary amount cap. Be aware of this cap and also determine if the other attorney fees discussed here are incorporated into the contingency fee arrangement.
You will often need to pay a fee for the use of an expert witness. The expert witness will be versed in the field of the malpractice and will help support your claims when in court. Other fees will include paralegal fees, document preparation and copying fees and court fees. Court fees are generally not assessed by the malpractice law firm and are paid directly to the civil court.
If you decide against contingency fee arrangement, you will likely set up a retainer arrangement. This is a trust account that is billed for legal services. Know which hourly and flat fees will be billed to this account.
Interviewing your attorney
The following questions are important when interviewing the malpractice law firm:
What are the qualifications of the attorneys that will handle my malpractice claim?
Do you provide a service to evaluate agreements I have with the party that has committed malpractice?
Are you experienced with this aspect of malpractice law?
Does this include general knowledge of the field that can help us anticipate problems with the case?
Do I pay for email and telephone communication with the malpractice law firm?
Can you allow me to examine your credentials?
Given my circumstances can you estimate how the case will proceed in court?
Comments
comments