Louisiana Law Firm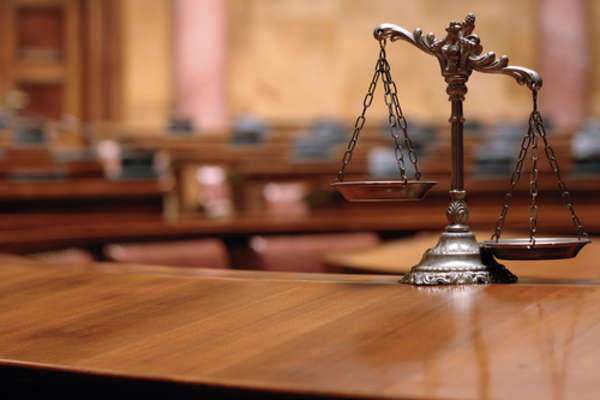 Always pick a local Louisiana law firm when dealing with a legal matter in Louisiana. This is in no small part due to the variations of laws between states and the ease of communication provided by choosing a local law firm. There are many factors that need to be considered before agreeing to any obligation to provide legal services and pursue a legal matter to your satisfaction.
How do laws in Louisiana differ from other states?
Very serious legal issues will have minor variations in enforcement and other details. Bankruptcy, for example, will have different statewide exemptions that the filer may claim. Gun laws and your ability to carry them in state are also subject to state regulations. Many crimes, from drug possession to larceny are subject to different definitions and punishments. Civil matters too, such as grounds for divorce, also vary by state. When you choose the right Louisiana law firm you have lawyers who will anticipate the impact of these laws and will be able to make informed decisions on litigation, legal defense and other matters involving the practice of law in the state.
What is the Louisiana State Bar Association?
The Louisiana Bar is an integrated association that improves the practice of law in the state by providing a mechanism for enforcing rules of professionalism and conduct on Louisiana lawyers. To further this, there is a Client Security Fund to reimburse those that are the victims of legal malpractice, as well as a number of professionalism seminars and continuing legal education classes that discuss these matters. Keep the practice of law in the state up to state is one of the priorities of the LSBA.
In addition to the services that improve the practice of law and serve as the public's advocate, there are a number of helpful services for lawyers that are members of the LSBA. This includes a lawyer assistance program to help lawyers that are dealing with professional and substance abuse issues. Law office management assistance helps independent lawyers run a profitable and successful Louisiana law firm. In addition, the LSBA serves as a provider for Continuing Legal Education classes, which are essential to keep lawyers up to date with developments that affect the practice of law.
There is a LSBA Disciplinary Council that will register complaints against Louisiana lawyers and take appropriate action, such as reimbursement from the client security fund and sanctions against lawyers that violate rules of professionalism and ethics. The worse sanction is disbarment, which will be used in cases of egregious or repeated defrauding and manipulating of clients or otherwise neglecting their standard of professional duty to a client.
Fee disputes with the Louisiana law firm
Complaints of unfair of exploitive fees will be registered with the Lawyer Fee Dispute Resolution Service. This is not the same as violations of ethics, which are investigated and punished by the state. This is a fee dispute resolution service, which will offer arbitration for these sorts of disputes. The decision is arbitration is binding and must be abided for both parties. Those that do not want to seek arbitration will have to seek redress in court.
How do I know my Louisiana attorney is legitimate?
All lawyers and members of Louisiana law firms are members of the LSBA. Check with the LSBA if you have questions about the standing and other disciplinary issues related to your lawyer. When evaluating a law firm, understand that professionalism and communication are paramount, and then followed by other subjective factors related to how you feel about working with that legal professional. Never rely solely on word of mouth, internet searches and advertising for anything more than leads in finding an appropriate Louisiana law firm.
Any member of the Louisiana law firm must be objective when evaluating the merits of your case. As long as you are honest and through about the facts of the legal matter and your desired result, you should be able to have the best possible information about how the Louisiana law firm views you case and chances of success.
You should report any attempts at coercion and undue pressure on the part of the Louisiana law firm. This includes pressure to accept subpar settlements or pay more than you agreed in the initial agreement.
Louisiana Tort Reform
Tort reform laws are especially tough in the state of Louisiana. As such, expect high limitation on litigation including limits on the time you have to file a case, evidence you may use in court, what your lawyer will be able to collect and in what jurisdiction you will be able to file a lawsuit. It is especially important to research these laws in advance and have the Louisiana law firm be honest about how these laws will affect litigation.
Finding a Louisiana law firm
You may use the Louisiana State Bar Association Lawyer Referral and Information Service to find a Louisiana lawyer. You need to be aware of relevant fees and obligations when using private referral services as well as the standards used to vet lawyers that are members of the service. The LSBA will surely vet all lawyers in their service and ensure they are qualified to take your case as well as be in good standing and have liability insurance.
You may use this website to find an attorney using the Find Attorney function at the top of the page.
What are the typical rates of a Louisiana attorney?
Contingency fees are paid in all litigation cases and are a percentage that is collected by the Louisiana law firm. There is no other way except this "no-win, no-fee" arrangement to typically file a lawsuit so ensure you are clear about the percentage that will be collected, subject to Louisiana laws. All other cases will have you pay hourly for the use of the lawyer's time.
You need to have all fees in writing. This is especially important when dealing with a lengthy legal matter and will also ensure you can anticipate the costs of legal services.
Comments
comments