Large Law Firms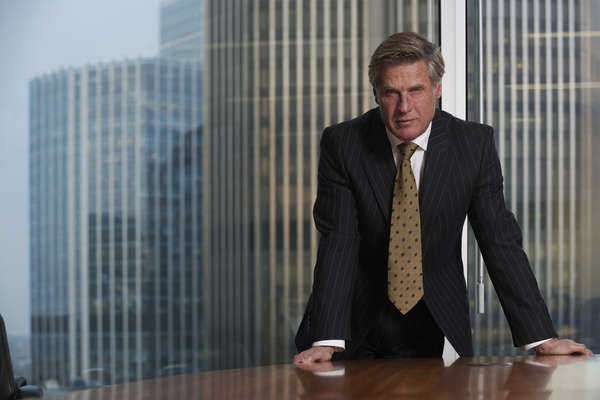 Current Status of Large Law Firms
Decreasing Trends for Large Law Firms
Securing a position at a large law firm is still very advantageous and largely sought after by lawyers around the United States and the rest of the world. However, since the economic recession of 2008 and 2009, many large firms have begun to downsize.
Within and shortly after the beginning of the recession, large law firms cut more than 10,000 jobs around the country, and on February 12, 2009, over 700 lawyers lost their position at large firms on one day. Subsequently, there has been a huge shift from lawyers practicing in a large firm to starting their own firm or becoming involved in a smaller firm.
Strategies for Switching to a Small Firm from a Large Firm
There are a number of strategies a lawyer may take in order to ensure their future success after leaving a large firm. If a lawyer leaves a large law firm, they still have the same goal: to help their clients and make them happy in order to establish a base for future service. However, there are two ways to keep your clients coming in after leaving a large law firm.
1) The first strategy involves creating a unique and innovative firm that provides personalized services a large firm cannot. These services may include aspects as simple as more personal relationships and better rates, but they can contain more complex issues such as better rates and a better marketing strategy.
2) The second strategy for moving your services to a small firm from a large law firm includes possibly forming a partnership with the large firm. A large law firm may recommend the services of a smaller firm which tailors best to the client's budget and needs. If a large firm already understands your capability, you'll likely receive a significant flow of clients. However, if you're practicing within a solo or small firm, large law firms will consider up to four factors for selecting the right partner:
• Speeches and writing from the lawyers of the smaller firm
• Law school contacts
• Connections from bar associations, family members, and social organizations
• Prior working relationships
The third step to moving to a small firm from large law firms includes accessing innovative technology and marketing, and this step is extended in the following section.
Technology Budgets and Correlation to Success
According to the American Bar Association, large law firms usually devote about 6 percent of their annual budget to technology. Some of the most popular technology purchases for large law firms include:
• Mobile devices and smart phones
• Laptops
• VoIP
• Virtualization technologies such as VMWare and Blade Servers
• Digital dictation
• Video conferencing
In order for a smaller firm to match the technological capabilities of the large law firms, they must proportion their spending on technology. According to the American Bar Association, the following budgets for technology are adopted by most law firms:
• Less than $8,000= 15%
• $8,000 to $17,000= 40%
• $17,000 to $26,000= 27%
• $26,000 to $35,000= 6%
• Greater than $35,000= 12%
Depending on a smaller firm's budget, they should follow the appropriate percentages or even take steps to increase the amount of money devoted to technology. In order to compete with the large firms and even make their services appealing to the large law firms, a smaller firm must consider advertising and technology as some of the most important aspects of their firm.
Disadvantages of Moving to a Smaller Firm
Although a smaller firm may offer benefits such as becoming your own boss and setting your own hours, the choice also brings responsibilities such as logistical and administrative tasks. Large law firms always contain departments that handle administrative and secretarial tasks, and some of their tasks include:
• Managing space
• Handling Human Resources matters
• Enacting conflict checks
• Keeping the common areas clean and stocked
Apart from the ad administrative tasks, large law firms also utilize technology and software than automatically calculates deadlines for certain jurisdictions around the entire country. The same software can automatically adjust for updates, and this technology allows large law firms to keep their services organized without being subject to malpractice claims for missing deadlines.
According to the ABA, 16.63 of all malpractice claims involve calendar/deadline-related errors, and the majority of these errors occur in smaller firms. Acquiring the right technology and meeting calendar deadlines is one of the biggest challenges in moving away from a large law firm, but it's not impossible.
Advantages in Large Law Firms
The biggest and most known advantage to working in a large law firm includes the earnings a lawyer will receive in a given year. Some of the largest law firms are located in the state of Virginia, and these law firms and firms similar in size usually hire new lawyers that come out of prestigious and expensive law schools. The law schools usually place a large amount of financial burden and debt upon a recent graduate, but the average salaries usually address this debt quite generously.
Some of the largest pay scales exist in areas such as:
• New York City
• Washington D.C.
• Boston
• Chicago
• Los Angeles
• Texas
All of the areas include starting, median salaries of $160,000 within very large firms, and all of the areas except for Texas include increased salaries that range from $170,000 to $280,000 over the next seven years. Other starting lawyers in areas such as Atlanta, Philadelphia, New Jersey, Denver, Seattle, and Florida usually make $35,000 to $50,000 in small firms and up to $130,000 to $145,000 in large firms.
Many firms have cut their salary increases dramatically since the economic recession in 2008 and 2009, but some large law firms are still showing high rates of success and large salaries for the practicing attorneys. The advantage of working in a large firm has obvious benefits, but there are many if not more benefits in working for a smaller firm. More lawyers have turned to smaller firms, and the trend is likely to continue more and more.
Comments
comments