Washington Law Firms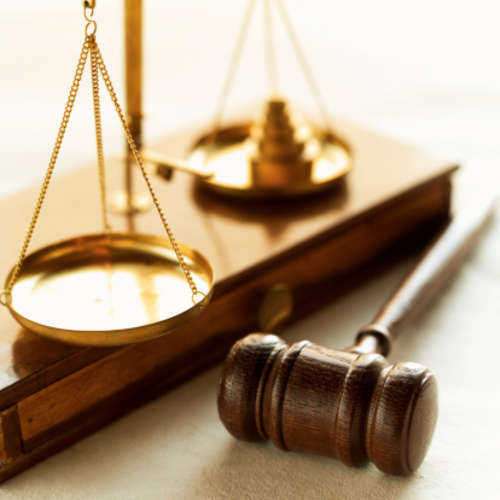 Guide to Washington Law Firms
Washington, DC has the highest per-capita number of lawyers of any city on the planet—nearly 10 percent of the District's population has a law degree. With all those lawyers, it's no surprise that searching for Washington law firms can be a bit intense, particularly for first-time clients or people without a great deal of experience talking to or hiring lawyers. This guide will help you to figure out which Washington law firm will meet your needs best.
Understanding Your Legal Problem
It can sometimees be helpful to start your search for Washington law firms by thinking about why you need a lawyer in the first place. Get out a pen and some paper, and write down in a single sentence (two at the most) what you need a Washington law firm for. It may take several tries to distill your problem into one sentence: "I want to seek a divorce" or "I want to know my options about filing for bankruptcy," for example.
Next, write down briefly (again, in 1-2 sentences) what your ideal resolution to your current legal problem is. Maybe you want a Washington law firm to go to court and win money for you in a civil case, or maybe you hope to avoid jail time as a criminal defendant. Writing down your problem and its ideal solution will help you keep focused on Washington law firms that help clients like you.
Your Washington Law Firm Needs
After you have thought about your legal problem and how you would, ideally, like to resolve it, you can begin to decide what kinds of Washington law firms appeal to you most. Every Washington law firm is a little bit different, and no one firm is best for every client. Because of this, it is important for you to really be honest about your needs.
There are no right or wrong answers in this exercise—some people, for instance, may want Washington law firms with very aggressive representation, while others feel uneasy about aggressive lawyers. Focusing on your actual preferences, rather than what you feel you should want, will help you the most in finding Washington law firms to meet your needs.
Types of Law Firms: Big Firms
For some types of clients, large firms are by far the best option. These Washington law firms, which can have hundreds of attorneys on staff, offer not only extensive experience but a wide range of specialty areas. Here are some signs that a big Washington law firm may be best suited to your needs:
ñ You are searching for Washington law firms not for yourself, but for a corporation. A big Washington law firm is likely to have a number of corporate clients already, and will understand how to work with corporate entities.
ñ You want to find a law firm that can work with you on a wide variety of legal issues, and you need a "deep bench" of lawyers to help with any problem that may come up, even in an obscure or unusual area of law.
ñ You want a Washington law firm that looks and feels like a business, with a high degree of formality and professionalism at all times. While many smaller firms also offer this, large Washington law firms are often particularly businesslike.
Types of Law Firms: Small Firms
Large Washington law firms are excellent choices to represent some types of clients, but not every client will be best served by a larger Washington law firm. In fact, for many clients, the price of big firms (hundreds of dollars per hour) will exclude them right away.
Smaller Washington law firms offer a wider variety of payment plans and fee structures to accommodate the needs of regular people needing legal services. You may be able to find a Washington law firm that will handle your entire case, from beginning to end, for a low flat fee that may be payable in monthly installments. You can comparison shop at multiple Washington law firms to find the best price if your budget is among your primary concerns.
There are also non-financial reasons to prefer a small Washington law firm. These firms can offer a personal, warm atmosphere that can be more welcoming for first-time clients, and you may be able to find small Washington law firms that fit your personality as well as your budget.
Types of Law Firms: Legal Fields
After determining the size of your ideal Washington law firm, you should begin to think about whether you want to look for Washington law firms that specialize in a few narrow fields or that accept clients for a broad range of legal issues. The latter kind of Washington law firm, called a general practice firm, dominated the legal scene for many decades, but the latter half of the 20th century changed the legal market, bringing more specialty firms into the mix.
General practice Washington law firms still offer a good option for many clients. If you are seeking representation not just for a single legal issue but also want a lawyer who can represent you in the future, regardless of what your legal problems may be, you probably want to hire a general practice Washington law firm. These firms are capable of handling most types of cases, but may not have as much in-depth experience with as many fields if they are a smaller firm.
A specialty practice Washington law firm is often the best choice for people who don't expect to need a lawyer again in the foreseeable future. If you need someone to work on a single case for you, finding the specialty firm most tailored to your needs may be helpful. In addition to general legal specialties (like criminal defenese, divorce and family law, medical malpractice, personal injury, and so on), some Washington law firms have even more limited specialties, like DUI defense and adoption law.
Once you have determined what your ideal law firm would look like, you need to go find it—you may want to use online searches or use the Yellow Pages. Keep your piece of paper handy to write any new notes you think of while you search.
Comments
comments