Discrimination Law Firm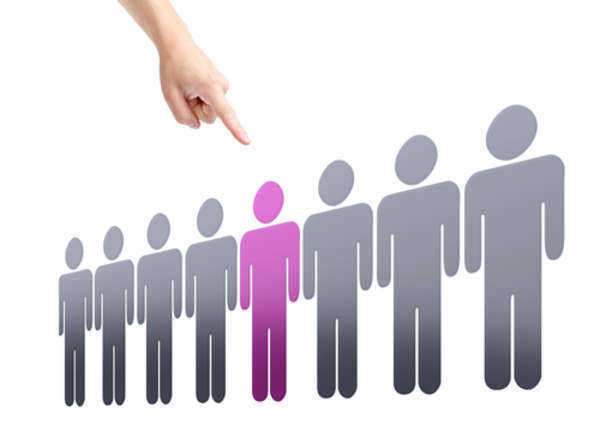 The Makings of a Good Discrimination Law Firm
(and Knowing the Acts of the U.S. Designed to Protect Employers)
The practice of labor and employment law is the name of the game when there is a claim of discrimination in the workplace. So you know what the answer would be? To get on the research for a good discrimination law firm.
In particular, it's important to know what a good discrimination law firm would know about the law, so in particular, you will see all the particular acts of law passed by Congress to benefit employees in the United States.
Basic Acts of Discrimination Law
There are several spanning from the year of 1963 to as recent as 1991, and they all serve to protect the rights of workers. Reputable discrimination law firms will know the ins and outs of all the rights protected by these acts of law and can judge which cases pertain to them in any given case.
Here are the Acts you need to know about:
1. Equal Pay Act of 1963
2. Civil Rights Act of 1964
3. Age Discrimination in Employment Act of 1967
4. Rehabilitation Act of 1973
5. Americans With Disabilities Act of 1990
6. Civil Rights Act of 1991
7. Bankruptcy Act
8. Civil Service Reform Act
9. Whistleblower Protection Act
What It Means to Have "Equal Pay"?
Discrimination law firms dealing with cases regarding a decrease in pay as possible discrimination will know this particular act well –
It's the Equal Pay Act of 1963.
It was drafted and made law to prohibit any deliberate change in wages based on gender. Common violations of this law that a discrimination law firm can prove will fall under certain guidelines:
1. Equal Skill Qualifications
2. Equal Effort
3. Equal Job Responsibilities
4. The Same Establishment
5. Similar Working Conditions
This basically means that a discrimination law firm must prove that a woman or man was given a lower pay rate despite having the exact same qualifications as somebody else, offering the same amount of effort, having the same responsibilities on the job, working in the exact same workplace and with the same conditions.
It can apply to any gender in regards to this specific act of law.
What It Means to Have "Civil Rights"?
This act, the Civil Rights Act of 1964, of course, didn't apply to just gender, nor did it apply to just wages. The act prohibited discrimination among employees under these applications:
1. Compensation (Like the Equal Pay Act of 1963)
2. Terms of Employment
3. Conditions of Employment
4. Privileges of Employment
That simply means no employer can offer less of a contract to any prospective employee under all of those applications for any of these specific reasons:
1. Race
2. Ethnicity
3. Religion
4. Gender
It basically means that everyone – no matter the color of skin, faith, man or woman, or culture – has a right to a job. A fair job. If it can be proven in a court of law by a reputable discrimination law firm that an individual was given a lower position in a company not suitable for his or her qualifications compared to another employee given a higher position based on color, ethnicity, religion, or gender, a lawsuit can be awarded for an amount of money for the client against the company.
It Doesn't Matter How Old You Are (to a Degree)
We're talking about the Age Discrimination in Employment Act of 1967. Before that, it was pretty common that employers would actually deny employment due to age, either too young or too old.
The specifics are simple: no employer may discriminate against individuals who are under 40 years of age and over 65 years of age.
This Act alone gave rise to the possibility that a 20-year-old can actually obtain a job successfully versus competition against older individuals. Likewise, just because a 70-year-old is vying for a job against a few 20-somethings doesn't mean that 70-year-old won't have a chance of obtaining the job. All thanks to this particular act of law.
All discrimination law firms would know this act in and out and on the back of every lawyer's hands.
The Right to Be Rehabilitated
In addition, discrimination law firms would have the info on this particular act as well: the Rehabilitation Act of 1973, an act designed to protect workers with disabilities working for the government.
The key word, though, of the actual diction in this written act is that the disabled individuals must be "qualified." For the sake of equality, disability is no reason to deny anyone a right to employment, even for the government.
And the Same Right Went for All Americans
Thanks to the Americans with Disabilities Act of 1990. Discrimination law firms will know that because of this act, no place of employment may deny qualified individuals a chance at obtaining a job because of disability.
The Rehabilitation Act applied to government jobs, whereas this act applied to all jobs in the U.S.
Strengthening a Legendary Act Back in 1964….
The beautiful thing about the law is that it can always be changed, modified, amended, even completely abolished. In many ways, that's the beauty of America. So there are no discrimination law firms out there that can deny this important act: the Civil Rights Act of 1991.
It amends the previous act in 1964, adding more provisions to improve other civil rights laws and providing monetary damages in cases where employment discrimination has been proven.
The Act of 1991, essentially, added more teeth to the law set up in 1964.
Bad Debts Don't Make You a Bad Employee
That's really the whole basis behind this act: the Bankruptcy Act. It was set up for the sole purpose of protecting workers from being discriminated against because of prior bad debts accumulated.
In essence, no employer can deny employment due to an employee's bankruptcy filing or any bad debts at all. It has no bearing to the skill, qualifications, and ability to do the job well.
Adding More Teeth to the Ability to Have a Government Job
If you wanted to serve your country in any form – be it Congress, CIA, FBI, military – you can – thanks to this act.
The key is the prohibition of discrimination against employees with regards to these aspects:
1. Race
2. Nationality
3. Religion
4. Gender
5. Age
6. Disability
7. Marital Status
8. Political Affiliation
9. Sexual Orientation
It also grants immunity to employees who exercise their right to appeal, complain or grieve rights that have been violated.
When You've Done Wrong, You've Done Wrong
What's great about this particular act, the Whistleblower Protection Act, is that it prevents any employer from "retaliating" when an employee reports the employer's illegal actions to the proper authorities.
That simply means when you've done wrong, you must accept it. There's no counter-sue, no legal retaliation for compensation or anything.
Comments
comments