Property Law Firm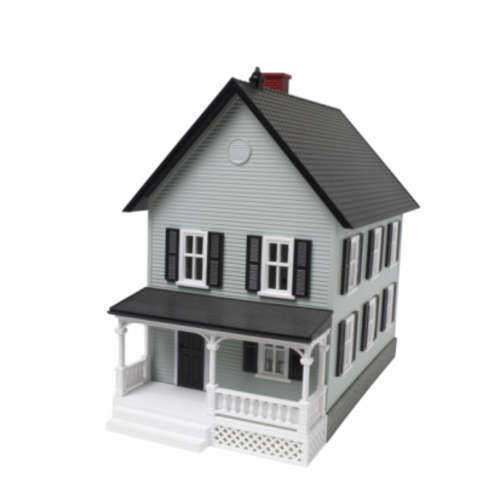 How a Property Law Firm Operates
Real estate is a big deal for obvious reasons –
1. The Selling of Property
2. The Buying of Property
3. Land Contracts
4. Home Loans
5. Down Payments
6. Section 8 Housing
7. Mortgage Payments
8. Rent to Own
9. Rent
So much goes into the concept of real estate that it's almost a no-brainer that a reputable property law firm must be included in the process.
What Exactly Do Property Law Firms Do?
Obviously, no one should expect major serious issues regarding debate or even a courtroom with a judge and jury. Typically, a lawyer from a property law firm handles these aspects in real estate:
1. The Transaction Between Owner and Buyer
2. The Contract Between Owner and Buyer
3. Closing Documents
4. Handling the Abstract of Title
5. Handling Home Insurance Issues
Essentially, your property law firm lawyer is the mediator. The gatekeeper. He or she is there to make sure the entire process is played out correctly while maintaining your rights as a prospective home buyer.
The Benefits of a Property Law Firm
While hiring a lawyer for a property law firm will cost money, depending on the situation, in the long run having a lawyer by your side will actually save you time and money.
A real estate transaction has plenty of different aspects that need to be taken into account – not to mention such transactions are also governed by a wide body of laws –
1. Federal
2. Provincial
3. Local
It's the job of all property law firms to make sure those specific laws are covered in any real estate transaction, and know that it's real easy for just one law to go neglected in such a transaction without the prospective home buyer knowing it.
Other aspects property law firms cover include:
1. Covenants
2. Easements
3. Liens
4. Short Sales
A real estate "covenant" is essentially a promise written in the contract stating anything from permitting a home buyer the right to construct additions to a house and everything regarding warranties for certain parts of the house, such as the water heater or foundation.
If requested, home buyers can request that a covenant be drawn up with the assistance of attorneys from reputable property law firms as part of the agreement. Many times it's utilized as part of an agreed amount to offer during the negotiation on the actual price.
But most of the time, it's actually standard issue with any real estate contract. Making sure everything is written up correctly in real estate covenants solely resides on the responsibility of property law firms.
An "easement" is something similar, only stipulating the right of any individual to utilize a certain part of the property in question without actually owning it –
For instance: setting up a pathway through two pieces of property and stipulating that anyone may utilize it even though it legally crosses through owned property, either in a backyard or front yard, or even a side yard.
Typically it's a provision in a property agreement added on by the property owner or agent that must be agreed by everyone involved. A lawyer would review the appropriate provisions regarding easements, if any.
A "lien" is especially crucial for any home buyer to understand, as it may be required that the home buyer handle the lien or the property owner to handle the lien. Of course, such discussions can be mediated by attorneys working for skilled property law firms.
Basically a "lien" is a judgment issued out as specific payment on property before it can be sold. Typically the payment can be part of a down payment on a house if agreed, but other aspects can be discussed as to the ramifications for paying off a lien, such as handling closing costs or even any necessary repairs to the house.
However, a "short sale" can afford the possibility for the sale of the property based on the fact that a lien holder can accept a "deficiency" in payment for the lien on the property holder. In other words, if a lien holder or creditor can accept a 'smaller' payment, a "short sale" is inevitable.
Potential home buyers and any property lawyers should be well aware of such events, as a "short sale" could prolong the process of buying the home as both a home buyer and property owner would have to wait for the creditor to respond on the "short sale" in terms of whether or not a settlement can be agreed on.
When to Hire a Suitable Property Lawyer
The answer is obvious: before even hunting for a home.
Owning a home is one of the single most important purchases any individual can undertake, and for sure finding a highly skilled property lawyer is important. Now you know how a firm specializing in property law operates – the question is how to find one.
Meeting with any firms can help the hunting process, and know that you would need at least five or six possible candidates. You can learn about any lawyer's skills by asking the right questions, such as:
1. Where did you receive your law degree?
2. What kind of clients do you represent?
3. What kind of property issues do you handle?
4. Are you skilled with [insert specific dilemma: liens, short sales, easements]?
The list can go on and on. Don't feel like there will be too much to ask either. The more information you can get, the better. It'll all lead to the best possible choice in a firm skilled in property law.
Once you have all the information, simply make the choice and then start house hunting! Always remember that having the best possible property lawyer is key to a number of different issues related to real estate law.
And it's important to not downplay the importance. Again, real estate is a big deal. Treat it as such, and you can get an even bigger deal in a good real estate contract, thanks to the facilitation and mediation of a good property lawyer.
Comments
comments