Patent Law Firms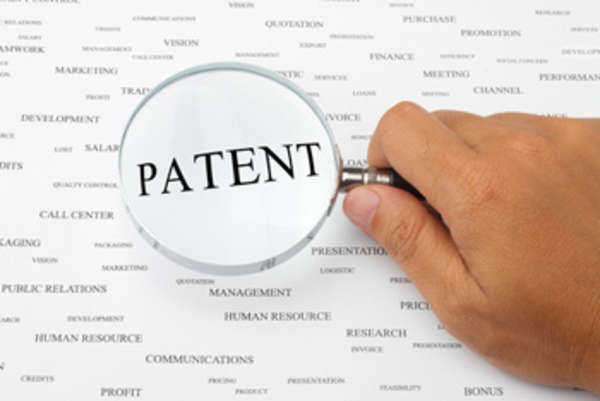 A Brief Introduction to Patent Law Firms
What is a patent law firm?
Patent law firms are stationed across the country to help companies and individuals work their product concept through the U.S. patent office and obtain patented status.
What does a patent law firm do?
The word for navigating the patent filing process is "prosecuting," and in truth it takes as much, if not more, delicate legal work to prosecute a patent as to prosecute any criminal case. Here are some of the important steps that a patent law firm will take in prosecuting your case.
1. Searching patents: It is important to be aware whether a product similar to your own has already been patented before you spend thousands and thousands of dollars applying for a patent. U.S. patent information is available for the public for free, but it can be difficult to analyze without the assistance of a patent law firm. Patent law firms also help in understanding what constitutes a significant enough deviation in design to establish novelty and in creating arguments supporting a thesis of novelty. At the end of the search process, a patent law firm will present you with the option of proceeding with the filing process or, if establishing novelty seems risky, abandoning the prosecution.
2. Drafting patent petitions: An idea is at risk for theft until a patent application for it is filed; at this point it obtains "patent pending status" and is fully protected by the law. For this reason, many individuals try to rush ahead with their patent application, but here is where a true patent law firm will show their colors. You and your business's future rides on the success of your patent application, so you should be sure that it is as well-written and polished as possible. To buy you extra time during drafting, a "provisional patent application" may be filed, which is a temporary application for when the product and the patent are still being finalized. It only lasts for one year, but during that time the product is completely protected under "patent pending status."
3. Further prosecution: The filing process doesn't stop with the original patent application for any respectable patent law firm. They will help to usher the application through the many different governmental offices it will need to visit before being approved and finalized.
4. Later lawsuits: Assuming that the patent law firm successfully prosecutes the application and obtains a U.S. patent for you, you'll likely want to keep them on retainer. That's because you should be ready to enforce your patent and bring a lawsuit against any other business that infringes upon it. Be aware that if your patent is at all profitable, it is inevitable that other companies will try to make their own money off of your intellectual property.
What should I look for in a patent law firm?
1. In order to practice, a U.S. patent law firm must have lawyers who've successfully completed the U.S. Patent and Trademark Office Bar Examination. Like a state bar Exam, it's a multiple day test with stringent requirements, but it focuses only on patent and intellectual property law. All patent law firms must have lawyers who've completed it to be considered legitimate. The Patent Office maintains a directory of registered patent attorneys that you could search to make sure your patent law firm is appropriately stocked with them. Search it here: https://oedci.uspto.gov/OEDCI/query.jsp.
2. You don't just want a licensed patent law firm, you want one that will do an excellent job for you which means a patent law firm with great experience levels. You need to look for evidence that they've successfully prosecuted many products through patents in the past to demonstrate that they will prosecute your own quickly and efficiently.
3. It is just as important that some of the products a patent law firm have applied for in the past are similar to your own. It stands to reason that patent law firms which specialize in computer parts would be able to do a less excellent job drafting the application for a new type of oil drill bit, if only because the computer patent law firm understands oil drill bits and previous patents in the field less well. Remember that knowledge of your particular product field is absolutely essential for a patent law firm.
4. Successful prosecution usually requires hours and hours of face-to-face work with clients, so be sure that every patent law firm you are considering is available to make time for your case. A firm that can't give you the attention you deserve doesn't deserve your business.
5. The U.S. Patent and Trademark Office recommends that you seek a lawyer with "good character and reputation." Ask around to see if the patent law firm you are looking at as anything resembling a poor reputation, from being rude in dealing with clients to overcharging them. Remember that you will be tied to your patent law firm with a bond of trust, so be sure that you don't just choose a cheap or even a well-regarded firm, but a firm that you feel comfortable trusting.
6. Assuming that your patent application is successfully prosecuted, you will want to be able to work with your patent law firm again to ensure that your patent is enforced. That means making sure that your patent law firm can be put on retainer to bring lawsuits on all eventual trademark infringers.
Paying Your Patent Law Firm
It should come with little surprise that fees are often a point of contention between businesses and the patent law firms they employ. Sadly, it is very rare that a firm will charge based on a contingency plan in which they are only paid if they actually succeed in getting you a patent. The most popular plans are flat fees, where an agreed-upon sum is charged at the beginning of services, and charging an hourly rate.
Law firms often charge so-called "hidden fees" for things like drafting documents, legal research and paralegal time. These fees should be discussed at the beginning of services along with all other fees. Don't be caught paying thousands of dollars in fees you didn't realize you'd accrued.
Comments
comments