Minnesota Law Firms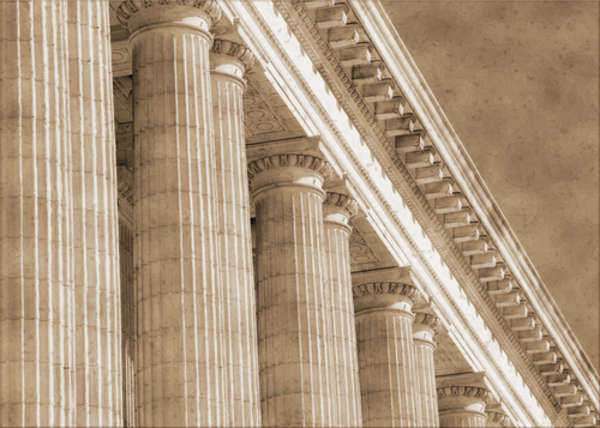 Legal matters in Minnesota are best dealt with by Minnesota law firms, especially since state and local laws will vary. Your best options for legal representation will involve diligent prior research into your legal matter as well as careful evaluation of Minnesota law firms that may help you with this matter. This site can be a resource to help you determine the best Minnesota law firm for you needs. There are a number of simple steps to take to safeguard you r interests and make sure your lawyer pays attention to your needs.
Preparing for a consultation with Minnesota law firms
While your reason for seeking a Minnesota law firm will differ depending on your legal issue, when preparing to meet with a Minnesota law firm, you should speak openly and support your claims, as well as remain completely truthful about the circumstances related to the case. Remember, you will want to provide the most detailed picture possible, to avoid confusion and determine what your next course of action will be. The difference between a settlement and pursing a legal matter to trial hinges on the evidence you have to support your claims, the strength of the opposing side's claims and the interaction of your claim with Minnesota law. the best Minnesota law firm will objectively assess all of these factors and explain in no uncertain terms, if they feel they will be able to provide the legal services you request.
How does the Minnesota State Bar Association affect Minnesota law firms?
Like other states with voluntary membership bar associations, the Minnesota State Bar Association serves as a useful professional organization for members of Minnesota law firms. The MSBA supplements the agencies in the Minnesota courts that admit lawyers to the bar and ensures their compliance with ethical and professional standards. Although membership is optional, this is one of the best organizations for professional networking and will offer useful services for members, including fee dispute resolution and Continuing Legal Education classes. Keeping lawyers up to date with developments on the practice of law in Minnesota and helping them settle fee disputes are two critical functions of Minnesota law firms. In addition, there are sections for young lawyers and programs to help attorneys with the business side of running a Minnesota law firm.
You can also consult local bar associations for more information on local Minnesota law firms. This is especially the case since membership in the state bar association is not mandatory. Local bar associations will be found on the city and county example, such as the Hennepin County Bar Association, which will cover the city of Minneapolis. You will find lawyer referral services, member directories and other useful information when search for a Minnesota law firms through the local bar.
Attorney discipline
The Minnesota Lawyer's Board, imposes severe penalties on Minnesota law firms is evidence of wrongdoing is discovered. The worst individual violations of ethics in Minnesota will be punished with suspension or disbarment. Disputes over fees will not be resolved through this body and must be resolved through fee dispute arbitration offered by state and local bar associations or in court.
Evaluating a Minnesota law firm
The best law firms give potential clients an objective evaluation on their case. This is important as the client will need the best information regarding the viability of pursing a legal matter, especially in court. As long as the client is truthful and through, an objective evaluation can be the most valuable contributing factor in determining if you should consider this Minnesota law firm.
Professionalism is made up of a number of factors, not the least of which is effective communication and courtroom demeanor. You will need to come to an agreement with the Minnesota law firms on a contact policy. Some law firms require the client to pay for incoming phone and email communication. If this sounds like an unnecessary barrier to speak with your lawyer, consider another Minnesota law firm. You should also strive for a lawyer with a good courtroom demeanor, as poor demeanor will weaken the strength of your case and may even be detrimental to you chances of earning a satisfactory result.
Be aware of lawyers that are not objective, routinely denigrate other attorneys and display otherwise unprofessional behavior. While it may be difficult to judge members of a Minnesota law firm after a few meetings, you will be able to anticipate behavior and actions that might endanger the legitimacy of your claim.
Advertising and paid testimonials are never to be used to evaluate good Minnesota law firms. You should use these advertisements as leads but then conduct your own research. It is in your interests to evaluate the Minnesota law firms and ensure they are working on your needs.
What are the typical rates of a Minnesota law firm?
You will set up a contingency arrangement for all litigation matters that you pursue with the Minnesota law firm. Ensure you know about limitations that may be placed on those contingency fees by state law or the court. The contingency fee represents compensation for all costs and the risk taken by the Minnesota law firm on your legal matter and will represent a sizeable percentage of the jury award.
The Minnesota Supreme Court recently released new rules on Minnesota attorneys, preventing them from charging non-refundable fees. Fees can be refunded to the client if the lawyer fails to meet obligations listen in the fee agreement. If the client terminates the lawyer's services, he or she is entitled to receive the unearned portion of the fee. Be aware of this right when maintaining the services of a Minnesota attorney.
All other non-litigation matters generally involve the billing of flat fees for specific services and billing by the hour for time-based issues. Know the hourly rate and have all fees in writing to avoid fee disputes. You may set up a retainer trust account to have these fees billed against that account.
Comments
comments