Big Law Firms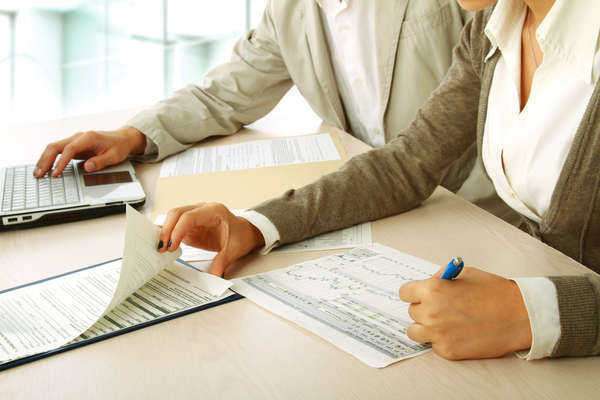 What are Big Law Firms?
Big law firms are legal entities formed by one or more attorneys to engage in the practice of law. Although the term is somewhat broad, a "big law firm" typically employs at least twenty lawyers. This figure was developed by the American bar Association to formally define big law firms. Approximately 14 percent of legal professionals are employed in big law firms of one hundred or more attorneys. The primary difference between a big law firm and a regular one is the size and reach; big law firms typically possess offices all over the world and highly-skilled legal representatives.
As an employment sector, the field of law is highly competitive; big law firms require legal professionals to undertake strenuous work hours and highly-complex legal tasks. Because of these responsibilities, attorneys at big law firms typically enjoy lucrative salaries and bonuses.
The principal services offered by big law firms are to advise clients (individuals or businesses) regarding their legal rights and responsibilities. These services help to illuminate the clients' legal future and/or strategy if a subsequent legal matter is filed. If, after providing these legal services, a client wishes to engage in a legal suit or claim, big law firms will tangibly represent the client in a formal trial.
A Big law firm may represent their clients in either criminal or civil cases. Big law firms also facilitate the formation of business contracts, mergers and/or acquisitions. In general, big law firms help clients with a variety of legal issues, including business transactions, lawsuits (defending or prosecuting), licenses/deeds etc.
Depending on the found lawyer's desire, a big law firm may be formed in a variety of ways. Formation decisions are primarily dependent on the following factors: the location of the big law firm and the type of law it practices. In general, a big law firm may be organized in the following structures:
• General Partnership: Under this structure, the founding attorneys of the big law firm equally share liability and ownership responsibilities
• Sole Proprietorship: Under this structure, the individual lawyers of the big law firm acts as the owners of the firm. Because of this classification, the individual attorneys are responsible for the firm's profit, loss and liability.
• Professional Corporations: This type of big law firm will issue stock to individual lawyers in a similar fashion to a business corporation
• Limited Liability Company: These types of law firms offer membership to individual lawyers. As a "member" the lawyers will not directly be held liable to third party creditors.
• Professional Association: Big law firms of this structure operate like a limited liability company or a professional corporation
• Limited Liability Partnership: Under this structure, individual lawyers are partners within the big law firm; however, no partner is held liable to any creditor of the firm nor is any partner liable for the negligence of any other attorney. These types of big law firms are taxed as partnerships but enjoy the liability protections offered to a corporation.
What are the Benefits of Working in a Big Law Firm?
Roughly one quarter of all lawyers in private practice are employed in big law firms. Employment in big law firms has unique benefits that set it apart from other legal formations. Below are several advantages of working in a big law firm.
High Salaries: Big law firms rank among the highest paid employment environments for attorneys or other legal professionals. Employees of a big law firm are granted generous compensation packages, especially when compared to government, small firm, public interest or non-profit organizations.
Highly Skilled Colleagues: Because many big law firms offer top dollar, these firms may recruit the most qualified attorneys, paralegal and supporting staff. Big law firms typically recruit only the top law students from the best law schools. Moreover, paralegals in big law firms typically possess bachelor's degrees and are experience within their legal specialty.
Challenging Work: The bulk of high-end big law firms deal with complex and transactional legal work, which in turn, boasts high-caliber talent and a wide range of resources.
Diverse Client Base: Clients of big law firms tend to be more diverse (and larger) than those of smaller legal firms. A diversified client base makes it less likely that a big law firm will encounter financial problems if a client decides to take business elsewhere.
Extensive Resources: Big law firms enjoy more on-site resources than their smaller counterparts. Big law firm resources range from extensive law libraries and full-service copy centers to full-service cafeterias and in-house gyms.
Large Support Staff: Big law firms possess extensive support and administrative staff teams. Staff of big law firms may include legal secretaries, legal administrators, marketing specialists, paralegals, IT personnel, librarians, court filers, messengers and file clerks.
Locations and Offices: Big law firms possess luxurious offices that feature spacious surroundings and plush amenities. These offices are typically located in prime areas of large cities.
Well-Developed Training Programs: Big law firms typically establish well-defined mentoring and training programs for associates, paralegals and other professionals of the firm. The majority of big law firms possess elaborate summer associated programs and in-house educational services that provide continued growth and learning opportunities for their employees.
Advancement Opportunities: Many big law firms contain a complex organizational hierarchy; this structure creates more opportunities for promotion or vertical mobility. For instance, the career path of an attorney in a big law firm might progress from junior associate/entry-level to mid-level associates, non-equity partner, senior associated, equity partner and then eventually to senior partner.
Prestige and Name Recognition: Working for a big law firm that possesses a solid reputation in the legal community affords the worker a certain level of prestige and status.
Pro Bono Initiatives: Big law firms often establish public service and pro bono service programs that encourage attorneys and paralegals to commit a specific number of hours to aiding the community and underserved populations such as the elderly or children.
How do I Get in Touch With a Big Law Firm?
If you are facing legal troubles or simply want to talk to you a big law firm, you can contact one of these formations by engaging in the following steps:
• If you need help developing a business transaction or have been injured as a result of someone else's negligence, you should start your search for a big law firm by utilizing the Internet.
• To find a reputable big law firm in your area, you should first conduct a geo-specific Internet search such as GOOGLE, BING or any other popular search engine. To make the search geo-specific, click on the "maps" tab and type-in "big law firms" and the search engine will provide you with the names of big law firms in your area. To narrow your inquiry, type-in the area of specialty your legal matter necessitates. For instance, if you need advice formulating a business proposal or business contract, you should contact a big law firm that specializes in business law.
• Internet searches—through GOOGLE or other search engines —allow you to amass a list of big law firms in your area. After collecting a list of prospective big law firms in your region, you should cross-reference each big law firm by contacting your state's BAR association, the respective firms' website and all available reviews from previous clients. This information helps you evaluate a prospective big law firms' credentials and skills. If your case is extremely complicated and important to you, it is necessary to review as much information as possible. All information gathered will illuminate a firm's pool of lawyers and more specifically, each attorney's reputability, educational background, skill set and experience.
• After taking part in these steps, you will have a better understanding for big law firms. Additionally, you should seek advice from your friends and family or anyone you know who has been involved with similar legal predicaments in the past.
Fees Associated with Big Law Firms:
Big Law Firms charge different fees based on the type of legal matter they are handling or litigating. Depending on your legal situation, a big law firm may operate under one of the following payment arrangements: hourly, retainer or flat fees.
Under an hourly platform, a big law firm will charge hourly for services rendered. A flat fee requires you to pay a lump sum before the big law firm takes your case. Additionally, big law firms may require you to pay a retainer before services are rendered.
And lastly, a retainer acts as an escrow account; under this arrangement, you are required to place a flat fee before the big law firm works on your matter. The funds in escrow are then taken as services are rendered.
Comments
comments