Employment Law Firm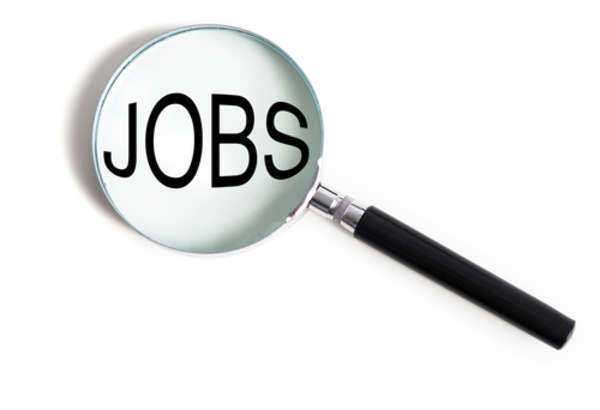 A Short Introduction to Employment Law Firms
What is an employment law firm?
Employment law firms generally specialize in cases related to the hiring and continued employment of a company's workers. Employment law firms will work for both plaintiffs and defendant companies in these cases, though their practices differ depending on their client.
What kinds of cases do employment law firms try?
Employment law firms will employ many different types of lawyers so that there is a diverse range of specialties in their practices. You should seek out an employment law firm with case experience in legal situations similar to your own. These are some typical areas of practice:
• Unfair Hiring Practices: The most common area for this is discriminatory hiring practices, such as businesses that are accused of employing only individuals of a certain race, gender, or ethnic background. Employment law firms are also of use to federal contractors in developing affirmative action plans and defending themselves from Office of Federal Contract Compliance Programs audits and litigation brought by the U.S. Department of Labor and local governmental agencies.
• Health and Safety: Whether it is defending a company from allegations of hazardous working conditions or fighting bureaucratic attempts to punish your business for alleged violations, health and safety concerns are absolutely paramount areas of practice for employment law firms.
• Disability and Worker's Compensation: Workers injured on the job because of an improperly maintained and supervised environment are obliged to sue for worker's compensation. Of course, asserting that an injury occurred because of the environment and not the individual's carelessness, and asserting that the environment was improperly maintained, are difficult to prove accusations, and most cases related to Worker's Compensation hinge on these questions. All business law firms operate under the assumption that worker's injured by another's fault deserve compensation, and they are dedicated to discovering the truth about whose fault lies at the bottom of the situation.
• Labor Relations: Labor unions make the whole complicated business of employing and removing workers that much more difficult for employers and impenetrable for employees. For this reason, many employment law firms specialize in labor relations, to help businesses fight against the unhelpful regulations imposed on them by unions and to offer advice as contract negotiations begin and grievance arbitration procedures take place.
Paying Your Employment Law Firm
There will be a great divergence in payment options for employment law firms depending on whether you are a business defending yourself in an employment lawsuit or a private individual seeking assistance with a complaint. Businesses commonly pay by the hour for such difficult proceedings, especially since a flat fee would fail to comprehend the possible long-term duration of proceedings which may, with no one's fault, end up going to trial.
For individuals, however, most employment law firms charge using a contingency plan, which means that their fees are contingent on whether they get you a win or not. If they do, their payment will be received as a portion of their client's eventual damages award, somewhere between 15% and 40%, depending on the agreement reached at the outset.
Other fees may be associated with hiring an employment law firm. For instance, paralegal rates and legal researching fees may be added on to whatever you are paying to employ a lawyer. Referral fees might be charged if they refer you to another lawyer or professional who can assist in your case. Some employment law firms also charge a per-item drafting fee for any petitions or contracts you ask them to compose for you. All such charges must be discussed and agreed upon beforehand, and no legitimate employment law firm should charge you fees that didn't notify you about first.
Finding a Perfect Employment Law Firm
There are so many great employment law firms that it can be difficult to find the one that is right for you and differentiate it from the one that is right for some other business or individual. Here are a few methods to get started finding one for your needs:
1. Ask for recommendations: Many businesses have had to use employment law firms at some time or another, so many of your contacts and past or current colleagues have likely had positive relations with an employment law firm in the past. Going into the office with a pre-set connection gets matters off to a great start, and you can be confident this way knowing that this is an employment law firm you can trust. Even if the firm suggested isn't right for your needs at this time, you can still make an appointment to ask for a legal referral.
2. Use a legal referral service: This is best for individuals looking for an employment law firm, but businesses might take advantage of such a service as well. They are operated by most county or state bar associations, which have a list of registered lawyers in a given area, and a trained professional will recommend one to you based on the specifics of your case and legal needs. They charge a small fee, but the first consultation with the employment law firm is included. Remember that all the lawyers are prescreened by the referral service, so that should be a load off your mind.
3. Looking for ads: Some employment law firms advertise, looking for victims of discriminatory practices or unsafe environmental conditions. In general, advertisements are great ways to find lawyers. That's because it takes such a large investment of capital to pay for ads that only the most successful business can afford ads, and you know you want a successful employment law firm to do your case justice.
4. Research: Once you have gotten a list of employment law firms that you might be interested in, you should narrow it down by spending some significant time doing research into their practices. Look for reviews of their firm by other businesses or individuals, and see if they've appeared in any local papers in a positive or negative light. The local bar association may also have a record of whether any of their lawyers have ever had disciplinary action taken against them.
Comments
comments