South Dakota Law Firms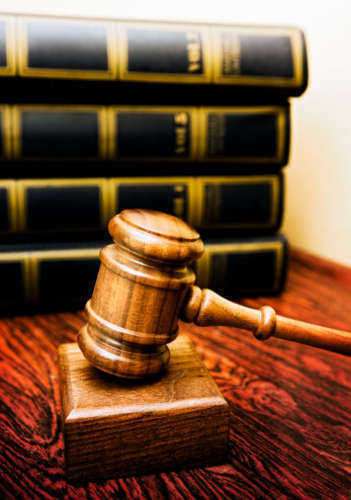 South Dakota law firms are not numerous, which is not surprising given the size and population or the state. Even with a relative lack of options, you do have options for legal representation beyond powerful, national law firms and a few local options. You should always consider the lawyer that is by and large, the best for your legal interest and able to guide you through the process of navigating the legal system in the state.
Importance of vetting South Dakota law firms
When working with any South Dakota law firm, ensure that you are able to communicate freely with the law firm and that your claims are given appropriate merit. You need to be able to ask questions and receive updates on the details of your case, and this necessitates a communication policy. Determine if there will be fees for email and phone communication. Clients are all entitled to at the very least nominal communication with their lawyer for most legal matters. Filing to communicate or return phone calls will be considered grounds for a lawyer compliant under many circumstances, especially if the South Dakota law firm has not made good faith attempts to keep adequate communication with clients.
Certification of South Dakota law firms
All lawyers in South Dakota law firm must be members of the State Bar of South Dakota. The State Bar certifies individuals to practice law in the state and ensures that they maintain a standard of professionalism through continuing legal education classes and other mandates to ensure they maintain their certification through membership in this organization. Bar publications and ethics opinion briefs are also used to help South Dakota law firms make decisions and remain informed on the dynamic nature of laws in the state. The resources contribute to the best understand of state and local law, which make South Dakota law firms the most viable option for any legal matter in South Dakota. There are roughly 1,800 active members in the SDSB and all lawyers are admitted and disciplined by this organization on behalf of the South Dakota Supreme Court.
Objectives of the State Bar of South Dakota
There are two objectives associated with the SBSD, which are increasing access to justice and improving on the practice of law in the state. Both objectives are accomplished with a continuing commitment to enforcing codes of professionalism on member laws. More specifically, access to justice is expanded through a partnership with two legal aid programs that cover the entire state. The legal aid societies will help create simple legal documents, facilitate "modest means" reduced fee programs and help to reduce other fees for certain legal matters.
The continuing quality of the practice of law in South Dakota is managed through mandatory continuing legal education, the availability of stress/depression resources and a special initiative to introduce young lawyers to the legal profession.
Lawyer referral service
It should not surprise you that unlike other states with large, computerized lawyer referral services that match clients with lawyers in their area with the specializations they need, that South Dakota has no equivalent service. The lawyer referral service for South Dakota is a simple document that lists the name of the South Dakota law firm, contact information, a brief blurb about that office's specialization and details on fees, if available. While not the most efficient service, you will be able to locate several potential options for legal representation near you and facilitate an initial consultation by contacting these law firms. Some will not charge for an initial consultation, depending on the legal issue. Expect many South Dakota law firms to combine several areas of the law in one practice, for the sake of practicality.
Alternatives, you may contact the South Dakota Lawyer Referral Services for more information on your legal options and possible referrals.
What is the "Modest Means" program?
The modest means program caters to those with "moderate income" by providing simple, reduced cost legal services for eligible clients. South Dakota law firms will opt into participating in the Modest Means program, agreeing to charge hourly at only $40 – 50 an hour and capping retainer accounts at up to $1,000, depending on the legal matter. They will specify the number of pro bono and reduced fee cases they are willing to take in a year and the area of the law they will accept referrals for. One will need to be 125 – 200% of the federal poverty guidelines to be eligible to take advantage of reduced fee legal billing. The Modest Means program is a fairly new program in South Dakota, so you will need to contact the SDSB for more information on eligibility and other requirements.
Attorney discipline
Attorneys will be sanctioned for egregious ethical violations and breaches of professional conduct. This includes but is not limited to failing to return client phone calls, fraud and intentionally sabotaging the case of a client. Lawyer mistakes, on the other hand are generally not considered grounds for ethics complaints, nor are fee disputes. Fee disputes are resolved between the two parties or with the aid of third party arbitration. The only exception is when client funds from a retainer are misappropriated without explanation, which will be grounds for a fraud complaint. You will need to contact the State Bar of South Dakota for more information on lawyer discipline relevant records.
Fee arrangements
Understand billing is the biggest priority that must be taken care of prior to starting any legal relationship. As such, have a fee arrangement in writing and if necessary, an explanation of all fees that may or may not be assessed to you. This is critical to anticipating the cost of legal services. Expect to pay hourly when on the lawyer's time and flat fees for some services provided.
Litigation follows different billing arrangements, as the fees are collected directly from the settlement. Know the laws that affect litigation in the state and determine the percentage awarded to the South Dakota law firm before commencing any legal services.
Comments
comments