Education Law Firm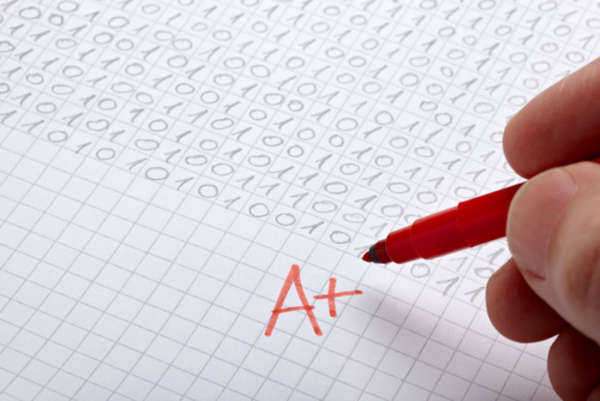 Quick Guide to Education Law Firms
What Services can an Education Law Firm Provide?
An education law firm can provide services to anyone from high school and college students to presidents, chancellors, and administrators. Many education laws that affect students in the high school and college settings are federally mandated, while laws concerning budgets and taxes are usually unique to the state in which the educational institutions resides.
There are different kinds of education law firms that range in size and the services they provide to the public. You should ask what services an education law firm offers before you begin to seek any assistance.
What Type of Services can I receive?
Larger education law firms will offer more of the services listed below than those firms that specialize in certain areas. Some firms around the United States choose to specialize in special education because a great deal of cases revolve around the rights of a disabled child or child with special needs being denied. Some special education legal matters are explained farther below, but most education law firms may provide the following services:
1) A firm may offer legal representation for students involved in any of the following:
• Expulsion hearings
• Suspension hearings
• Disciplinary hearings
• Academic dishonesty or plagiarism defenses
2) An education law firm may choose to represent any student involved in interscholastic athletics. Most firms will have an attorney, a private investigator, and a former athletics administrator involved in such a case to help with:
• Eligibility and transfer issues for high school and middle school students
• Protecting the rights of an athlete against a school that has violated interscholastic athletic association rules
3) A successful firm can help an academic institution develop compliance and ethics systems with the following:
• Compliance audits and reviews
• Design compliance and ethics programs along with codes of ethics
• The preparation of compliance manuals
• Due-diligence reviews
• Lead improvement projects
• Conduct education and training workshops for compliance on ethics issues
4) Most education law firms can help the administrative body with their governance policies and procedures as well. The lawyer or team of lawyers can make sure the governance rules add efficiency to the academic institution by providing the following:
• The design and revisions of governance and leadership systems
• Conducting education and training workshops on leadership and teamwork
• Provide systems for diversified education and training
• Provide coaching services for administrators and other institutional leaders
5) If a student or employee with an educational institution wants an internal investigation because of a suspicion of illegal or unethical policies, the right firm can help with the following investigative procedures:
• Determining whether there were any government rules or regulations broken
• Whether or not there was non-compliance with the NCAA, NAIA, or NCJAA legislation
• Whether or not there was academic fraud or another type of fraud within the institution
Where can I find an Education Law Firm?
There are several resources that can put you in touch with a highly respected and successful education law firm within the United States. The sources you choose to use may depend on how fast you need an attorney as well. The list below contains sources to help you in your search:
State Bar Association
One of the first places you always want to look is your State Bar Association. There may be other local bar association in your area as well, but your State Bar Association will list all qualified education attorneys currently practicing in the state. The main disadvantage to using this service is the fact that you'll probably have to look through a long list of similar lawyers before you find one that matches your interests.
National Association of College and University Attorneys
This resource is one of the best and more beneficial sources you can use for locating an education law firm within the entire country. Not only does the website have a legal reference service, the website also has a live feed of all current documents and cases within the education law field. These cases, documents, and laws are updated every day on the website, and, if you have a similar case, you can research the outcome or proceedings of the case as it goes along.
Laws.com
If you need to contact an education law firm quickly, you should highly consider using the marketing tool provided by this very website. You may notice that advertisements for education law firms have appeared in this article and similar articles as well. These advertisements are adjusted to your interests and searches using an algorithm that matches them to specific lawyers in your area. You'll be able to obtain contact information and credentials on the lawyer's profile on this website.
Special Education Services
Many education law firms specialize in special education cases to make sure the rights of a student with a disability are protected to the fullest extent. Some of the following laws apply to education and often affect lawsuits represented by a education law firm:
1) Individuals with Disabilities Education Act- under this act, every public institution must provide a student with a disability the right to free and appropriate public education in the least restrictive environment. The following disabilities fall under this act and apply to students the age of 3 to 21:
• Autism
• Speech and language disability
• Emotional and/or behavioral disability
• Developmental disability
• Specific learning disability or learning impairment
• Vision or hearing disability
• Orthopedic or physical impairment
• Health impairments or traumatic brain injuries
Depending on the student's needs, they may be placed in a special school or along with other students in a regular educational institution. If a disabled child is denied their rights to attend a public institution or special school, parents or legal guardians should contact an education law firm immediately.
2) 2004 Individuals with Disabilities Education Act- this act helped change disability identification, higher the standards for special education teachers, require that all disabled students take specific state or district testing, and allowed students involved with weapons or drugs to be placed in an separate education program.
Comments
comments