Starting a Law Firm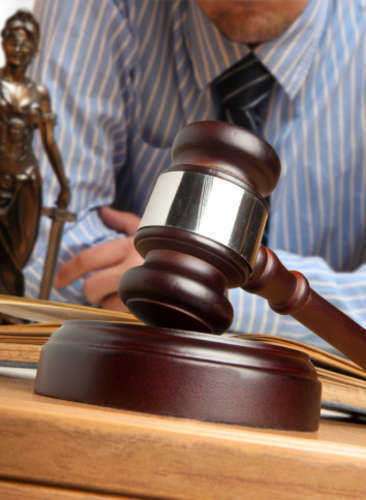 Guide to Starting a Law Firm
Resources
You already know that starting a law firm requires a massive amount of preparation and motivation. However, even with the right amount of motivation, your chances of starting a successful law firm decrease if your preparation fails to address the right research and steps.
Law school teaches you what you need to know about the law, but fails to teach you of the need for networking and administrative skills associated with starting a law firm. There are a number of steps and resources in this article to help you with research and preparation, and understand that these steps can span out over a number of years and even decades.
Resources for Starting a Law Firm
The most accredited and detailed resource for starting a law firm is the American Bar Association. If you are already a lawyer, you most likely reference the website on a frequent basis, but if you are thinking of starting a law firm, you'll want to reference the Law Practice Management Section. Here you will find a category named "50 Web Resources for the Suddenly Solo Lawyer." The resource supplies you with detailed articles, blogs, guides, and checklists.
The other most valuable resource for starting a law firm includes the people and associates you know. If you're a practicing lawyer already, it's not always a good idea to ask the lawyers who run the firm for steps to starting a law firm. However, if you're still in law school, it's a good idea to clerk for a small law firm apart from your studies. Asking questions as a clerk is still professional, and many lawyers are willing to help.
Consider some CLE courses—even if you're still in law school. You can take courses on mechanics, networking, and even business skills, and these three skills are some of the most important steps for starting a law firm.
Steps for Starting a Law Firm
There are numerous steps to consider while thinking about starting a law firm. Some of the steps are performed out of order, but all of the steps are essential.
Step 1 Planning & Budgeting
The first thing to consider is sometimes the hardest. You must make an assessment of yourself, and you should also be completely honest with yourself. Do you have a proper understanding of the risks, managerial, marketing, and legal skills?
You need to be confident and set proper expectations for a strategic plan. You likely have peers that have been in the trade for a number of years, and you should have a couple of well trusted people to help you understand the steps needed in the budgeting and financial process of starting a law firm. You'll likely undergo a period of economic restriction, but the rights steps will guarantee you reach financial stability and success in the future.
The right business plan will contain the following:
• Projection of gross receipts
• Projection of overhead and expenses
• Projection of net receipts
• Estimated cash flow figures
• Projection of billable hours
• Adjusting fees for a set profit
Step 2 Marketing Plan
Next, you'll want to plan your advertising strategy before starting a law firm. All states have a referral service and individualized bar associations, and these organizations are great for any lawyer. You'll also want to consider the following strategies for advertising:
• Website
• Television or radio advertisements
• Firm brochures
• Newsletters (just like those issued by large law firms)
• Speaking at CLE programs
• Civic organizations
Additionally, start to formulate what clients will need regular service, and consider how you begin making close professional relationships with certain clients.
Step 3 Forms of Practice and Specific Jobs
Many lawyers start their own firm as a solo practice, but lawyers that have been practicing for some time will likely join firms with a number of other lawyers. Depending on your circumstances, you'll want to consider whether you want a limited liability partnership or partnership in writing. You'll want to hire a CPA to handle issues such as:
• Capital/Equity from partners
• Withdrawal/Retirement plans
• Compensation and profit
• Each partner's specific job within the practice
• Tax returns
Step 4 Office Location
This is one of the most important decisions you will make when starting a law firm. You need to research how your particular specialization will address the demographics and needs of the area. You also need to consider the size of your first location. You don't need a big office from the start. The more important part is the clientele.
Step 5 Credit Sources and Bank Accounts
You should make sure that you have enough cash flow or line of credit to cover costs for the entire firm for the first 6 months to a year. The more financial leniency you have, the better off you'll be. Decide what types of credit are available to you, and get the following accounts and materials together:
• Trust accounts
• Business account for payroll
• Short term savings
• Firm credit card, checks, deposit slips, and endorsement stamps
• Safety deposit box
• Account to accept credit cards
• Retirement plans
Steps 6, 7, and 8
These steps include getting the right technology, office equipment, and research materials together. You'll want to be sure you have the correct types of software and hardware, as well as all the office equipment that was needed in your past firm or clerk experience. Most of the research tools you need require membership fees—such as law school libraries and online legal tools—but you may already have access to these resources.
Step 9 and 10 Insurance and Personnel
These steps should be considered in your business plan, and you'll want to make sure you plan accordingly for the following types of insurance payments:
• Professional liability
• Health
• Business care use
• Property
• Loss of valuable documents
• Life
• Disability
• Business Interruption
You'll also want to consider what paralegal duties you'll need. You shouldn't hire any help you feel you can't handle in the future, and you'll also want to consider what benefits you're going to offer. The most effective strategies will help you balance the cost of help and the amount of work that needs to be done in order to bring in profit.
Comments
comments