Phoenix Law Firms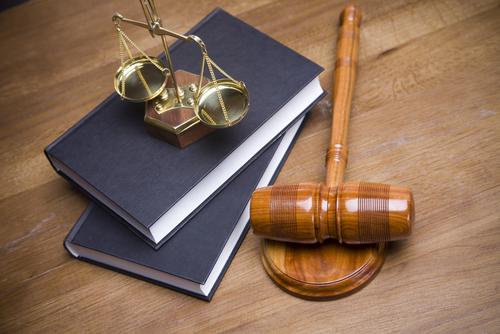 Guide to Phoenix Law Firms
Searching for lawyers in the phone book can be a disorienting experience. With all the Phoenix law firms listed, how can you tell which one is right for you? This guide can help you to find a Phoenix law firm that will meet your needs by discussing many of the most common legal specialty areas and explaining the differences between large law firms and small ones.
Big Law Firms
When searching for Phoenix law firms, size should be one of your biggest considerations. Law firms in Phoenix vary from solo practices, which have just one lawyer and possibly one or two support staff, to so-called "biglaw" firms that employ dozens of lawyers and hundreds of support staff like legal secretaries and paralegals.
Some of the advantages and disadvantages of hiring a large law firm include:
ñ Larger firms are more likely to have lawyers with experience in narrow specialty areas of law, and can match you with a lawyer that has extensive experience handling cases similar to yours.
ñ Phoenix law firms with dozens of lawyers are likely to have better connections to a wider range of expert witnesses who can testify in a trial.
ñ Cost ranges are likely to be substantially higher in a large law firm, especially if you are being represented by a partner.
ñ There is less of a "personal touch" at large law firms, and Phoenix law firms with dozens of lawyers will generally put you in touch with support staff as often as with attorneys.
Small Law Firms
Small law firms vary much more than large law firms. Some specialize in very narrow aspects of law (for instance, multiple small Phoenix law firms specialize in special education law), and others represent clients in a variety of legal matters. If you are considering hiring a lawyer at a small firm, here are some of the advantages and disadvantages you should keep in mind:
ñ Small firms are more likely to be able to work with you on billing issues and fee arrangements. If you are having difficulty affording a lawyer, small Phoenix law firms may be willing to take your case for a substantially lower fee or use a flat-fee system instead of hourly billing.
ñ Small firms are likely to put you in personal contact with your lawyer frequently. Most or all of the staff will know your name and your case, which can make the law firm environment seem more comfortable and less overwhelming.
ñ Phoenix law firms with only a few lawyers are less likely to have lawyers experienced in hard-to-find specialty areas.
General Practice Law Firms
While an increasing number of Phoenix law firms are choosing to specialize in only one or a few areas of law, other firms continue taking all types of cases. These firms are called "general practice" firms, and can help with most types of regularly-encountered legal issues. As a general rule, these firms are unlikely to take cases requiring a highly specialized background, like patent law cases, but may handle a variety of criminal and civil matters for clients.
Phoenix law firms that practice in many areas may be a good fit if you are searching for lawyers to represent you in a wide variety of legal matters, or if you are seeking out legal services for a corporation and want a "one-stop shop" for your legal needs.
Real Estate Law Firms
Phoenix has seen its real estate market boom and bust in the last decade, and with all the real estate deals still being done in the city, it is a hotbed of real estate law. Real estate Phoenix law firms can help you through complex transactions, ensuring that you are protecting yourself from future lawsuits or liens. These transactions often require a substantial understanding of complex real estate laws that can be best understood by a specialist. Some of the largest Phoenix law firms specialize in this area, so you are sure to find a firm that meets your needs.
Labor and Employment Law Firms
Whether you are an employer or an employee, employment disputes can be costly and anxiety-provoking. Lawyers who take cases in employment and labor law generally specialize in either employee or employer cases, but not both. You may want to find Phoenix law firms specializing in employment law if you have been wrongfully terminated, harassed, discriminated against, or have been denied compensation you were entitled to by law.
Criminal Defense Law Firms
Phoenix residents who have been charged with a crime should make sure to hire a lawyer as soon as possible. Many scandals involving the arrest of suspects and the treatment of jail inmates have recently plagued the area around Phoenix, and getting a good lawyer may be your only option to avoid an unfair sentence that could ruin your life.
Phoenix law firms specializing in criminal defense may be willing to work on a flat-fee basis for most crimes, especially misdemeanors. You may wish to negotiate a plea bargain with your lawyer and the district attorney, or to go to trial to have a jury determine your innocence. Phoenix law firms with experience helping criminal defendants can give you your best chance of avoiding jail time or large fines.
Estate Planning Law Firms
With the high retiree population in and around Phoenix, estate planning is a major business for some Phoenix law firms. If you are interested in writing your will or placing some of your assets in a trust that can be used by others in your family, you may want to look up Phoenix law firms who specialize in this type of law.
Estate planning may be particularly helpful for people who have complicated financial issues or who are planning to leave a large estate behind after they die. Phoenix law firms with experience in estate planning can help you whether you already know what you need or if you just know that you should plan for your family's future.
Comments
comments