Labor Law Firms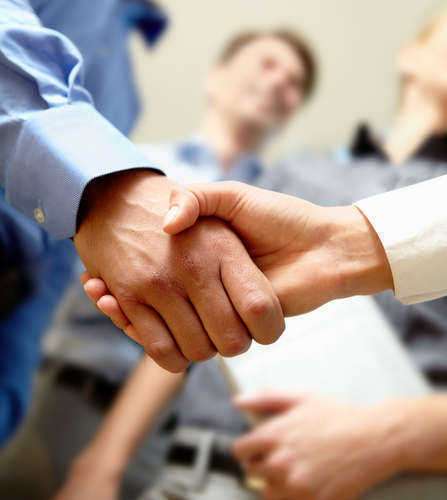 What Is a Labor Law Firm?
It's a perfectly valid question to ask. There are so many different niches within the legal field that anyone can get a little confused –
1. Copyright Law
2. Malpractice Law
3. Government Law
4. Military Law
5. Property Law
6. Probate Law
7. Criminal Law
8. Personal Injury Law
9. Bankruptcy Law
10. Mutual Funds Law
11. Wrongful Death Law
You name it, there's a law practice for it. But then we get into this topic of 'Labor Law.' To understand what a labor law firm is, you first have to know what labor law is….
It Revolves Around One Important Right: to Organize and Address All Kinds of Work-Related Issues
It's essentially the right to have, well, rights as an employee! That's what labor law cases deal with. And that's what labor law firms are good at dealing with.
These specific rights (which we'll get to) are actually protected by something called the National Labor Relations Act, a law passed designed to protect workers. It's sometimes called the 'Wagner' act, or simply the NLRA.
The Following Are the Basic Rights as Outlined by the NLRA
Reputable labor law firms will go through all of this with any prospective client:
1. You Have a Right to Join or Even Form a Union
2. You Have a Right to Negotiate With Employers on Anything Regarding Wages, Benefits, Hours, and Other Such Working Conditions
3. You Have a Right to Discuss Everything From Wages to Working Conditions
4. You Have a Right to Take Action on Improving Working Conditions With Other Co-Workers by Filing Complaints With Employers
5. You have a Right to a "Strike"
A labor law firm basically upholds these rights. If any are violated, a court of law sees a hearing of the case on behalf of the client.
Labor Law Firms Uphold These Rights – Who Enforces Them?
While the NLRA was responsible for outlining those rights as law, the NLRB (the National Labor Relations Board) makes sure those laws are enforced before anything gets seen in court. They are, in fact, an independent federal agency. Consider them the "watchdogs" for employees.
They conduct union representation elections as well as investigate and remedy all unfair practices regarding labor, which may result in the use of a good labor law firm to handle the case and take it to court.
The NLRB holds quite a bit of prestige, the President of the United States himself appointing all board members. The Senate then confirms each placement.
And That's Not All – There's Even More Involved
Such as the Department of Labor.
While the NLRB handles the rights of workers outside of the workplace in regard to their jobs, the DOL (Department of Labor) actually deals with laws and regulations:
1. Wages and Hours
2. Workman's Compensation
3. Workplace Safety and Health
4. Family Leave
5. Medical Leave
6. Employee Benefits
7. Plant Closings
8. Company Layoffs
Very skilled labor law firms will know the ins and outs of the Department of Labor for the United States for obvious reasons. One law that's violated within the halls of the DOL, and an employer can expect serious consequences in a court of law.
So How Do You Find a Good Labor Law Firm?
It's a massive undertaking. That's always the case with the legal industry, though. Just look up top and reread all the different types of legal niches, and it should be pretty plain.
Of course, the first step to finding a good labor law firm is to gather a "shortlist." What's a shortlist? Basically a list of labor law firms in your area that you can contact easily – either by phone, e-mail, or snail mail (preferably phone).
The idea by contacting each of these labor law firms, though, isn't to simply make the decision right off the bat. As you now know, labor law is complex and intensive; so if you're going to find a labor law firm, find a good one.
The process of contacting each of the firms on your list is to simply gather whether or not they can handle your case and then to set up free consultations.
Initially, whether or not any particular firm can handle the case is determined simply by their workload, not necessarily the details of the case. That's what the free consultations are for.
Generally, a list can be about three or four candidates at this point, and then when the free consultations happen, both the client and the labor lawyer working for the firm can get a pretty good idea of whether or not the lawyer's suitable for the job and whether or not the case is viable for the attorney.
Then the Choice Is Made?
Considering everything like:
1. Rates and Fees
2. Experience
3. Education
4. Personality
5. Skill
Yes, generally a choice needs to be made on legal representation. But in knowing all that one can know about labor law, the choice should be easy.
It then revolves on the question of what happens in court. Whatever the issue may be, be it:
1. Workman's Compensation
2. Disability
3. Discrimination
4. Harassment
5. Any Number of Issues Based on Violation of Laws or Rights
It's up to the attorney working for the client to prove that any of those grounds are factual. Utilizing any documents and investigations brought up by the SLRB and statements made by the DOL, a highly experienced labor lawyer can have a good chance in proving a case and then winning a settlement for a client.
Typically settlements can be anything from issues regarding emotional distress or mental anguish to actual compensation for hours not worked due to wrongful termination or a sudden drastic decrease in hours or hourly wage.
An Important Niche in the Legal Field
It should be pretty clear: labor law is a serious issue, especially if there's a federal agency out there regulated both by the President of the United States and the Senate designed to enforce the law of labor.
So again it's a relevant question: what is a labor law firm. It's obviously the iron hand driving the stake down on any coffin of injustice toward any worker suffering the violation of rights or laws.
Comments
comments