Alabama Law Firms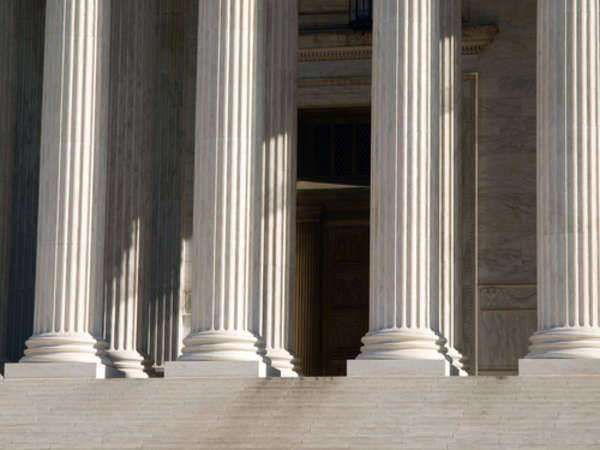 A brief guide to Alabama law firms
When you find yourself in need of legal representation, there are many different factors that must be taken into account. There are many different kinds of AL law firms, and determining which best suits your needs and services is not a simple process. Here are some guidelines to keep in mind regardless of the specifics of your case.
Different types of Alabama law firms
Some attorneys choose to work by themselves and are known as "solo practitioners." In many cases, however, a lawyer is part of a larger Alabama law firm. There is no set minimum or maximum number for these kinds of businesses. Every AL law firm has two tiers of attorneys:
• Partners own a share of the business, dividing the profits among themselves after salaried employees have been paid.
• Associates are salaried lawyers.
Regardless of their position within an Alabama law firm, there are two types of attorneys:
• Transactional lawyers maintain, create and review legally binding paperwork.
• Litigation lawyers argue cases on behalf of clients in the courtroom.
Most clients will generally need to draw upon the services of both types of attorneys when preparing to go to court. Large AL law firms will typically have other employees, such as paralegals who help manage paperwork under the close supervision of an attorney.
Criminal law
If you are charged with a criminal offense by the police or a government agency, you are entitled to legal representation throughout the legal process. Should you not be able to afford the private services of an Alabama law firm, a judge will appoint an attorney to represent you for free.
The first stage of the criminal prosecution process is an arraignment hearing. During this initial courtroom appearance, the prosecution will formally present the charges against you and may choose to offer a plea bargain in exchange for a "guilty" or "no contest. A member of an AL law firm can help you determine whether accepting this is in your best interest. If any bail has been set, they will also present an argument as to why it should be lowered.
Defendants who decide to plead "not guilty" will then prepare to go to court. During this time, Alabama law firms will prepare for trial in several ways:
• During the jury selection process, an attorney will be present to make sure no potentially biased juror is chosen.
• The prosecution must regularly exchange all evidence they plan on presenting in court with the defense. After evaluating the prosecution's case, AL law firms may file motions to dismiss the case because evidence has been improperly acquired or because there is not a strong enough case that would lead a reasonable jury to convict.
• At any time before a verdict is issued, a plea bargain can be created and submitted to a judge for approval.
Any adult of sound mental health is not required to listen to the advice of Alabama law firms and is free to represent themselves instead. However, as a layperson it is always prudent to at least consult with an attorney before making any decisions about how to handle your case.
Civil court
There are many reasons you may decide to contact an AL law firm to begin civil litigation. While the civil court system allows people to represent themselves, many lawsuits are complicated and can benefit from an attorney's advice. Some reasons you may choose to get in touch with Alabama law firms:
• You have been injured in an accident for which someone else bears responsibility
• You have been the victim of medical malpractice
• You are involved in a landlord-tenant dispute
• You have had your rights as an employee violated
No two cases are the same, and there are often many different state, local and federal laws to be aware of. AL law firms can assist people in making sure their litigation has been filed correctly. The vast majority of such lawsuits are settled prior to the scheduled court date. Alabama law firms representing both parties will negotiate throughout the pretrial process to craft a mutually acceptable settlement agreement.
Preventive litigation
If you own a business, you will want to consider "preventive litigation." This means you pay an Alabama law firm to perform various services designed to make sure you have not accidentally left yourself open to the threat of a future lawsuit. Some of these services include:
• Creating legally binding documents such as employee contracts and agreements with other businesses
• Reviewing the workplace to make sure it is in compliance with all safety standards
• Ensuring all reasonable efforts have been made to accommodate disabled employees
• Maintaining all tax documents
Finding an Alabama law firm
You should always take as much time as possible when seeking out legal advice. Before you schedule meetings with any AL law firm, ask yourself:
• What am I hoping to achieve through the legal process?
• How much can I afford to pay an AL law firm?
• How much time, attention and energy can I devote to the legal process?
• What kind of specialized assistance am I seeking?
The most trustworthy recommendations for AL law firms will come from friends, family and co-workers who can vouch for their expertise. Before meeting with any attorney, examine their disciplinary record online to make sure they are in good legal standing and qualified to practice in the state.
It may be necessary to meet with representatives at several AL law firms before finding one that can represent you in a trustworthy and competent fashion. At any initial consultation, you should be prepared to answer any questions about the specifics of your case in as much detail as possible. In turn, any AL law firm should be honest and even-handed in evaluating the strengths and weaknesses of your case. It is vital to obtain an estimate of all expenses you can expect to incur during your initial consultation.
Comments
comments