Accident Law Firm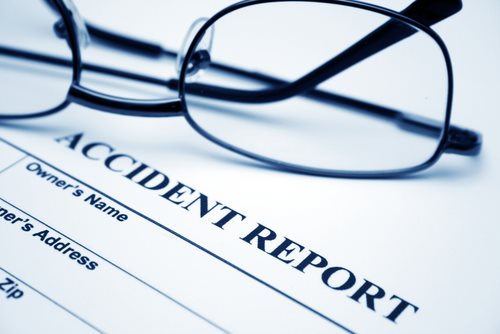 Accident law firms help those that are injured due to the actions of another win compensation to cover the costs of injuries, damages, and other wrongs. You will find that there are many accident law firms that specialize in specific accidents (motor vehicle, workplace) and those that practice general accident law.
You may choose to use either accident law firm, depending on your specific needs and the complexity of the case. Nearly all accident cases involve a breach in the standard of care that one party has to another. An initial consultation with an accident law firm can help you determine if you may be entitled to damages and the relative strength of your case, should you elect to pursue a claim.
How do I find an accident law firm to take my case?
You may use this website to find an attorney. To do so, use the search box on top of all pages. You may also compare attorneys and ask free questions by clicking Find Attorneys on top of the page.
Referrals to accident law firms are generally free from lawyer referral services, but be sure to check with the service before accepting a referral. The state or local bar association may have a directory or lawyer referral service that will be able to direct you to a qualified accident attorney.
Preparing for an appointment
You must bring relevant items such as police, medical and insurance documents related to the accident to the appointment. This will help the accident law firm provide the best analysis of the situation that legitimacy of your claim. You must note any injuries and medical care you had to seek as well as any statements you have made to the police. This will help the accident law firm to shape the case and prepare an acceptable claim to be filed in court.
Your liability in an accident claim
In an accident, even if you may be at fault, never admit liability. You will never know the full details of an accident at the time and you may actually not be at fault. Admitting liability will destroy your ability to pursue litigation and may open you up to litigation by the other party.
Many states will have shared or partial liability statutes. This may modify the damages you may collect from the other party if you are found to be liable for the accident within a specific percentage threshold.
How has tort reform affected accident law firms?
Tort reform laws by in large make lawsuit harder to file to limit their ability to recoup damages from the responsible party. Less draconian measures will make accident lawsuit filings less appealing by capping contingency fees and shortening the statute of limitations for most types of injury. When speaking with an accident law firm, ask how tort reform will limit your ability to claim damages. If you are defending against an accident claim, the accident law firm will be able inform you on how tort reform may limit your accident liability. Tort reform laws vary widely by state and are subject to constant change.
Large accident firms vs. small local firms
When choosing an accident law firm, you will always have the tempting option of choosing a large national law firm that advertises heavily and will have a system of local affiliates that will be able to handle your case. While there are certainly merits to having this firm handle your case, not the least of which is experience and malpractice insurance, you may want to consider a smaller local firm. Generally, you can expect more face-to-face contact, ease of communication and familiarity with local laws through a local accident law firm. Determine the level of attention you will need, the complexity of your case and the objective assessment you will receive through the initial consultation before making a decision.
Advertising and name recognition are not always hallmarks of good lawyers and should never be used when evaluating an attorney.
Rates, Fees & Retainers
Before you end the initial consultation, you should have a working idea of what you will be charged for retaining the services of the accident law firm. Before agreeing to any services at all, you will need to have a written fee arrangement that clearly state how you will be billed and the fees for each service rendered.
Accident law firms will charge fees for services such as document preparation, paralegal service and other miscellaneous items that might be accrued so it is important to finalize a fee agreement. Not all firms will have these fees so it is important to research fees beforehand.
Contingency fees are a percentage of the jury award or settlement that the accident law firm may collect. This may be limited by law in some states and subject to court review in other states. These statutory guidelines will typically place percentage caps on the fee collected, depending on the total amount of the jury award.
You may be asked to provide a refillable retainer account, which the accident attorney will bill for services provided. Contingency fees are still by far the most common fee arrangement for accident cases so the use of a retainer is rare.
Pro bono assistance
Consultations with accident law firms will generally be free. You should take advantage of free consultations as they become available. Many lawyer referral services will offer at least one free referral for accident cases.
If you require pro bono assistance, many, but certainly not all accident law firms will offer legal aid to those that demonstrate sufficient need. Speaking with your local bar association or legal aid society will be necessary to secure the help you will need. Remember that since accident cases usually work on contingency, the upfront cost to you will be very little in most circumstances.
Interviewing your attorney
The following questions are important when interviewing your attorney at the accident law firm:
What percentage of the award will you collect?
Do you take a smaller percentage if we settle out of court?
Can I contact you directly if there is a problem?
Comments
comments