San Antonio Law Firms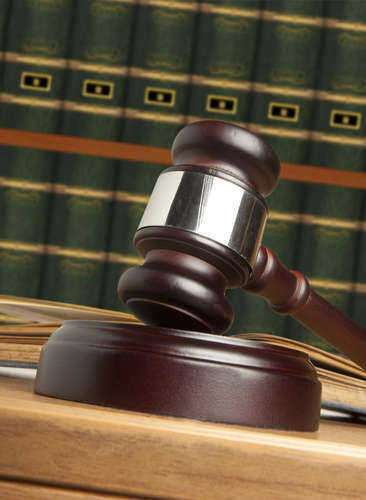 Guide to San Antonio Law Firms
San Antonio has hundreds of law firms to choose from—and with those kinds of numbers, searching for the right law firm can be overwhelming or intimidating. This guide will explain some of the differences between types of law firms and how you can begin to narrow down your options from hundreds to just a few.
There is No One-Size-Fits-All Law Firm
Before you get started, it is important to know that San Antonio law firms are all different and have different roles for their clients. There is no objectively "best" law firm—what really matters is how well the firm you chooses matches with your case and your personal needs.
Some of the biggest decisions you can make about your legal representation involve the size of the law firm involved and the scope of its practice. Choosing wisely will lead to a better fit for you and an easier lawyer/client relationship. Begin the process of choosing a law firm not by looking up firms right away, but by making a list of what you expect and hope for from San Antonio law firms representing you. This process will help you figure out what matters to you so that you can focus on those criteria.
Big Law Firms
The biggest San Antonio law firms have over a hundred attorneys and many more support staff. Large law firms are often the first choice for corporate clients, who feel that these firms' larger pool of attorneys will be able to serve them regardless of what their legal needs are at the moment. While many law firms of this size have individual clients, they may or may not be the focus of the firm's business.
It's important to realize that even in Texas, bigger isn't always better when it comes to law firms. Large San Antonio law firms tend to have significantly higher prices than other firms, due to having a more complicated bureaucratic structure and more overhead costs. Because of their size, big firms will seem more like a business and less like a small, personal practice. If you need to find San Antonio law firms that put you at ease and give you personalized treatment, you may want to avoid large firms.
Small Law Firms
Smaller firms also present both advantages and disadvantages for legal clients. While a small law firm is unlikely to have the same variety of expert witnesses and support staff that a large firm does, you're also substantially more likely to get in contact with your lawyer on short notice or during times other than business hours.
Smaller San Antonio law firms also have a little more room for individual personality to shine through—if you are, for instance, looking for a particularly aggressive personal injury lawyer or a particularly negotiation-friendly divorce lawyer, you may wish to look at a smaller practice where the attitude seems to match with your preferences.
Another consideration that causes many people to gravitate toward small firms is cost. Smaller firms generally have much lower hourly rates than larger ones, and you may be better able to make a payment plan agreement with small San Antonio law firms.
General Practices
A hundred years ago, the vast majority of law offices were general practices that would accept nearly any kind of case from anyone. However, times have changed, and law offices have changed with them. Today, only a small fraction of lawyers work in general practice. If you have a relatively common legal problem that does not require specialized expertise, general practice San Antonio law firms may be able to solve your legal issue cheaply and quickly.
You may also want to find a general practice lawyer if you wish for ongoing legal advice and consultation with a lawyer about many different areas of law. For instance, a small business owner might choose to have a general practice lawyer handle several different legal issues pertaining to his business.
Specialty Practice Areas
Today's lawyers usually specialize in just a few legal fields, rather than trying to represent clients in many types of legal situations. Here are a few of the legal specialty practice areas that are common among San Antonio law firms:
Immigration law: Texas is a hotbed for immigration, both legal and illegal. Immigration lawyers can handle employment or family based immigration, naturalization, and deportation defense.
Criminal defense: Texans charged with a crime face stiff sentencing guidelines. Criminal defense San Antonio law firms can represent people accused of felonies or misdemeanors.
Estate planning: For those wanting to write a will or otherwise plan for their family's future, estate planning law firms can help explain the relevant law and draft documents to make sure your plans are carried out even after your death.
Family and divorce law: divorcing couples, adopting parents, and abused spouses may all need the assistance of lawyers who are experienced with the family court system.
Bankruptcy law: Specialty bankruptcy San Antonio law firms can help you file for Chapter 7 or 13 bankruptcy simply and cheaply, usually for a low flat fee.
Employment and labor law: If you have been wrongfully terminated, did not receive pay for hours you worked, or have been harassed or discriminated against in the workplace, you may need a law firm specializing in this field.
Medical malpractice/Personal injury: These lawyers can help you file a lawsuit against someone who injured you through their own negligence.
There are a number of other legal specialty areas not listed here. In general, searching for terms related to your legal issue may be able to pinpoint San Antonio law firms that specialize in areas relevant to your case.
Researching San Antonio Law Firms
Once you know what practice area you need to look for, you can begin to look on the web for law firms that will meet your needs. You can often find reviews for firms from past clients, as well as finding information on the firm's website about successful cases and its attorneys. Keep in mind that you are looking for a law firm based on fit with you and your case, rather than an exact size or location.
Comments
comments